Thanksgiving


Love in the Highest Expression

Lord Jesus, I thank you that You gave us the ultimate example of love when You laid down Your life before us. You gave us love in the highest expression through the manifestation of the Cross of Calvary. Hallelujah!
"If God so loved us, we ought to love one another." (1 John 4:11)

Lord, I pray that my life will be a continual giving-out of Your love to those who are members with me in Your blessed family.
"No one has seen God at any time. If we love one another, God abides in us and His love has
been
perfected in us." (1 John 4:12-13)
Father, Your Word
says
, "Love has been perfected among us in this."
It's not my love that has been made perfect, but Your love has been made perfect in me. Help me, O God to love those You love.

I thank You I can stand with boldness as Your perfect love has settled the sin question once and for all. I thank You, that You came into this world once and suffered the punishment which my sins deserved. But, You have finished the work of redemption and now we will never have to take up the sin question again. Thank You that my sins were judged at the Cross of Calvary and I can confidently sing,
"Death and judgment are behind me,
Grace and glory lie before;
All the billows rolled o'er Jesus,
There they spent their utmost power."
Hallelujah! Because I have come to know Your love, I have no fear of perishing. "There is no fear in love, but perfect love cast out fear." (1 John 4:18) Thank You Lord Jesus for first loving me.

Father, I thank You for the gift of Your love that has no limits; a love that transcends time, place and circumstance as I look within myself, I become aware of the wellspring of love and joy that You have placed within my soul. My heart sings with gratitude for the heritage of love that is mine through grace. Thank You for being my beloved parent, provider, friend and advisor. I will do my best to let Your love be expressed through me as compassion, understanding acceptance and tenderness.
"He has gained renown by His wonderful deeds, the Lord is gracious and merciful." (Psalms 111:4
)

Father, just as I am, I come. Your Word says, "Come to me..." Holy Spirit show me what to do, uproot whatever is preventing me from receiving all I can from my Lord Jesus. I am willing, I want to come to You to receive all You have for me. I turn over control of my life to You, I give You my doubts, my fears, my thoughts, my loved ones, my home, and my job. I surrender them all to You. I give You the taxing collar of "self" and I accept Your relaxing "yoke". Lord, with all the willingness of my heart, I will follow You. I am ready to act on the guidance I receive from You. I trust You, Lord. I open my life to You and allow Your power to flow through my words and actions. Father, I trust You by letting go of my past or present concerns and invite Your holy Presence to move in my life, I put You in charge.

The most important relationship in my life is a relationship with You, to learn more about You and to experience You. I thank You for the experiences that I have had and will have in the future. I know that whatever the day brings, You are there loving me and guiding me throughout the day.

Father use me as an instrument of peace. Speak through me with words of faith, hope and love. Guide my actions and help me to be kind and loving towards others. I want to be an inspiration of Your love in my heart and with peace in my mind.

GOD SPEAKS:
"Listen, children, to a fathers instructions and be attentive, that you may gain insight; for I give you good precepts do not forsake my teachings." Proverbs 4:1-2.
God speaks to me, and I listen with all my heart as well as my mind.
Blessed child, you and I are one. We are forever united in a spirit of love and peace. Be aware of My presence, and let My love be reborn in you for I am with you. "Do not fear, for I am with you, do not be afraid for I am your God." (Isaiah 41:10) Beloved, wherever you go, and whatever you do, I am right there with you. When you stumble, I will catch you and support you as you continue on.

I love you beloved more than you could ever know. So when you need strength lean on Me, if you feel lost or confused, call on Me. Whenever you are afraid, trust in Me and I will show you how to overcome any obstacle in your way.
Child your faith in Me is surpassed only by My faith in you; for I created you with your own unique qualities and abilities to overcome any challenges you might face. We are partners working together each day creating more love and faith in the world. My strength is your strength.

Beloved child, I am all you need to live fully and completely. Your greatest prosperity is in a relationship with Me, not in your finances. Let Me fulfill your needs for My blessing are many.
"Even a sparrow finds a home, and a swallow a nest for herself..." (Psalms 84:3)
Child, in my care you will feel tremendous peace and the security of My loving embrace. Oh, let me enfold you in My love and my unfailing presence.

Do not worry about your life or about your body, for life is more than food and the body more than clothing. Life is much more than what you can see or feel. Life is for living right now, in this very moment; life is an expression of My Spirit with in you. Let My Spirit be the source of all healing and strength. As you focus on Me, I will restore health to you and your wounds I will heal. I am the source of all healing.

Precious child, let your inner light shine with My joy; that creation of light, that radiates from My Spirit within. The joy of My Presence within you is waiting to be poured forth for joy-fllled moments, to fill your days up to a lifetime. For I have made the day, be glad and rejoice in them.
Be at peace, beloved child, for you and I are one. I am the life and peace that indwells you, now and eternally. My Presence surrounds you, so open your heart and mind to Me and be at peace. I am the life that enlivens you, I am a part of all that you are and ever will be. For when You search for Me, You will find me.

Precious child, let Me lead you in truth; and let Me teach you, for I am the God of your salvation. For every decision you have to make, turn to Me for guidance, for I am absolute Wisdom. Seek My counsel and listen for My divine response. Follow Me with confidence, for I will give you the understanding and support you need.

Give Me the privilege child, of letting My love and My Wisdom speak through you. Let Me send out My light and My truths of your testimony of Me, and of My works in and through you. Be strong and of good courage. Do not be afraid or dismayed for I, Your Lord God, am with you. I will not fail you or forsake you. You are enfolded in My loving care, no matter where you go just be aware of My Presence. Yes, I am with you always, beloved child, you are never alone. Let Me fill your mouth with laughter and your lips with shouts of joy. I am the God that created you. Each day is a precious gift from Me and I have a divine plan for your life. Trust me to show you how to cooperate with it, let me prosper the works of My hands. Trust in Me, sweet child with all your heart and soul and I will lead you to the fulfillment of all I created you to be.

Remember, I am the peace that calms your soul. I am the source of all your joy and prosperity. Let your life reflect My peace, My love, and My strength. Remember you stand in the presence of Almighty God, the one who commands His angels to guard you in all your ways. Come, let us walk together, for you are My joy, My creation.

Delight to do My will, child, as I delight in you. Beloved keep praying, for prayer is a sacred activity that honors Me. Child, remember for everyone who asks receives, and everyone who searches finds, and every one who knocks, the door will be opened.

Everlasting joy shall be upon your head, "I", I am He who comforts you, I am the One who holds your hand and guides you with My counsel. Give, and it will be given to you, good measure, pressed down, shaken together, running over, will be put into your lap; for the measure you give will be the measure you get back. Do not judge, and you will not be judged; do not condemn and you will not be condemned. Forgive and you will be forgiven.
Be glad in Me, the Lord your God and rejoice. Blessed are those who trust in Me.

Precious child, I will send down showers of blessings upon you. Let your adornment be the inner self with the lasting beauty of a gentle and quiet spirit. You shall be like a watered garden, like a spring of water whose waters never fail. Beloved, know that I am tenderly, lovingly, caring for you and your loved one. Shalom beloved!
Written by VSD-G
Poem by Mrs. J.A. French
10/5-8/99

















Thank You
3/14/98





Father God of our Lord Jesus Christ, I come boldly into Your throne room with thanksgiving, giving You praise and glory. Thanking You for this day and for every breath I take. Thanking You for the food and daily needs You so faithfully provide for Your Saints and myself. I thank You, Abba Father for the various trials and temptations I go through, as I realize they will help me to develop strong Christian character. Without problems we would never develop endurance. So I count it all joy when I fall into various trials and testing.
Abba Father, I submit to Your will as Your Word says, "Peace comes through submission to the will of God." Father, I pray for wisdom and spiritual insight. Your Word says, "Spiritual wisdom is the practical application of our Lord's teachings to every day situations." As You are the source of Wisdom, I ask in faith, without doubting.
Father, I rejoice that I am Your child and a joint heir with Jesus Christ and I thank You that as Your heir I am blessed with all spiritual blessings in the heavenlies. Father, I thank You for who I am in Christ Jesus.
Abba Father, deliver me and protect me from the evil one and his temptations. Give me strength and wisdom to call on You when unholy trials and temptations come about. Your Word says, "The name of the Lord is a strong tower; the righteous run to it, and are safe." (Proverbs 18:20) I thank You for being my strong tower; and my strength.
Father, Your Word says, "You are the source of every good and every perfect gift, and the source of all spiritual light, and You are our Father Creator." You created us out of Your own free will. You brought us forth by the Word of truth that we might be a kind of first fruits of Your creatures. So, Father, help me to be swift to hear Your Word and to be teachable to Thy Holy Spirit. Help me to be slow to speak evil of others, and slow to wrath; help me to be meek, and harness my pride, O Lord. Help me to be a doer of Your Word and not just a receiver.
Lord my deepest desire is to hear You speak to me and to be Your willing servant and to do what You ask of me. I thank You that I am no longer under the law of bondage, but am under the law of liberty of grace. Your grace gives me the power to love my neighbors and to share Your love and Your Word with others.
Father, help me to exercise control of my speech, help me to become well rounded and well disciplined, practicing self-control in other areas of my life as well. Father, my tongue gets me into a lot of trouble, I pray that You bridle my tongue and harness it for Your purpose; put a bit into my mouth to control my every word and keep me from idle gossip, censoriousness, and unkind speech. Set a watch before my lips. I pray that the words of my mouth and the meditations of my heart might be acceptable in Your sight. For You, O God are my strength and my Redeemer.
Father, give to me liberally, true wisdom, full of mercy and good fruits. Help me to be sincere and genuine and keep me humble, morally and spiritually clean. Help me to be gentle, mild-mannered and tender hearted, willing to see others viewpoints, and be willing to forgive any who have wronged me.
Help me to habitually show kindness and love to others, especially to those who don't deserve it. Help me to be approachable, and respect others in their unbelief, setting the example of love, peace and joy, always coming to You to lift up unbelievers and fellow believers in prayer.
Father, help me to be content with what You have given to me, keep me from selfish desires; help me to love others as You have loved me. Keep me from covetousness, as it is a form of sin. Keep me from wanting things of this world, as Your Word states, "Worldliness is also enmity with God." Do not let me stray to far from You, O Lord. Keep me humble and help me to resist the proud flesh in me. Help me through the process of surrendering my all to You; listening to You and obeying Your Word. Give me the power to resist the evil one's temptations, close my ears and heart to his suggestions. Open my spiritual ear's to hear and my spiritual eyes to see Your Spirit and draw me near to You.
Father, I humble myself in Your sight, I bow down at Your feet lifting up my voice in praise, adoration and thanksgiving, coming to Your throne of grace lifting up these petition's to You, knowing You will deliver me and answer my prayers. Giving thanks to You, Lord Jesus and Your shed blood on Calvary. Amen
Written by "Susie" VSD-G
You did not come to this site by accident, if these prayers speak to you, claim them. God works in mysterious ways and if we don't listen, then He will use someone to speak for Him. God bless!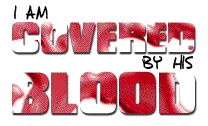 ARE YOU?
Thanksgiving Prayer
12/17/97
Father, I enter into Your gates with Thanksgiving, and into Your courts with praise. I join with the heavenly host making a joyful noise to You; serving You with gladness! For You, O Lord are greatly to be praised!
I am thankful and delight to say so, for it is good to give thanks to You, O Lord, and to sing praises to You, O Most High. For You are good, and Your mercy, and loving-kindness are everlasting. Your faithfulness and truth endures to all generations.
I will worship toward Your Holy Temple and praise Your name for You have magnified Your Word above Your name. I shall sing of the ways of the Lord, for great is the glory of the Lord.
I will praise You, for I am fearfully and wonderfully made. Marvelous are Your works. I will sing of mercy and justice to You, O Lord, I will sing praise as I walk within my house with a perfect heart, O Lord, because of my salvation. I will bless the Lord with all my soul and all that is within me, I bless Your Holy Name.
I will sing praise to the Lord, my God and give thanks at the remembrance of Your Holy Name.
I thank You Lord for preparing me to listen to the inner voice, the voice of Your Holy Spirit.
I thank You for Your grace which is teaching me to trust myself and others. Thank You for life in all its abundance.
Thank You for giving me the desire to pray, and I am grateful for the prayer closet where we meet, and I thank You for Your Word.
You are my Father, I am Your child, loved by You unconditionally. I rejoice in You, Lord, and I am, an over comer by the blood of the Lamb, and by the Word of my testimony.
I will be anxious for nothing, but in everything by prayer and supplication, with thanksgiving, let my request be made known to You, O God, and that Your peace which surpasses all understanding will guard my heart and mind through Christ Jesus.
I praise You, and glorify Your Holy Name. Thank You, Lord Jesus for being the sacrificial Lamb of God, and for Your work in Creation.
You are worthy, O Lord to receive glory, honor and power; for You created all things and by Your will they exist and were created. You are worthy to take the scroll and to open its seals; for You were slain, and have redeemed me (us) to God by Your blood. Hallelujah!
Thank You Jesus for Your Blood! Amen
Send to a friend