Commitment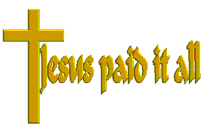 Commitment to Jesus Christ
VSD-G 11/5/99

Abba Father, I pray that I will be useful in Your hands, I ask You to enable me to understand what is taking place in my life and in the lives of others. Father, I want to be a partaker of Christ's suffering. I want to be prepared for You to stamp out my personal ambitions in order to serve You. Father, destroy my individual decisions by supernaturally transforming them.

Father, I want a closer personal intimacy with My Lord Jesus. Continue to attract and draw me into His intimate possession. "Yes, Lord, I believe that You are the Christ...." (John 11:27) Father, Your word says, "To believe is to commit." In the area of intellectual learning, I commit myself mentally, and reject anything not related to that belief. In the realm of personal belief, I commit myself morally to my convictions and refuse to compromise. But in my intimate personal belief I commit myself spiritually to Jesus Christ. And then make a determination to be dominated by Him alone. Hallelujah!

Father, Your word says, "Death and life are in the power of the tongue and they who indulge in it shall eat the fruit of it for death or life." (Proverbs 18:21) I pray my tongue will bring forth life not death.

What awesome power, like fire or electricity or nuclear energy under my nose, one that produces life or death, depending on how I utilize it. Father, I pray that I will use my tongue for good, not evil, for great benefit, not harm, that I will speak life and health, not death and destruction.

Father, like a soaring eagle, I will take a stand, keep my word, honor and commit to live a holy life before You. Sometimes, Father, its hard to maintain control of my mouth to be positive, to praise and glorify You when those around me seem to be giving in to griping and complaining and every other kind of negativism, but, I know I can do all things through Your strength. You have given me the tongue of a
disciple and one who is taught, that I should know how to speak a word in season and out of season. I am learning to find my joy in You alone, for my joy isn't found in my circumstance but is found in You.

Father, Your word says, gossip, judging, criticism, and faultfinding is disgusting to You, that it disturbs You, that with the same mouth we use to bless and praise You, we curse and condemn our fellow man, made in Your image. O, Father, forgive me for all the times I've done that, put a bridle on my tongue.

I thank You, Lord that You look upon my heart and count me perfect all the while I am on my way to becoming perfect. O Lord, keep my spirit from becoming poisoned by listening to gossip.

Father, help me to become a 'sweetheart" to my husband. Help me to always be sweet, kind, and nice, encouraging him always. I thank You for my husband, Lord who loves me as You love the Church.

Father, I thank You for Your word in Proverbs 18:4 "The strong spirit of a man sustains him in bodily pain or trouble, but a weak and broken spirit who can raise up or bear? I thank You for the strong Spirit within me to help me in those times of trouble. I pray that I will utilize my strong Spirit by helping those who are weak in spirit, lifting them up in intercessory prayer, encouraging, and strengthening others by my very presence and personality through the love of Jesus in me.

I thank You Lord that when I get discouraged and down in the dumps, I can always turn to You to find strength to carry me forward. Hallelujah! I thank You for the healing balm of Gilead that begins to drip down into my wounds healing me. Thank You, Holy Spirit, my Comforter, for coming alongside to comfort, encourage and urge me to press on and to propel me forward.

Father, I pray that I will be quick to hear, but slow to speak, slow to take offense, and slow to get angry. Help me, O God to take a deep breath, shut my mouth for a minute and get control of myself when someone doesn't do things my way. Father, crucify the impatience in me, and help me to accept what I cannot change with joy.

GOD SPEAKS: Child, My kingdom is not a matter of getting food and drink one likes, but instead it is righteousness, that state which makes you acceptable to Me and a heart with peace and joy in the Holy Spirit. If you want to be my ambassador, you must be more lie Me. You need to hunger and thirst after peace because it is in that area in which the evil one is stealing from you.

Child, open your mouth with skillful and godly Wisdom and your tongue will be the law of kindness, giving counsel and instruction.

Child, no matter how right your heart may be before Me, if you have pride or anger or resentment in your spirit, you cannot open your mouth without expressing those negative traits and emotions. Keep the hardness out of your mouth, put in the law of kindness and gentleness. Take My yoke upon you and learn of Me, for I am gentle and humble in heart and you will find rest and ease and refreshment and blessed quiet for your soul. My yoke is wholesome, useful and good, not harsh, hard, sharp or pressing, but, comfortable, gracious and pleasant and My burden is light and easy to bear. Submit to Me and My Holy Spirit will take command of your tongue and bring it into submission to His will and Mine.

Child, in order for My Word to take root, it must be sown in ground of peace. So if you plan to work for Me, you need to get the strife out of your life. You have the power to choose how you will react or respond to outward situations and circumstances. Choose to act upon it , rather than to react to the circumstance. I have created you with a free will and with the ability and freedom to make your own decision in life, choose you this day whom you will serve.

Child, let no foul or polluting language, no evil word, nor unwholesome or worthless talk ever come out of your mouth, but only such speech as is good and beneficial to the spiritual progress of others as is fitting to the need and occasion, that it may be a blessing and give grace, My favor to those who hear it.

Child, depression of the human spirit is another problem created and magnified by wrong thoughts and words, your own and those of others. Do not use your mouth to hurt, break down, or depress, but rather, to heal, restore and uplift.

Because you are a child of mine, I want to magnify the good in life, in others and in yourself. Make Me larger than all your problems by magnifying My name to all those around you. Child this does not mean I want you to ignore problems and never deal with them, I just mean for you to keep them in perspective. I am listening to see how you handle yourself in all situations you encounter in this life.

Child, I have given you this message so you will choose your mouth not to speak evil, but to speak good. To everything there is a season, and a time for every matter or purpose under heaven....a time to keep silent and a time to speak. Call upon My wisdom to know when to speak and when not to. But as a general rule, it always timely to exhort and encourage others.

Press onward child toward the goals I have set for you. Focus your attention on how far you still have to go rather than how far you have come. Focus on your strengths and not on your weaknesses, your victories, not your problems. Magnify My works, not the works of Satan. Child, exhort, encourage, and edify always, urge others to keep being all they can be in Me and encourage them to keep straining forward toward the prize. Be positive in your thoughts, in your attitudes, in your outlook, in your words, and in your actions.

Child, if you do whatever I tell you to do and cooperate with My Holy Spirit and follow His leadership and guidance, you will move from darkness to light, from negativism to positivism, from death to life.

You are My priest, because I have formed you into My kingdom a royal race, to My God and Father-to Him be the glory and power and the majesty and the dominion throughout the ages forever and ever. Amen and so be it. Shalom my child until we come together again in prayer.

Desire To Walk In Love
vsd-g "Susie" 7/18/99
Father, I praise You for the indwelling of Your Holy Spirit, as He has raised me to a new level of behavior; I now have the desire to live a holy life, not out of fear, but out of love for my Lord Jesus. When I was under law, I lived in fear, but now my motive is love, which is much higher than fear.
Father, Your Word commands me to love, honor, serve, and please my Lord Jesus, not by the Law of Moses, but by the law of love. I pray, Father, that I have let Your love work through me as gentleness and understanding, I gave given and received something of value and meaning to touch the lives of others. Hopefully, I have been of help to many. "Love is patient, love is kind...It bears all things, believes all things, hopes all things and endures all things."
(1 Corinthians 13: 4-7)
Father, empower me to be a caregiver who answers with a soft, assuring word. I pray that when You awaken me during the night to pray for someone, I will always be a willing, responsive, obedient servant. I thank You that You love me and that You move through me with the power and beauty of grace. "Of this gospel I have become a servant according to the gift of God's grace that was given me by the working of His power." (Ephesians 3:7)
Father, I pray that my family and friends will be open to Your life, living through and in them. I see them blessed with healing that enhances their health and strength to a greater degree than ever before. I pray that they will be open to Your thinking through them. Such thoughts bless them, and, when they act upon those thoughts others will be blessed. I pray that they will be open to Your love, and they will express Your love, and feel Your love, loving others. I pray Your love will heal and refresh them now and always. "Sustain me a willing spirit." (Psalms 51:12)
O the joy of Your love, it sustains my soul; it gives me a peace which comes from knowing Your presence. I am filled with joy in my heart. "Our mouth was filled with laughter, and our tongue with shouts of joy." (Psalms 126:2) O God, I feel such peace in knowing that You are with me on a daily basis, thanking You for keeping me safe and secure knowing every moment of the day, You will enfold me in Your loving embrace. "Let your steadfast love and your faithfulness keep me safe forever." (Psalms 40:11)
GOD SPEAKS: Beloved, you have nothing to fear. No matter what may be going on around you, know that you have Me to lean on. My Spirit is within you; you are forever a part of Me. Together, we are one.
Whenever You call on Me, I will answer. You are a precious creation of Mine, and I will carry you over the rugged places of your paths of life. I will never leave you, for it is My greatest desire to see you succeed.
Feel my love as I encircle you in the warmth of My presence. Whenever you need Me, I am here for you. When you are lonely or afraid, turn to me. You are never alone, beloved child, for I am always with you.
Shalom sweet child, remember, I love you and I will never forsake you nor will I ever abandon you. Your Father
Father, I praise You, glorify You, magnify You for Your Words of comfort. Your Word in Isaiah 66:13 says, " As a mother comforts her child so I will comfort You." Hallelujah! You are true to Your Word, my King!
How can I thank You enough for all the joy, peace and love You bestow upon me. I have not the words, Lord, except, thank You.
Amen
Written by "Susie" 7/18/99