Revelation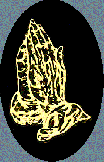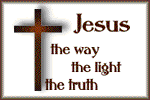 In The Shadow of His Loving Hand
by VSD-G 1/15/99
God puts us into "the shadow of His hand" Until we learn to hear Him." (Isaiah 49:2)
Abba Father, I pray for the gift of humiliation, which brings a softness to my heart, that gift, Father will cause me to always listen to You now. Let me experience the delight of having heard You speak to me. Help me to keep quiet and not talk so I may hear You speak. "Whatever I tell you in the dark, speak in the light; and what you hear in the ear preach on the housetops." (Matthew 10:27)
Father, my goal in my spiritual life is to have such a close identification with Jesus Christ that I will always hear You and know that You always hear me. Father, keep my attention and devotion focused upon You. Help me, O God, to develop and nurture the devotion of hearing so I hear You speak at all times, not just some of the time. Holy Spirit bring me face to face with my Lord, so I too can hear what Isaiah heard--"the voice of the LORD".
Lord, show me the deep hidden areas of my character, as I don't recognize the envy, laziness, or pride within me. Help me Lord to put away self-pride, self-love, self-ambition, and self-will in order that I may be alone with You. Forgive me, Lord for all the self's and bring me into right relationship with You. I want to be attuned to Your voice as Isaiah was, and I realize that there has to be a profound change in my life to hear Your call upon my life.
God teach me to let go, and let You teach and inspire me. Open my eyes to the majesty and mystery You are enfolding though the beauty and sacredness of all life. God open my eyes, my mind, and my heart to the wonders of life. Help me to be all that You created me to be, and help me to do what is the right thing for me to do. Help me to create an atmosphere of love through words of healing, to my family, workplace, and at home, by speaking faith-filled words of life and health as I support friends and loved one's in their healing and recovery. "The tongue of the wise brings healing." (Proverbs 12:18)
Father, I thank You for that magnificent Spiritual being that is living through my physical body. "For greater is He that is in me, than he that is in this world." You, Holy Spirit strengthens me, guides and directs me as I surrender spirit, soul and body unto Your leadership and authority. I am strong in the life, love, and Spirit of God. I can comfort others, because of Your magnificent presence; You give me the right words and You help me express that I truly care and want to help. The light of Your divine wisdom guides me and inspires me. Oh, what love I feel in Your presence, ever doubt and every fear is being washed away in Your cleansing tide of love. "O send out Your light, and Your truth; let them lead me, let them bring me to Your holy hill." (Psalms 43:3) There is no doubt that I am held in Your tender embrace, Your wisdom is my guidance and inspiration. "My child, be attentive to my words....keep them within your heart." (Proverbs 4:20-21)
Your Word says, "I was created for life and health." Father, I claim Your promise, I claim health in my body, trillion of life cells are being renewed as I speak life and healing to my body and those cells respond. There is a river of life flowing through me as a circulation of nourishment reaches every cell, muscle and organ. A virtual song of life is being played by me as my heart beats in perfect rhythm that pulsates throughout my body, I will keep Your message of life and healing stored in my memory and listen to it often. Your Word says, "I have given you life, and I am renewing you with life in every moment." God as creator of all life, You are renewing me now. Hallelujah! Praise Your holy name. Thank You, Creator of all life!
Keep me always in the shadow of Your loving hands. Amen
Written by "Susie"

Knowledge of God's Power
6/17/00
Father, I pray you would reveal things to me in such a way that I know in my spirit that what has been revealed to my mind is correct. I don't want to reason, to figure and to be logical, rotating my mind around and around an issue until I am worn out and confused. Father, I want to experience the peace of mind and heart that comes from trusting You; not in my own human insight and understanding.
I want to grow to the place where I am satisfied to know the One, who knows, even if I don't know.
Father, I want to get to the point of where Paul was, to count everything (even the good things) as 'rubbish" and so I can have an intimate knowledge and experience of Christ Jesus. I want to know His resurrection power by experience. I realize coming to know Your Son intimately will be costly, but I am willing to pay the price. "I consider everything a loss compared the surpassing greatness of knowing Christ Jesus my Lord, for whose sake I have lost all things. I consider them rubbish, that I may gain Christ want to know Christ and the power of His resurrection and the fellowship of sharing in His sufferings, becoming like Him in His death and so, somehow to attain to the resurrection from the dead." Philippians 3:8-10-11
Father, again like Paul, I want my teaching of Your word to be a demonstration of the Spirit's power, so that our faith might not rest on man's wisdom, but on Your power. I want Your power to work through my life, Your Word, say's, You did not give me a spirit of timidity, but a spirit of power, of love and self-discipline.
Father, reveal Your power through my weakness so that Your Son may be glorified through me. Father, You did not quit showing Your power at the end of the first century, it's still active today, and available to all believers. Perfect Your power in our Church again, O God. "Ah Sovereign LORD, You have made the heavens and the earth by Your great power and outstretched arm. Nothing is too hard for You." Jeremiah 32:17
I seek Your face, Lord Jesus, not Your hand. I seek the Giver, not the gifts. I seek the anointed, not the anointing. I give You all the praise and worship as my King of kings and Lord of lords. Praise be to You, O Lord God of our father Israel, from everlasting to everlasting. Yours, O Lord is the greatness and the power, and the glory, and the majesty and the splendor for everything in heaven and earth is Yours. Hallelujah! Praise to Your glorious name.
In Your hands are strength and power to exalt and give strength to all. I pray heavenly Father for Your strength and power in my life. O God, You are my God, earnestly I seek You; my soul thirst for You, my body longs for You. Because Your love is better than life, my lips will glorify You. I shout with joy in the Lord, I sing the glory of Your name. How awesome are Your deeds. So great is Your power, all earth bows down to You; they sing praises to You, they sing praise to Your name.
You save Your anointed; You answer me from Your holy heaven with the saving power of Your right hand! I put my trust in the name of the LORD, my God. You are awesome, O God, in Your sanctuary the God of Israel gives power and strength to Your people. Praise be to God!
I thank You Lord God of heaven that Your power is shielding and protecting Your eternal inheritance. It will never perish, spoil, or fade.
All that I have and all that I can do is because of Your power-not mine. Father, give me the opportunity to tell others about Your power. Help me to meditate on all Your works and consider all Your mighty deeds. Your ways, O God, are holy. You are the God who performs miracles. You display Your power among the people. With Your mighty arm You redeemed Your people.
Thank You Lord Jesus, in Your name I lift up these petitions. May they be as sweet incense to You. Amen
Written by "Susie"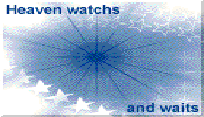 Some revelation knowledge, I received from my studies
1 Thessalonians
Early Saturday morning as the Lord woke me up I heard a still sweet voice say, "Read 1 Thessalonians and claim all the promises. I read the book and wrote an out line; then I proceeded to write the following.
My gospel will come to you not in word only but in the power of the Holy Spirit. You must imitate the Apostles and My Son. My Word has sounded forth from Me to be spread around the world. You must keep yourself away from idols and self-made idols of self. You must serve the living and true God. I will give you boldness to speak the gospel of My Son amid much opposition. You have been approved by God to be entrusted with the gospel--to speak not pleasing man, but God, who will examine your heart. Speak not flattery, or with pretext for greed-but you are to be a witness for My Son, nor will you speak glory for men. Be gentle among others like a nursing mother tenderly caring for my sheep.
I have called you to impart the gospel, to be a witness and blameless before man and Myself. Exhort and encourage-walk in a manner worthy of My Son who has called you into His own kingdom and glory.
You must constantly thank Him as He send His messages to you, perform His work in others who believe and He will strengthen and encourage you in the faith. You will suffer affliction from time to time but stand firm in the Lord.
Pray earnestly day and night and seek My Son's face so He can direct your way. He will cause you to increase and abound in His love; He will establish your heart to be Un-blamable in holiness. Walk to please Him so you may excel more and more by His authority-This is My will, your sanctification. Do not take revenge or defraud your brothers-I will be your avenger in all things.
Do not fret when men reject you, it's not you they are rejecting but My Son and the Holy Spirit. Do not grieve My Holy Spirit.
I will teach you all things-to love the brethren. I will help you lead a quiet life-attend to your own business- I will provide for all your needs.
Preach Jesus died and rose again. He is coming soon and He will bring with him all those who have fallen asleep in Jesus. We who are alive and remain will be caught up in the clouds with Him and those who had been asleep. I will come in the clouds with the voice of an archangel and the trump of the Lord -those who are mine will come to me and thus they will always be with Me. So comfort one another and be an example of My Son. You are sons and daughters of the Light! Do not sleep in darkness, but be alert and sober. I have not destined you to wrath, but to obtaining salvation through Jesus Christ who died for you so You can live together with Me. Encourage one another, Live in peace. Love one another help the weak, be patient with all men, do not repay evil for evil but seek that which is good -rejoice always-pray with out ceasing-giving thanks for this is My will for You in Christ Jesus. Do not quench the Holy Spirit in Your life. Do not despise prophetic utterances, but, examine everything carefully and abstain from every form of evil. Be faithful to Him that called you. He will bring it to pass. Ask your brethren to pray for you.
The grace of My Son be upon you. Shalom, my child---the Father.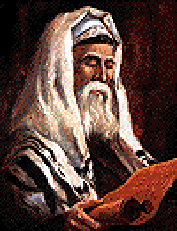 Isaiah 1
12/6/97
The whole nation will be summoned to attend a trial with God as the judge. The indictment charges the people with being intractable sons who have rebelled against God and have failed to show the natural gratitude and devotion that could be expected of a domestic animal. The people are guilty of aggravated iniquity in turning their back on the Holy One. God's chastening have not succeeded even though our bodies are covered with wounds, bruises and putrefying sores.
What is the solution? What we should do is wash ourselves through repentance and forsake evil and then practice righteousness and social justice. If we forsake our sins, Our Lord is sure to forgive us of our sins. If we follow this divine reasoning, we will be cleansed from sins of deepest dye and enjoy the good things that God has promised for us.
Divine reasoning, accepted by faith teaches that there is cleansing from sin, that this cleansing is totally apart from human merit or effort, and that it is only through the redemption which the Lord Jesus accomplished by the shedding of His blood on the cross.
If we do not confess our sins, and we continue to rebel against our Lord, then war and destruction awaits us. Our nation is no longer a nation of faithfulness, justice and righteousness, It is now a harlot nation, a refuge for murderers and homosexual deviates, drug abuse, sexual abuse. Its best things have been corrupted and its presidents are scoundrels. Bribery and injustice are everywhere.
God will vent His wrath on this nation, sinners will be destroyed, we will go through deep tribulations, but if this nation and people return to righteousness the Lord of Host will insure our deliverance. (Read the woes of Isaiah 5: 18-30)
There is coming a day of our Lord, when He will judge the nation of the world. He will deal with all human arrogance, governments, military, and commerce. He will rule with an iron fist.
Lets not be one who has to stand trial by our Judge the Lord Jesus. Give your heart to Jesus, repent of your sins and be washed in the shed blood of the Lamb. Our Lord is a merciful Lord, a forgiving Lord. He wants our worship, our praises and our songs of psalms. For He alone is God!
Today is the day of repentance, for you do not know if you have a tomorrow. Jesus is calling you, now is the time to listen to His call as there is no promise of tomorrow.
If you were to die today, where would you go. Remember, church attendance, good works, good morals will not let you enter into the kingdom of heaven. The one and only way to enter into eternal life is through the shed blood of Jesus and believing on Him.
Jesus came to earth, giving up His Deity and became man. He was born of a virgin, lived a sinless life, walked this earth healing and saving the lost. He was crucified on the cross for our sins, died, was buried, but three days later he arose and is alive, sitting at the right hand of the Father intervening for us. Hallelujah! Its so simple, just believe in our Lord Jesus and you will have eternal life. I believe! What a powerful and wonderful word. Words that give eternal life to those that believe. Jesus is calling you today. It is your choice, heaven or hell. Please choose Jesus.
For God so loved the world He gave His only begotten Son, that whosoever believes on Him shall have eternal life. John 3:16

Jeremiah
Oct 1997
He was ordained….a prophet before his birth, humanly reluctant, divinely empowered, & commissioned
The almond tree, a first sign of spring indicates the nearness of the fulfillment of God's Word.
We must prophesy the unpopular message against sin, and of backsliding to the church and to the nation, but we will receive divine help, God will be with us.
We (church) was once passionately in love with Jehovah, she was holy to Him. Now the Lord asks, "Why has she changed"? Have we as a nation and body of Christ forgotten all God has done for us? We have forsaken God for worthless idols, we have enslaved ourselves to the god of money; god of pleasure; god of self-will; we are hopefully enamored with worldly things. But the Lord God is calling us back into repentance. He wants to forgive our sins so He can bring us back to Himself. He will give us shepherds according to His heart, who will feed us with all knowledge and understanding, because the Holy Spirit will be present in them. He begs us to return, to confess that idols (T.V., worldly wealth, self-pride, self-will, self-ambition) are a deception, and put God back into our lives, for God is our only deliverance. Return to our Lord Jesus and He will surely bless our Church and our nation again.
God is faithful and just and if we would take the policy to believe our beliefs and doubt our doubts, rather than doubting our beliefs and believing our doubts, and put our faith back in our Lord Jesus, stay read up and prayed up, He will surely deliver us again as a nation and as a church.
Until we the people (church or nation) turn from our foolishness and sin, we will not see revival. The Lord will send revival only when we humble ourselves, ask forgiveness of sins; go to the ones we have maligned with gossip, and confess our sins to one another and obey God's Word, will He be able to refresh our minds, and then we will see revival in our hearts and our church and nation.
God marvels at the simple-mindedness of His foolish people. The sea obeys Him, but, we do not! We the people (church) reject God's call for us to walk in.. the old paths of righteousness and we refuse to be warned. He again begs us to repent so He can fill us with his forgiveness, love and joy.
We think just because we go to church we are safe and the Lord will not allow destruction in our church (temple). WRONG! When we put false confidence in a building or person rather than trusting God who dwells there, we can loose focus on who God is. He wants us to return from sinning and living unrighteously. We think we can get away from our sins just as long as we come to House of the Lord, just occupy a pew, mouth the words of songs and praise we don't mean and God is going to Bless us. WRONG! If we want revival and God's blessings in our nation and church we must first humble ourselves, confess our sins, and worship with raised hands to our Lord Jesus and sing praises and glorify Him. Then and only then, will we see rival and blessings.
"There is a balm in Gilead to make the wounded whole; There is a balm in Gilead to heal the sin-sick soul."
"Oh, that my head were waters, and my eyes a fountain of tears, that I might weep day and night for the revival of my church and nation."
Our God delights in lovingkindness, judgment (justice), and righteousness. Blessed is the one who understands the Lord so as to delight in what He delights. God is great… King of the nations, worthy of fear. The Lord is the true and living God. The Lord wants to remind His people of the covenant He gave at Sinai, of the curse on those who disobeyed and blessing for those who obeyed. He will not listen to our prayers if we do not humble ourselves and put God back on the Throne of our lives. Repentance is urged, if we don't glorify God, he won't send revival. So therefore repent and you will surely see His blessings on our church and nation. Do not put your trust in man, but only on God alone. Your trust in God will bring blessings. So lets regenerate our souls by the Spirit and by the grace of God, as the Lord is our Potter, and we His vessel, let Him remake us in His image. The clay (us) is in God's hand
( as our Potter) to do with us as He wishes, whether it be judgment or blessing. Let the Word of the Lord burn like fire within us, let us the church give Him praise, honor and glory in our every day walk with Him and put Him first in our lives and watch what blessings we will receive as God is Love.
God sent His love, Jesus the Messiah, our Lord and Savior and it's through Him our blessing are secured. The new covenant was ratified by His blood. So let us ask ourselves, "If God so loved us and sent His only begotten Son, to live and die for our sins, why cannot We the church or Nation honor Him by being made in His image, walk in His pathways, surrender our Spirit, Soul and Body to Christ?"
Take up His cross and follow Him and watch the blessing flow.
"The Savior can solve every problem,
The tangles of life can undo.
There is nothing too hard for Jesus;
There is nothing that He cannot do.
Author Unknown
"A Branch of Righteousness, will be called the
Lord Our Righteousness Christ will restore the church if we will only follow His Word in our lives.
Written by, Susie , given to me by the Holy Spirit
In my Saturday morning devotions I have of late ask the Lord for passages that He wants me to read. He has given me 1 Samuel 1-7 and 1 Thess. I considered it a message from God to our church for revival as chapter 7 of 1 Samuel is all on revival of Israel.
Then on Sat., Oct 18, 1997 I was in the book of James. The first chapter was for me and me alone, but as I read chapter 3, I felt the Lord was talking through me to tell my daughter who taking a teaching position as a Bible teacher that it was a very important job and gift of God. She had made the statement, "Maybe then I will read the Bible like I should, if I take up teaching." She was asked to pray about the position, but knowingmy daughter, she most often puts her will over God's. So, I wrote what God spoke to me and quoted from James.
October 25, 1997 I asked the Lord for another book of the Bible he wanted me to read and it came up Jeremiah. I started reading Jeremiah, and I put the book down and prayed again and asked the Lord if this was really what He wanted me to read, I got quiet and the response was "Susie, just read the book and then go back and write what I had you outline, and I love you too." I love you too, how awesome! I had just finished telling Him how much I loved Him and He told me He loved me too!!! WOW
Why that should astound me so much when I read His word telling me all the time of His love, but to have the Lord tell me personally was awesome! To God Be The Glory!!
Written by Susie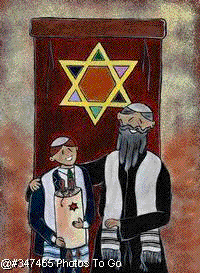 1 Samuel 1 - 7
Obey the Lord…. He wants our sacrifice of praise & thanksgiving. Rejoice in the Lord; praise Him with songs of praise!
The Lord spoke to Samuel… Samuel has been established as a prophet of the Lord.
Church needs to return to the Lord with a trespass offering & He will heal our church & bring revival. He wants our praises & thanksgiving; the lifting up of our hands with songs of praise & thanksgiving.
If we will return to the Lord with all our hearts, put away our gods..(TV self-ambition; self-love; self-will, the worldly things and return to the WORD, prayer and prepare our hearts to the Lord again, He will deliver us and bless our church again. For we have sinned against the Lord. Make the Lord God our King again in our hearts.
1 Thess.
God is asking us to walk worthy of Him; to receive the word of God & the truths of God and He will send the Holy Spirit in power to receive us again. Rejoice; pray without ceasing.
Giving thanks, for this is God's will……Do not quench the Spirit, do not despise prophecies, but test all things & hold fast to what is good. Love one another as Christ loves the Church.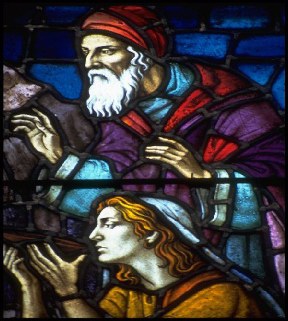 Samuel
My Heart Rejoices In The Lord

My heart rejoices in the Lord; My strength & honor is exalted in the Lord. My victory is in the Lord, because I rejoice in Your salvation.
There is none holy like the Lord, For there is none besides You. Nor is there any rock like our God.
Blessed be the Lord of Zion. For You Lord are the God of all knowledge. You give me strength when I stumble, You feed the poor & the afflicted, You clothe their bodies for warmth. You shield them from their enemies. You are a great an Awesome God; and in You I put my trust. I give You praise, honor and glory in my hearts. For You O Lord are my glory & joy and my peace; for You are faithful and just.
Amen