Healing Prayers


Doug ~ Claudia ~ Heather Cox
This page is dedicated to Claudia Cox who has multiple sclerosis, she has been fighting this battle for over 10 years...God promised her, that if she sang for Him, He would not take her voice and Claudia has been faithful.
Please pray for Claudia, I am believing that our Lord is going to heal her from the top of her head to the sole's of her feet!
Heather also sings and Doug is our pianist at Rio Hondo Baptist Church, and for his family.


Restore Claudia

Abba Father, why is Your hand restrained from stopping Satan from destroying Claudia's health? Why have You kept Your right hand hidden in the folds of Your robe? How much longer Lord will You allow the adversary to keep her in the grips of pain…O my Father, You are the God who divided the Red Sea by Your strength…when Pharaoh's soldiers tried to follow, you caused the waters to return to normal and drowned the host of the enemy-You crushed the heads of Leviathan…O my Father, crush the spirit of pain and the spirit of M.S. from Claudia!
The enemy of M.S. has reproached Your name, O Lord. O Lord defend the honor of Your name, do not let Satan mock You anymore-he's holding Claudia in bondage of M.S. and pain-My Father, it's Your hand that holds Claudia breath…Rebuke the spirit of M.S. and restore Claudia's health, O God.
Remember, O God that Claudia is a sheep of Your pasture; Your turtledove. You are the good Shepherd. You would leave the ninety & nine for just one of Your hurting lambs. O Good Shepherd, Claudia is a hurting lamb that needs the healing balm from her Shepherd horn of oil. Heal her, I pray. Your Word says, "The Lord will fight for us and we shall hold our peace." Father, Your Word tells me to commit the entire matter to the Lord, I'm to roll the whole weight onto You, to let You act on Claudia's behalf, then she will be completely vindicated. So my Father, I put Claudia's healing in Your hands and we will rest in You.
I'm going to trust in You and I will delight in You and commit my ways unto You, and wait patiently for Claudia's healing.
You have promised that by His stripes we were healed and I am confident that You are able to do what You promised in Your Word. Claudia is healed in Jesus' name for He shed His blood for her.
I personally give You praise and glory for what You are about to do for Claudia. I delight in You, O Lord, knowing that in Your own time You shall give Claudia the desire of her heart. The battle is not ours but Yours! Hallelujah! I thank You for listening to my petitions, knowing that You have heard me and I know it's being done in Jesus name. Amen
Written by VSD_G

7/14/01

A Prayer for Claudia
Lord, I call upon You and upon Your grace.
I ask You if it be possible
for You to heal Claudia.
Although I do not deserve Your favor nor
have I in any way earned the right
to be this bold, I ask You to be merciful.
I ask that of You, because that is the sincere,
humble desire of my heart.
I've heard what You have said, and I
will accept what You send, but I
ask; I inquire of You, would it be
possible You would heal Claudia,
totally setting her free.
Written by "Susie" 2001
A 18th Century Hymn
From every stormy wind that blows,
From every swelling tide of woes,
There is a calm, a sure retreat:
'Tis found beneath the mercy seat.
Ah! whither could we flee, for aid,
When tempted, desolate, dismayed,
Or how the host of hell defeat,
Had suffering saints no mercy seat
AND.....
Come, ye disconsolate, where e're languish;
Come to the mercy seat, fervently kneel;
Here bring your wounded hearts,
Here tell your anguish;
Earth has not sorrow that
heaven cannot heal---

A Token of My Love

I have given you a token of my love
Your voice, I have blessed.
You have the very breath of life,
For My touch upon thee is true,
For I have given you a token
of the healing yet to be.
Be patient My daughter dear,
Thy prayers have been heard
I have given you a blessed voice to
Be lifted up to Me.
Be patient My lovely daughter,
Your healing is yet to be.
Serve Me and put Me first in Your life
For Your token is your blessed voice
For praises unto Me;
For your healing is yet to be.
Written for Claudia, by "Susie"
7/1/01
God Almighty- El Shaddy
"Is anything too hard for the Lord?"
"El Sadday, God Almighty, You are the "Almighty One", the "Abundant One", You are "His Majestic Strength'. Is there anything too hard for You? As I come into Your presence, I lift us Claudia "_____" to You. Lord, my prayer is for total healing the healing of the raw nerves that are causing Claudia "____" much pain. Lord, I believe You have healed Claudia of Multiple Sclerosis "_______". "For I restore health unto thee, and I will heal thee of thy wounds, saith the Lord."
Lord, we are exhausted, discouraged and yes, afraid, for we have done all that Your Word says. We have called the Elders of the Church , laid hands on Claudia "______" for his/her healing. We, Your Saints have prayed for Claudia's "____" healing. Have compassion O Lord! Heal Claudia "______".
Father, You are Jehovah-Rapha our Healer and the One who makes bitter experiences sweet. Send Your Word and heal Claudia's "_____" body. Claudia's confession Lord: Claudia "_____" is the Body of Christ. Claudia "_____" is redeemed from the curse, because Jesus Christ bore his/her sickness and carried his/her disease in His own body. By His strips Claudia "____" is healed. Claudia "____" forbids any sickness or disease to operate in his/her body. Every organ, every tissue, every nerve in his/her body functions in the perfection in which God created it to function. Claudia "_____" honors You, Lord and she brings glory to You in Her/his body. (Gal 3:13. Mat 8"17, 1 Peter 2:24. 1 Cor. 6:20)
My Spirit, Lord, won't let me believe You are finished with Claudia "_____", although Claudia at this time feels forsaken. Lord, remember that day on the cross when You cried out to the Father, "My God, My God, why has Thou forsaken me." Lord, You know how Claudia feels right now, because You have already been there in our place. I pray to You to have compassion and mercy upon Claudia. "O Lord, my God, I cried unto Thee and Thou has healed me." (Psalms 30:2)
"For I will restore health into thee, and I will heal thee of thy wounds, saith the Lord..."
"And Jesus went forth, saw a great multitude, and was moved with compassion towards them, and He healed their sick." (Matthew 14:14)
"And the blind and the lame came to Him in the Temple, and He healed them." (Matthew 21:14)
"...and begged Him greatly, saying, "My little daughter lieth at the point of death, I pray Thee, come and lay hands on her that she may be healed and she shall live." (Mark 5:23)
Lord, You healed that little girl; You brought her back to life. Lord, I believe You can do the same for Claudia. I stand firm on Your Word. O God, I believe! I believe You are not only Jehovah-Rapha of yesterday, but Jehovah-Rapha of today. I believe, LORD!
Thank You, Lord for Claudia's healing as I have the assurance of Your Word that if I ask anything in Jesus name, believing, it is done, I have the petitions I have asked for. Hallelujah!
Lord, Your Word is our contract with You, I'm standing on Your Promised Word that You supply all our needs according to Your riches in Glory by Christ Jesus and that Word does not return void to You.
Your Word says that Your eyes run to and fro throughout the whole earth and show Your self strong in behalf of those who's hearts are blameless, Claudia "____" is Your very own child, he/she is righteous in Christ Jesus. You tell us to come boldly to the throne of grace and obtain mercy and find grace to help in time of need. I do claim Claudia's "___" healing, as You are able to do exceedingly above all we ask or think according to the power that works in us. (Eph 3:20) The power to heal lies within Your Word and is anointed by the Holy Spirit. I believe, LORD! I believe You are healing Claudia "____" right now as he/she reads this prayer, You have given me . I believe Your Word is healing and health to all our flesh. (Proverbs 4:22) Prayer does not cause faith to work, but faith causes prayer to work. Faith Lord, I believe!
I believe it is done in Jesus name. I give You all the glory, power, honor and praise. Hallelujah! Amen
Substitute ______name for the person you are praying for.
Written by "Susie" VSD-G 1/16/99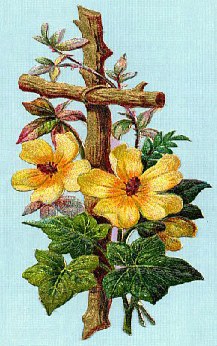 Faith and Healing
He was despised and rejected by man, a man of sorrows, and familiar with suffering. Like one from whom men hide their faces, He was despised, and we esteemed Him not Surely He took up our infirmities and carried our sorrows, yet we considered Him stricken by God, smitten by Him and afflicted. But He was pierced for our transgressions, He was crushed for our inequities; the punishment that brought us peace was upon Him, and by His wounds we are healed. Isaiah 53:3-5
How I praise You, Lord for physical healing. Thank You, Lord for having mercy on me in my weakness, and delivering me from my illness. Thank You for feeding and strengthening me spiritually and physically. I cry out to You for relief, You came. Your Spirit visited me and anointed me; You comforted me, as you lifted my pain.
Thank You for how You lifted my spirit of heaviness. You anoint me with the oil of gladness; you have placed a garment of praise on my shoulders in place of the spirit of pain.
Thank You, Father. Through Your presence, Your Word, and Christian loved ones, You help release the pain and healing strength comes into my body. How wonderful is Your lovingkindness. Thank You for healing me so I can be strong for my loved ones and family for generations to come.
You are my Great and Mighty God. You are the Lord of Host. I praise You, O God. I Praise You for taking my pain and turning it into triumph! My weeping endured the night, because of You, my joy came in the morning. Hallelujah!
When I tell others of Your mighty works, they draw strength from what I share in word and song. Their faith grows. As long as I live, I will praise and serve You, Lord, for You are my strength and my life. I will greet each day with an ever-increasing faith in You.
So Father, whatever I am going through today or any day, I will come through it to the light of a new day. I will , because You are with me, healing me. I am healed because the life You created in me is renewing life. My faith in You sparks a healing response within me. "Pleasant words are like a honeycomb, sweetness to the soul and health to the body." (Proverbs 16:24)
GOD SPEAKS: Precious child, I have heard your prayers, and I know the concerns of your mind and heart. Rest assured that I am here, that I am listening and that I am answering your call---Your faith in me is a conscious connection with My healing life within you. Even as you speak words of life to the cells of your body, My Spirit within each cell is generating new life and energy that will renew you and fill you with well being.
Now rest your thoughts and let an awareness of My love soothe you as your body continues to be healed. You are always in My thoughts and in My care. You are My beloved child, and I care about you. We are united in spirit and love for all eternity.
Thank You, God for loving me and for enriching my life with loving caring family and friends who pray for me daily. It is God, Yahweh that I trust!
Written by "Susie"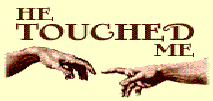 Divine Healing

"He sent out His word and He healed them." Psalms 107:20
Jehovah Rophi, just speaking Your name enlivens me. In Your presence there is life and renewal. How amazing it is that a thought of You or a prayer to You can cause me to feel renewed! Yet, I understand that thoughts and words are powerful healing tools.
God, thank You for giving me life, and for renewing me with life. I realize there is no condition that can withstand Your healing, restoring power. Your power is moving in and through me now. I feel alive and fulfilled because You are constantly renewing me with life. I am thankful. God, You created me for life and You renew me with life. I am healthy and whole.
God, I have faith in You, for You are my strength and my wisdom. God I hear You calling me and I listen to all that You have to share with me. When I am weary and hurt so bad, You lift me to heights I never before dreamed were possible. "Do not fear, only believe." Mark. 5:36
Divine life flows through me, for I am a living, loving creation of God. Divine life pulsates throughout my body, which is a magnificent machine created to sustain the gift of healing that I've been given. I will care for and nurture my body by eating healthy food to sustain me.
You have created me with life and intelligence in every cell of my body, and this huge audience of cells responds to what I think and say. So the messages I send to my cells are ones that proclaim life, health and renewal.
I speak words of life and my body responds with energy that enlivens every organ and muscle. I speak words of health and renewal; the response within me is healing. "My mouth shall speak wisdom; the ministrations of my heart shall be understanding. " Psalms 49:3
I am healed-mind and body. God created me to be whole and well and has infused the very cells of my body with life and renewal. I am healed. "The light is with you." John 12:35 With faith in God, I am the whole and holy creation of God, I was created to be.
God assures me:
"Beloved child, know that I am the source of all you need. I love you, and I am always with you. At anytime and in any circumstance, you only have to be consciously aware of Me in order to find Me.
"Know the truth: You never need to face anything on your own; I am right there with you. Never lose hope, beloved, rest in the assurance of my love and care. I will always be with you, encouraging you and guiding you. "We want each one of you to show the same diligence so as to realize the full assurance of hope to the very end." Hebrews 6:11
Thank You Father, that Your peace moves through me. The peace I experience radiates from Your presence. "God is the strength of my heart and my portion forever." Psalms 73:26
You are my life, my wisdom, my peace. What strength I realize when I am aware of You. You are the air I breathe. Thank You, God, for nourishing me-spirit, soul and body. `O God, You are my God, I seek You… My soul is satisfied as with a rich feast and my mouth praises You with joyful lips " Psalms 63:1-5 Thank You for my healing! I give You praise and Glory!
Written by Susie
5/21/99

The miracles Jesus performed and what they represented!
Miracle

Deliverance from:

1. Healing of man with unclean spirit

(Mark 1:23-26

1. The uncleanness of sin

2. Healing of Simon's mother-in-law

(Mark 1:29-31).

2. The feverishness and restless of sin.

3. Healing of the leper

(Mark 1:4--45).

3. The loathsomeness of sin.

4. Healing of the paralytic

(Mark 2:1-12).

4. The helplessness caused by sin.

5. Healing of the man with a withered hand (Mark 3:1-5).

5. The uselessness caused by sin.

6. Deliverance of the demonic

(Mrk. 5:1-20).

6. The misery, violence, and terror of sin

7. The woman with the flow of blood (Mrk. 5:25-34).

7. Sin's power to sap life's vitality.

8. The raising of Jarius' daughter

(Mrk 5:21-24; 35-43).

8. Spiritual death caused by sin.

9. Healing of the Syro-Phoenican's daughter (Mrk 7:24-30).

9. The thralldom of sin and Satan.

10. Healing of the deaf man with a speech impediment (Mrk 7:31-37

10. Inability to hear God's Word and to speak of Spiritual things.

11. Healing of the blind man

(Mrk. 8:22-26).

11. Blindness to the light of the gospel.

12. Healing of the demoniac boy

(Mrk. 9:14-29).

12. The cruelty of Satan's dominion.

13. Healing of blind Bartimaeus

(Mrk. 10:46-52).

13. The blind and beggarly state to which sin reduces.


View My Guestbook
Sign My Guestbook
Sign my guest book
Please recommend my site