Poems


MOST POWERFUL E-MAIL I EVER GOT!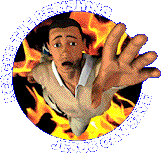 I had on new clothes,
New sneaks on my feet.
I was there for class on time,
Went to the back and took my seat.
Yeah, I'm moving up,
I'm already grown.
Soon I'll be graduating,
And out on my own.
I talked to some of my friend,
We were all having fun.
Said some things I shouldn't have said,
Did stuff I shouldn't have done.
I knew I was different.
I felt God touch my heart,
I knew I should set a standard,
But then I'd be set apart.
Walking to the bus,
I was not looking for strength.
I heard the car tires screeching,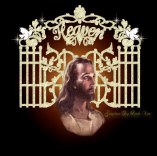 But now it's too late.
I'm standing in this room,
And I can see the heavenly gate.
Oh no! I never prayed.
I thought I had time to get it straight.
An angel walked to me,
He had a book in his hand.
I knew it was the Book of Life,
When would this dream end?
I told him my name,
And he began to look.
Then he looked at me sadly and said,
Your name is not in this book.
Angel, this is a dream,
No, I can't be dead!
He closed the book and turned away,
He whispered - You cannot proceed ahead.
No....no this can't be real,
Angel, you can't turn me away.
Let me talk to God,
Maybe He will let me stay.
He led me to the gate,
Jesus came to me.
He did not let me in, but said,
"Beloved, what is your need?"
Jesus, I cried, please,
Don't cast me away from you.
Tears ran down His face as He said,
You knew what you needed to do.
Lord, please I'm young,
I never thought I would die.
I thought I'd have plenty of time,
Death caught me by surprise.
Lord, I went to church,
Please, Jesus, I believe.
He said, "You would not accept me,
My love you would not receive."
Lord, there were too many hypocrites,
They weren't being true.
He took a step back and asked,
What does that have to do with you?
Lord, my family claimed to be saved,
They weren't real. You know.
He said, I died for you,
Now I have to go.
I fell to my knees crying to Him.
Lord, I planned to be real tomorrow.
I couldn't make Him understand,
I had never felt such sorrow.
Then it hit me hard, I said
Lord, where will I go?
He looked into my eyes and said,
My child you already know.
Please, Jesus, I begged,
The place is so hot.
It seemed to trouble and grieve Him, He
whispered,
DEPART FROM ME, I KNOW YOU NOT!
Lord, you're supposed to be Love,
How can you send me to damnation?
He replied, with your mouth you said you loved
Me,
But each day you rejected My salvation.
With that, in an instant,
Day turned into night.
I never knew such torture could be,
Now too late, I know the Bible is right.
If I can tell you anything,
Hell has no age.
It is a place of torture,
Separated from God and full of rage.
You know, I thought it was funny-a joke,
But this one thing is true.
If you never accept Jesus Christ,
HELL IS WAITING FOR YOU!


So, please, ask Him into your heart.
Please show this to everyone you care about.
(((which should be everybody)))
Author unknown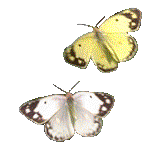 The following poems were written by a young lady of high school age. Her name is "Gina" and Gina is a very Spirit filled young lady and she loves the Lord. I asked her if I could put two of her poem on my web page concerning salvation, and she agreed: You are going to be blessed:

"If Only"
by "Gina"
As the school days pass and the hours
with friends just don't last
The pressure burning into my head
making me ache until I felt dead
Dead to the world, dead to my friends-
Dead to myself, again and again
The tears trickle down my face
and swish and stumble from place to place
My short life flashing-right before my very eyes
If only I had tried
If only I had tried to read the fine print,
If only I had listened to the message heaven sent
I wouldn't have been here no, I should have listened somehow,
because now-I'm trapped in eternal darkness without Jesus.
This is a message to those who haven't found the light
Find it soon-before it's out of sight,
Trust me -I would know
If only I had of listened -I wouldn't of ended up her
-down below so, listen to the message-
and bring it close to your heart
because I don't want to see you in this place- eternal dark.

"Thank You"
by "gina"
As I stand upon this hill of grace peering through the
clouds that will soon behold your face
I think back through my mind before I knew you
and wonder how empty my life would still be without you
When I awake each single day
I know that if you were to come that day,
I wouldn't be left behind.
How gracious you are to us all,
that you gave your only Son, to die, and save us all.
How loving you are to us all,
that if we were to fall-
You would pick us up, and carry us
to you, dear God, I give you all my trust.
And although I question when you will return,
I thank you for each day that we have to learn,
of your teachings, to teach others
how to better men, women, sisters and brothers.
Oh! But how I look forward to that day,
when you will return in your majestic way.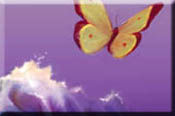 Thank you, "Gina" for sharing with me
and for letting me share your poems with others.
May God continue to bless you.

More Poems
Love Is
Love is being with you!
Love is just seeing you and your loving smile-
Love is your everlasting understanding of my needs-
Love is not having to say I love you with words
but with each caress of the eyes and your gentle touch
Love is complete when two become one
And all these things you have fulfilled to capacity and to my joy.
Written by Susie 1978


Garden of Love

O, come sweet Jesus, as I wait in Your garden. Come sit beside me holding my hand. Then sweet Jesus come walk with me, in Your sweet garden of love. That's where you give me grace, peace and tranquility, in Your garden of love.
O, come sweet Jesus and meet with me in Your garden, in Your sweet garden of love.
O, how I love you, how I adore You, for You died for me, a sinner so low, but You picked up my hand and said, come sweet daughter, come walk with me in my garden of love.
O, come sweet Jesus as I wait in Your garden. Come sit beside me holding my hand. Then sweet Jesus come walk with me, in Your sweet garden of love. That's where you give me grace, peace and tranquility, in Your sweet garden of love.
O, help me sweet Jesus to understand that love so divine, that forgives all my sins, no matter how deep the stain; You take my hand and say, O come to me sweet daughter take hold of my hand, lets walk in my garden, my sweet garden of love.
O, come sweet Jesus as I wait in Your garden. Come sit beside me holding my hand. Then Sweet Jesus come walk with me, in Your sweet garden of love. That's where You give me grace, peace and tranquility, in Your sweet garden, sweet garden of love.
Written by Susie
4/29/01
This poem was written by my sister Mildred. She was reminiscing about my daddy and how he used to keep my sister alive. Claudia was born with a hole in her heart and my daddy knew how to revive her. Its called "Daddy's Hands."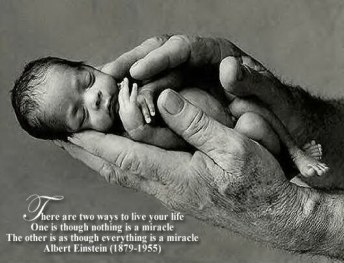 Daddy's Hands
(Requiem from the past)
I looked at his rough and weathered hands,
with knuckles gnarled white as they gripped
the wheels of his conveyance. Those hands;
who long ago held a tiny child to massage
it's heart as is gasped for breath.
Her heart was old though she was only one
year, three months and four days.
With each gentle stroke he prayed that she
might live as he struggled to give her life.
A contrast those hands of his, so warm and
vibrant, her small body, fragile and blue.
The tears were trickling down his face and falling
on those tender hands of love....but it was too late.
Many times before those hands had succeeded
in restoring the rhythm of the heart.
This time it was not to be.
They sent someone to fetch a neighbor down
the road, she came and lifted the child from it's
bed and bathed it's cold and lifeless form.
She dressed her in a shear white dress and
delicately laid her in a coffin, which had been
brought from town. She plucked a dew stained
rose and placed it in the tiny hand.
They took her to the big white house
so all could come and grieve and weep.
He gazed upon the tiny child encased in
her burial shroud so silent.
No longer would he hear her childish prattle
or watch her toddle forth. What raging torment
was he hold back
What did he feel? What does one feel when
they have lost a child?
I looked again at those hands who long ago
massaged a weak heart grown old. I wondered
would they to, soon clasp a stained rose.

Mildred Dicus-Walker
Safe In The Father's Hand's Forever

Pains of the past hurt us, forever sometimes, but we have a heavenly Father who can take this pain away!
Hallelujah! Praise to His holy name!
My Child
As I sit here in the dark, there's a pain inside my heart.
I don't know if it was a boy or girl.
The tears fill my eyes as I remember that day.
I wish I could make these memories go away.
Every child has the right to live a life.
Not have to be put under a knife.
They didn't ask to be conceived.
But we toss them away so we can feel relieved.
As I sit here alone, under this tree.
I keep hearing why, oh, why did you do this to me.
Why couldn't you let me grow us to see?
The wonders of the world my Lord made for me?
I'll never make this choice again.
Next time I'll watch that life begin.
I know this child is in the best of care.
Because my Lord had made it clear.
He hold this child very dear.
Till the day will come, when we meet.
The Lord holds this child near.
Deborah Davis 5/4/01


ALL ALONE
Why do I sit here all alone, crying in my room?
When ever I remember him my heart is filled with gloom.
Why did this happen to me?
Where did I go wrong?
Why did he have to see that day I wasn't very strong?
Why can't someone understand this pain I feel inside?
It hurts so much I just want to cry.
I can't even lift my head, because I have no pride.
Why do I sit here all alone and wonder who I am?
And why can't I find myself, the little one within.
Where were all the people who claimed they loved me?
And why wasn't God there to help protect me?
It may take awhile but I'm sure it's true.
The day will come when I am no longer blue.
I'll hold my head up high and look you in the eye.
And let you know today that I don't have to hide.
I know today I'm not alone. I know I can be strong.
And when my heart is filled with tears, I'll look to You.
Debbie Davis 4/10/01

Delivered

Be gracious to me, O God
Be gracious to me.
Let me hide under Thy wings,
Overshadowing my soul!
Keep me safe in Thy loving hands.
Where else can I abide, but in Thee, O Lord
You are the God who accomplishes
all things for me.
You send Your ministering Angels to
watch over me.
I say, be exalted above the heavens, O God.
I will sing, yes I will sing praises to Thee.
Be my mighty warrior, my King.
Come fight my battles against the evil one
And deliver me from his hands.
Rescue me, O God- have mercy on my soul,
Forgive my iniquities and deliver me from the adversary.
I sing Hallelujah! Praises to my King
For Thine is the glory, forever and ever.
You have conquered the enemies of my soul.
You have delivered me from the very pits of hell
And set me on solid ground.
Your mercy endures forever-
Praises to my King of Kings.
"Susie" 5/25/01


Poems written by Taylor Mitchell

Better known as "Sarge"

"Sarge" ministers in the nursing homes..he has a beautiful

voice which he uses for the Lord and he teaches and preaches.

Is Your Name Written There?
Do not tarry do not delay
He may decide to see you today
When He comes down from glory
Will He listen to your story?
Don't put off till tomorrow
Time may not be there to borrow
If He comes at most anytime
He may leave you far behind
Is your name written there?
In that Lamb's Book so fair?
So come believe in Him now
He love us all somehow
Then He'll enter your name so fair
And have count of your every hair
Do not tarry or delay
Come to Him now this very day.
Sarge

When Is Christ in My Life?
When I pray and worship Him daily
When I have faith to know He can move mountains
When He is my Lord and Master
When I put Him before family, friends
And things of this world
When worldly things are not as
Important as they once were
When I leave things up to Him
When I have the Holy Spirit in my heart
When I am kind and forgiving to others
When I have love and kindness in me
When I tell others of His love and mercy
When I seek Christianity for them
When I not longer fear death, because he is with me
When I accepted Him my insurance is paid in full,
And its an everlasting life policy.
"Sarge"

Release Me To The Fold
Release me devil so I can go
And escape the fires below
Also Lord teach me to know
How to reach heaven's row
A land of no tomorrow
A land of sorrow
So as to escape that land so low
Thru sin we doeth, sow
Thru faith thou doeth endow
Heaven's wonders to bestow
"Sarge"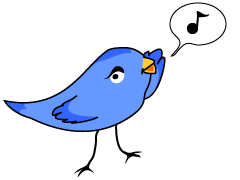 Why Not Accept Him today?
(Hymn)
Why do you delay?
Believe in Him today
He is always ready
To make your life steady
Why not come to Him today?
Don't you understand?
He was sent with a plan
Of God's love and forgiveness
To escape life's sadness
Why not come to Him now?
Why tarry, my friend?
This life could soon end
Haven't you counted the cost
That all could be lost?
Why be without Him till then?
You should believe in Him
That He died for your sins
And arose in three days
To give you life always
Why hold out on Him friend?
Chorus
Why not come to Him now?
Its to your benefit and how
Jesus will show you the way
Love and be with you always
Why not come to Him now?
"Sarge"
These poems are written by Joni Kassell
She has her own website
Poems by Joni

The Church At Rio Hondo
On a quiet little corner of a little Texas town, stand a "powerful" Church for "Jesus" and the people gather round.

You can feel "Gods Spirit" moving as you enter in the door!

And your life will soon be destined to "be changed" forevermore.

As You're seated there in comfort and the choir does take it's place, you can "feel the touch of Jesus" through the smile on each one's face!

And you'll feel "the Angels" presence all around the microphone backing up a young man singing "Going home~I'm going home"

Then the pastor reads the gospel from the Bible in his hand and he tells you of "lost sinners" all across this dying land! As the story starts to darken like black clouds across the blue

You will hear 'The Name of Jesus" Then the "Son" comes shining through.

He will tell you Jesus carried that ole cross they nailed Him to~yet He wispered~Father forgive them for they know not what they do!

Then He died on that ole cross at a place called Calvary ~There He shed His precious blood just for sinners like you and me!

But the "grave" it could not hold Him, for He was the Son of God and He walked again in three days where the "sinners" all had trod!

And He lives today in heaven where He saves a place for You~if you'll only learn to trust Him, that is all you have to do.

Won't you love Him~Won't you Trust Him

Won't you simply do your part, He awaits an invitation for a place within your heart!

And the Church at Rio Hondo will not waste a single day~It will ever seek another soul, who might have gone astray

And the Little Church will prosper from the good Lord up above, for the heartbeat there is Jesus and it's showered with his love!

When the "Roll Is Called Up-Yonder" you will hear so loud and clear~ that powerful Church at Rio Hondo will be there first to answer~Here!!

God gives us "gifts" yet God says~ The greatest gift is Love! Love found in such abundance at the Rio Hondo Baptist Church~ that one knows they are in the presence of God and standing on Holy Ground!

Joni Kassell



A Loving Tribute to Bro. Gene

By Joni Kassel

There is a "Precious One" I know

Who told me of "Jesus" so long ago

The "First" to tell me of His love

And how "I' could live in "Heaven" above!

For years I drifted "without" this One

The "Savior" He spoke of

"GODS PRECIOUS SON"

But as I "watched" Bro. Gene, I KNEW

that I must find "His Jesus" too!

So on my knees, Alone I cried,

Dear Jesus please come and live inside.

'Twas then, I found the "Savior"

Bro. Gene knew and now He lives in

my heart too.

Bro. Gene's my spiritual Father you

know, "deep in my heart" I love him so.

I might have walked, My Lord, unseen

had it not nee for "Bro. Gene"!

No one could ever take his place, through

him I met God face to face!

For through "His love" and "Example"

too ~my precious Lord I now know You!

He cared about my life ~ my soul,

I'm free at last~complete and whole!

Oh precious Lord, Please hold him near,

erasing any doubt and fear, and as You

hold him close to you, please whisper

that I love him too!

Written by Joni Kassel in honor of

'Bubba Gene Horton", whose consistent faith and love of Jesus made me realize I needed Jesus in my life too~I will always love you "Bubba Gene"

(copyright 2001)

I'll love you forever~ this I hope you know~May God's Angels Guard you~wherever you go! May God forever hold you in the hollow of His hand!


Visit Laurie at her website, just click on her picture.
Don't forget to sign her guestbook. Laurie writes poems and more.