Salvation Plan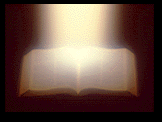 God Cares
God knows all about your frustration, your unfulfilled desires, your loneliness. God see the emptiness of your life, your problems, your hidden heartaches. He longs to have you bring them all to Him, to receive His peace. As it is written: "There is none righteous, no not one,' '...For all have sinned and fallen short of the glory of God'...'For the wages of sin is death." Romans 3:10-6:23
The Bible says, "The Son of Man has not come to be served but to serve, and to give His life to set many others free. Matthew 20:28 Jesus said, "...I am the resurrection and the life." John 11:25
God's Word says, "....As many as received Him (Jesus), to them He gave the right to become children of God, even to those who believe in His name. "God wants to be eternally related to you IN THE FAMILY. God wants to give you a new life that begins here and now and goes on forever. This amazing gift becomes yours when you:

Level with God about your past

Accept His forgiveness

Invite Jesus into your life
GOD OFFERS TO COME INTO YOUR PERSONALITY AND GIVE YOU A NEW UNENDING LIFE.
YOUR PART: You can have: **Eternal life **All your sins forgiven and wiped out completely **Peace of mind
**Real freedom from guilt **It is all yours for the taking
God's Word says: "Come, lets talk this over, says the Lord; no matter how deep the stain of your sin, I can take it out and make you as clean as freshly fallen snow...." Isaiah 1:18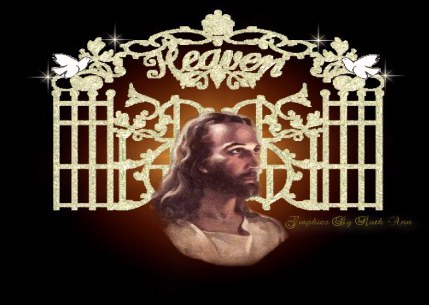 The Father Speaks: Sweet children, I have sent My Son as a light to the Gentiles so that salvation from Him would extend to the people to the ends of the earth. He bore the judgment that your sins required. He was pierced...crushed...on your behalf and as a result, those who believe on Him will have inner peace rather than inner anguish or grief, and you are healed spiritually. My Son's death satisfied My wrath against sin and allows Me to "overlook, the sins of the nation and others who believe, because they have been paid by My Son's substitutionary death on the Cross.
My Son willingly died for you and others transgressions even though He was righteous. My Son had to die in order to satisfy My righteous demands. Your sins have been justified by My Son's blood and those who believe will inherit eternal life and reign with Him on high. He will give lasting peace and safety to those who trust in Him. Salvation is My free gift to those who love and put their faith in My Son. All you have to do is call upon My Son and turn from your wicked ways and thoughts; you will then receive mercy and pardon. Oh sweet children, come to Me, put Your life in the hands of My Son, let Him give you peace and joy.
Children, whoever drinks of my blessings and mercies will never thirst again. My benefits will fill your heart and overflow as a well; they are like a bubbling fountain, constantly overflowing, not only in this life but also in eternity.
Children, My Son is the Root and Offspring of David, the Bright and Morning Star. And He says, Come! Let Him who's heart say's, "Come, and let him who thirst come". Whom ever desires, let him take the water of life freely. Surely I am coming quickly__He is the Alpha and Omega, the Beginning and the End, the First and the Last."
O come sweet children to the Lamb of God, My Son, the Eternal One whose blood was shed for you. We are calling you; do you not hear? Come, come. We love you. Just as you are come to My Son. He will set you free. And whom the Son sets free is free indeed.
Children, walk in faith and allow Me to choose the way for you and then trust Me with whatever lies ahead.
Shalom, be at peace, my children.
Your Father.
YOU MAKE THE CHOICE TO ACCEPT OR
REJECT GOD'S GIFT!
MY PRAYER OF ACCEPTANCE

Dear Lord Jesus,
Right now I choose to go Your way. Thank You for giving Your life for me. I accept Your forgiveness for my past. I ask You to come into my heart and take over the controls of my Life.
Thank You for Your tremendous gift of EVERLASTING LIFE.
From now own I want to follow You. Help me to read Your Word and pray each day that I may live to bring honor to You.
Thank You for taking me into YOUR FAMILY.
I ask this in Your name. Amen
Signature:______________________ Date:______________

If you have read and asked Jesus into your heart please find you a BIBLE believing church and join in the Family...the next step is to publicly accept Him and ask for believers Baptism.
If you have prayed this pray and accepted the Lord Jesus, would you please e-mail me and let me know, so I can praise the Lord with you!
If you have a prayer need, I will be blessed to pray for you, just email me your request.
May God richly bless you and continue to do a mighty work in your life.
Remember Its Your Choice!

OR

Hell

View My Guestbook
Sign My Guestbook
Sign my guest book please
Recommend to a friend
Counter