Revival Prayer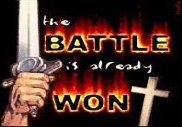 Revival Fires
1/7/00
Abba Father this nation is so corrupt spiritually, without justice and righteousness. We are in darkness, and we are blind and dead. The oppressed are angry like growling bears and moan like doves. They want justice and help but they fined none. The other Nations of this world looked upon us once as a Godly Nation, but they now note our many sins, deliberate rebellion against the LORD, our lying, injustice, and dishonesty. No one but You, O God can save this nation.
Father, through intercessory prayer of Your saints and the cleanness of their hands, I ask for forgiveness of this Nation and of the Church, You founded. It's only in Your power and by Your arm that forgiveness can be handed out. Father, save this Nation and Your Church. Pour out Your Spirit upon Your believing remnants Lord, set Your Saints on fire to spread Your gospel. May Your glory come down and do a mighty work in this Nation and Your Churches. Shine forth Your Light to the nations revealing Your Word and glory. Remove the spiritual darkness that pervades this Nation and world. Redeem us O Lord God-
O God, empower Your Church to preach the good news, to heal and to free the oppressed, to proclaim...favor and...take vengeance and to comfort this Nation once again. Continue Your work on this Nation's behalf until her righteousness....salvation...glories are observed by the rest of the world. Give us a new name, a new righteous character. Like a crown or diadem adorning one's head may this Nation become as an adornment to You, O Lord. May she be a delight to You once again.
Father, there is a righteous remnant in this Nation that relates Your goodness and mercy and who pray for revival. Your actions on our behalf would be a kindness. Because of Your compassion, love and mercy, You will come down to our rescue once again and send a mighty rushing wind of Your Holy Spirit for revival.
Father, O pray in agreement with Your remnant of believers to look down upon this Nation and Your Church and remember our plight like You did Israel when in Egypt. We long for Your strength, Your love and Your deliverance.
Father, Your Word says, the revealing God of Israel acts on behalf of those who believe in Him and who therefore willingly do what is right. Father, Your remnant is asking You to work in our behalf for a Holy Ghost revival, I believe Your word will not return to You void. I am thanking You for revival, and I believe it is done in Jesus name.
GOD Speaks: I am the Lord who watches over you by night and day. Lift your eyes up to the hills. Where does your help come from? Your help comes from God Almighty. I will not let your foot slip-I am watching over you, I do not slumber, nor sleep.
Where two or more are gathered in My name, there I will be also. You have been faithful and you have waited long for the answers to your prayers, be assured, they will be answered in My time. You are My beloved's and I am well pleased with you. Because I have known
the joy of receiving, I rejoice in giving My children the petitions you have lifted up into My throne room.
There is no moment day or night when You are hidden from my sight. There are no walls too high nor doors too stout to keep My loving care from invading your every thought. I see and answer every prayer! To everything there is a season and a time to every purpose in this world. Put yourself in My hands, give of yourself completely and follow where I lead and make your will My will.
Shalom sweet child, be at peace....Your Father.
Written by "Susie" VSD-G

Pour Out Your Spirit,
O Lord
1/8/00
Abba Father, as I pray for my loved one and my Church family, I pray their spiritual understanding might be enlightened. I ask that the eye of their mind, their intelligence, might be opened and unveiled. Father, I pray that they might not wonder from truth, that they may escape the snares of the evil one that they will put on Your full armor and keep diligently in Your Word.
Thank You for a truth that shatters us, startles us, wakens us, and disturbs us. Lord teach us how to bow in humility before the Word and say to the Holy Spirit, O great teacher of God, open the Scriptures and teach them to us, make them real.
"For I will pour water on him who is thirsty and flood on the dry ground; I will pour my Spirit on your descendants, and My blessings on your offspring's." (Isa 44:3) O Lord endue my church family with power from on high. Let us tremble under Your power, manifest Yourself O Lord. May we experience the spirit of the fear of the Lord God Jehovah. "Do you not fear Me," says the Lord. "Will You not tremble at My presence....? " Jeremiah 5:22 O Lord declare the sovereignty of Your Holy Spirit through supernatural manifestations. Bring upon us a fresh anointing and revelation of Your presence.
O Lord Jehovah, send the first fruits of revival upon my church. Pour out Your Spirit upon my pastor and worship leader, then manifest Yourself to us, O Lord.
O Father, I pray that my church family will be open to Your Spirit. I pray they will let You set us free to lift up our hearts, our voice, our hands and our life as a sacrifice of praise to You, for You are worthy of all You can offer. Father, I pray personally for a new level of anointing, ministry and service of women as well, as a greater power and greater influence for You. O Lord, minister too and through the women of my Church. Let us become militant for You by taking back our children, our homes, our futures and claiming our deliverance's. "Now the kingdom of heaven suffers violence and the violent take it by force." Matthew 11:12 Let us, O God claim that verse and believe it and act upon it. Hallelujah! I give You praise and glory!
Father, I want to see hurting hearts mended. Your promises I claim for out children; I claim that torn marriages be healed, and desperate situations under Your care be delivered. Let freedom break out over us O Lord from Your supernatural touch on our lives, break the bondage of tradition, and good works. Deliver us from guilt, legalistic rules, and religious rituals. Give us great peace and joy in the Lord. Overwhelm us, O God with Your presence. "The glory of the LORD stood there like the glory of which I saw by the River Chebar; and I fell on my face." (Ezek. 3:23)
Lord I feel we are in the latter day of end times, I pray for the latter rain revival. Do what You did in the book of Acts. We do not seek signs and wonders; we seek Your face. We seek to know You through the power of Your resurrection. When we seek You, we will find You and then You may choose to reveal Yourself in signs and wonders.
Lord Jesus Christ out of desperate hunger and need of Your Holy Spirits power, bring me to a new level in my spiritual life and then pour out Your renewal upon my family and church family. I will continue to cherish the great doctrinal heritage that is mine, but I will joyfully and fully embrace the move of Your Holy Spirit.
Father, Your gifts are not a new thing-Your gifts have always been there for the claiming and I for one claim all the spiritual gifts You will impart to me. Let me attain and experience the abundant life of the Holy Spirit in His fullness. I do not want to be the same again--I want to be so changed that even those close to me see the changes in me.
Amen, so be it Lord! Written by "Susie" VSD-G

Reposes Us O God
Then said I, Woe is me! For I am undone; because I am a man of unclean lips; I dwell in the midst of a people of unclean lips for mine eyes have seen the King, the Lord of host. (Isaiah 6:5)
Abba Father, teach me how to wait upon You to show up and empower me. Break out of my box, Lord and ruin everything that isn't of You. Break out of Your box Lord, and show up in my life and my church! What happened in history, past and present do today, right this moment. Manifest Your presence, O God! O Holy God come and repossess Your Church again. Reposes me, I am hungry Lord. I pray that You will ever stronger, and stronger, and stronger, and stronger until my flesh won't be able to stand it! Father, the beauty of it all will be this; neither will the unsaved I walk by be able to resist.
Consume me, Lord, slay me with Your two-edge sword, and send Your Holy cleansing fire upon me.
Father, the Church has lived in self-righteous smugness for so long we stink in Your nostrils. You can't even look at us in our present state. Father, there is a remnant in my church that is hungry to see Your face. We are pursuing Your Holy face, heart, soul and body. Please turn and meet us, let us be ruined for the world. "Blessed are they which do hunger and thirst after righteousness for they shall be filled." (Matthew 5:6)
Father, I want to know You, to have an intimate relationship with Show up in Your power a and let Your train fill the temple Awaken an old, old hunger that we have almost forgotten. Lord I just want Your presence. I am so hungry!
Lord, I don't want to see where You have been, I want to see where You are going. Lord show me where You are going to break open heaven over our cities and churches so I can be there.
Lord, my soul blesses You and I pray for the fellowship of Your face. Lord God, I'm willing to tie a rope around my ankle and say, 'If I perish, I perish, but I'm going to see the King!" I want to go behind the veil. I'm going to put on the blood. I'm going to repent. I'm going to do everything I can, because I'm tired of knowing about You, I want to know You! I've got to see Your face.
Father, I know I must be broken and genuinely repentant so death to self and self-will, and self-ambition can bring me closer to You. O walk with me as You walked with Enoch. Lord, I want to see Your glory-Lord I'm willing to lay down and die.
What ever it takes I lay myself on the altar and ask You to consume me with Your Holy fire. Lord I want to walk in the freshness of what You have for me everyday. I want to press toward the mark forgetting those things which are behind." (Phil 3:13-14) I want to live under the shadow of Your glory.
Lord, I thank You for Your presence. Lord the air is just pregnant with possibility. I sense Your nearness-but I must say that You are not near enough. Come Holy Spirit. If not now, when? If not me, who? And if not here, where? Just tell me Lord and I will go; I will pursue Your presence because I want You Lord. Your presence is what I am after and nothing less will do.
Father, give me a hunger that will qualify me for the promise of Your fullness, stir up a firestorm of hunger in me! Lord Jesus, I want to see You like John saw You! I want a God enounter as Saul of Tarsus encountered on the Road to Damascus-O mainfest Your presence, O God in this very room, I know You are omnipresent Lord, but be "here" more than "there". Reveal Your glory and let me gaze upon Your face.
O Lord guide me with Your eye, let me read Your emotions by looking upon Your face. Don't turn Your face from me and Your favor elsewhere. I desire that sweet intimacy of Your presence, just let me crawl up in Your lap, and take Your face in my hands and turn Your eyes fully upon myself.
Master Potter, make me into what You need me to be. I submit to Your touch, turn me into a vessel of honor and power and life.
Shalom Father, I thank You for listening to my petitions and I am believing it will be done in Jesus name. Amen
Written by "Susie" VSD-G 2/20/00


Message for Revival

Abba Father, we are like the rebellious children of Isaiah times, we, Your Church do not want to listen to Your instructions. We are rebellious children, unwilling to listen to You and to receive Your message for repentance. You are even now shaking this Nation, causing institutions, leaders and economies to tremble. You are saying to the wind and elements, "blow upon the earth," You're saying to the clouds, "withhold rain," Your saying to the economies of the world "all greed-be judged." You are commanding, "prisons shake". "Governments shake" "Financial systems shake". "School's shake". "Military forces shake". "Courts and legislatures shake". You are saying everything on earth shake until there is no foundation left but the Lord! The whole world is being shook by the very voice of Your beloved Son.
We do not want to be confronted with Your truths. We reject Your messages; instead we rely on false teaching of other gods, we live in oppression and fraud and with plans to reject Your teachings. You have been calling us to repentance, but we do not want to have anything to do with it.
You long to be gracious and compassionate to Your Saints and You are calling us to come back into covenant relationship with Jesus Christ, Your Son. You are the God of justice, giving blessing to those who depend on You, so through intercessory prayer O God, I ask for forgiveness and plead for revival for this Nation and for my Church. Pour out Your Spirit in these last days O Lord, and revive Your Church! O Lord speak powerfully to Your Church exposing everything that is false, lascivious, and full of greed.
You tell us if we do not repent and come back into fellowship we will stand alone in our times of troubles just like a banner on a hill. I see Your tears, O God and my heart breaks. You long to be gracious and compassionate to us again. Oh do not forsake us O God, please exercise that compassion and send a mighty Holy Ghost revival to my Church and this Nation. Let us fear and tremble before You.
Father, You have a remnant of believers who continue to do Your will and who pray for revival of a Nation and a Church family for repentance. Honor those prayers O God of Israel. Bless Your Saints who pray for revival. Teach us to be sensitive to Your Word, help us to be conscious of Your leading us at all times.
Father, my Church is ripe unto harvest for revival. All it takes Lord is a remnant of believers committed to prayer for revival. Honor those prayers, O God. Make Your voice unmistakably clear and heal us O Lord, revive us; rain down the super natural power of Your Holy Spirit in power and might.
I thank You Jehovah, Lord of the Universe for what You are about to do. I believe it will be done in Jesus name. Hallelujah! I give You praise and glory.
God speaks and I listen! Child, I will speak to all peoples who are still living in sin, and disobedience, clinging to things My Word has condemned. My voice will be unmistakable clear! I will speak tenderly to every backslider who has strayed, asking why have they have not listened to My pleas for their return? Why have you turned deaf ears to My call to repent and to be restored? Come to Me now, before your life is shaken to the foundation.
I will speak to godly men and women who pursue truth, purity and holiness. I am even now raising up a people whose hearts have received My shaking, convicting word. They are shut in with Me-and I am going to give them power to speak for Me.
Children, are you receiving My word of shaking, allowing it to work in your heart? Are you living a double life-still indulging in fornication, adultery, hatred and bitterness?
I'm asking you why you haven't come back to My grace? Why have you continually rejected it? You've heard My loving call, you have tasted My loving kindness, yet you have continued to show a deaf ear to Me. My children, I love you, I want to pour out My love to you.
Children, I will give you good news! I will give you a supernatural house-cleaning in both Nation and Church-It will result in an unshakable foundation. I will produce a holy, pruned church-boasting a remnant of saints who walk in the fear of Me and the righteousness of My Son. We will have fellowship like we've never known. We'll have unspeakable joy. You will yearn to hear the awesome voice of the Lord God Jehovah!
Shalom sweet child, be at peace! Your Father.
Written by Susie
Message taken from David Wilkerson Newsletter

View My Guestbook
Sign My Guestbook
Sign My GuestBook
Recommmend to a friend