Show Me Thy Glory
4/14/01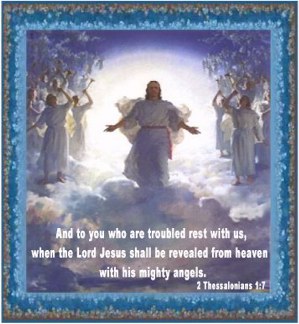 Show me Thy face, a gleam of loveliness divine. Let me drink from Your well for I thirst O God for Thee. My thirst is for Thee O God alone, no one else will do, I thirst for a living God, not a dead idol.
My desire can only be satisfied by a personal appearance before Thee, O Lord. The privilege of gazing into Your face, not just a one time occurrence, but habitation O God. Do You not see the the continual diet of tears as I cry out to You, "Show me Thy face, O God, Oh how I thirst for You. Like the deer as it wanders through the parched country side, its sides throbbing and its breathing quickened as it longs for the brooks. I too thirst for Thee, O God-show me Thy glory! I shall yet praise Thee, O God for You will show me Your countenance, Your glory--You said, "Seek my face!" and I say to You, Your face Lord I seek. I hunger and I thirst after Thee.
I shall not think or dream of another love other than of You, my Lord. The beauty of the earth cannot compare to the beauty of Your face. O, let Your glory fill this temple O God.
O send out Your Light and Your Truth. Let them lead me. Let them bring me into Your holy Presence. Let them lead me to Your holy hill to Your altar, to You, my God of exceeding joy.
Be still my soul, as my Lord will surely bring me to my desired end. Show me Thy glory, O God. Arise O soul for the Lord cometh soon! Out of His ivory palaces, He will come and show me His glory--O come My King and anoint me with the oil of gladness.
My heart burst and burns for You, my Shepherd, my King -O come, let me see Your beauty for Your beauty is chiefest among ten thousands, the altogether lovely One. Grace is poured upon Your lips; Your speech is most sweet because of Your personal excellence. God has blessed You forever!
O I bow the knee for all fullness dwells in Thee. O let me feel the joy of Your presence; the joy of the Father, and of the Son, and of the Holy Spirit-let me enter into the joy of my Lord! You, O Lord are comely in all comeliness; beautiful in all beauty; graceful in all grace; charming in every charm; attractive in every attractiveness. Praise be to Thy holy name.
Blessed am I, for my safety and protection lie not in riches, but in Jehovah alone! You are the river whose streams shall make glad the city of God. You are the fountain of life and refreshment, the river of mercy and goodness.
Be still my soul, for Yeshua is my future. He is my refuge and my fortress from the raging storms of life. You, my God is so great! O come, show me Thy glory and Thy face. I await Thee, my King.
Written by VSD-G
4/14/01
Psalms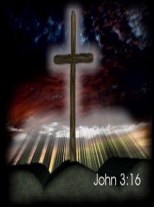 The Measure of God's Glory

Father, Your Word says, You promised to pour out Your Spirit on Your people in these last days-to do things we've never seen, heard or imagined. All of scripture points to a triumphant, glory filled Church at the close of time. I want to have a part in that. I want a greater measure of Your glory in my life than I've ever had. I want to see Your glory fill Your Churches with such intensity it can't be contained. "With what measure ye distribute, it shall be measured to you" (Mark 4:24). You said that, "According to the portion of yourself you allot to me, I'll give back to you in like portion". In short, You will deal with us in the manner we dealt with You. If we deal with You in laziness-taking for grated Your great work-we'll be dealt a spirit of slumber, our soul will go hungry, unable to be satisfied, " Slothfulness casteth into a deep sleep; and an idle soul shall suffer hunger"(Proverbs 19:15)
Your love, mercy and grace towards us is boundless. Yet, the issue here isn't obtaining Your mercy, love or grace-but having the blessing of Your glory in our lives. Your Son, states plainly that He measures out different amounts of His glory to us, according to how we measured out our hearts to Him. We need to simply move ever closer to Him in worship, obedience and diligence.
Father, our Churches in America are in trouble, our nation boast God-exalting Churches by the thousands. Yet, in many Churches, no one is getting saved. The people trudge in as if they are going to a funeral. Others leave in droves. Our young people don't even want to enter the doors. As a result, Father, an entire generation today does not know You or Your Son. Our Churches do not experience Your presence or anointing ever. Something is wrong when we, Your people can shout, sing, dance and praise You in Church, yet never be delivered from our chains of lust and besetting sins. It's troubling when Your shepherds are satisfied if their Church is running smoothly, their budget is met, and they have a steady paycheck!
Oh Father, help my Church to cry out in desperation, for Your glory and Your anointing. Let us be convinced that the hour is late, that we have to wake up. I pray my Church will have a heart that's set on seeking You. Let us see something of concern, of stirring, of need, of brokenness. Let us not take You for granted anymore; let us hear Your Holy Spirit telling us to change our hearts. Let us take inventory of our hearts attitudes toward Your house and work. Let us pray, "Lord, we want more of You. Do not let us backslide in our diligence toward You and Your holy concerns. Let a new joy flow deeply into our souls. Let us sense more of Your presence in our lives and have peace like a river. Let us receive what You promised us, a greater measure of Your glory, of Your blessings, and Your anointing; because we've meted out to You a greater measure of ourselves." Hallelujah! "Seek ye first the kingdom of God, and his righteousness and all these things shall be added into you." (Matthew 6:33). I know You desire to pour out Your glory on Your Church, help us to be that church You are looking for.
Abba Father, direct Your Holy Spirit to stir up every person on our Church staff. Lay message after message on the pastor's heart, calling us in the Church to cast off sloth, make us to fall on our faces and deal with our sin. We have lifted up unclean hands in worship, we're holding onto bitterness and resentment and we have not allowed Your word to stir us. Instead we've let it slip by us without heeding it.
End all this apathy, Lord, deal with Your Church. You placed our Church in this neighborhood, this community and this town for a reason; You wanted it to abound with Your measureless glory. You want the lost to know, when they walk in here that something powerful is happening. You want them to realize, "This is what I've been looking for all my life." Do not let my Church miss Your glory by disregarding the Holy Spirits prompting. We cry out "O Jesus, we don't want to miss what You are about to do." Distribute a greater measure of Yourself to my Church so we may see the evidence of Your love, Your presence and Your glory!
Amen
VSD-G 11/00


View My Guestbook
Sign My Guestbook
Sign My GuestBook