Miscellaneous Prayers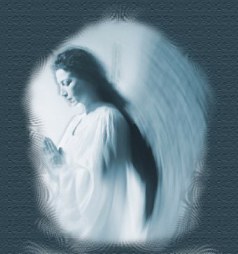 In His Hot Pursuit

O, my Father, render my heart to be sensitive, open my ears to hear, my eyes to see and give my heart understanding of Your Word. Take away all iniquity, cleanse my sins with a burning coal from Your alter and send me forth to be obedient to Your calling on my life.
Take my broken heart O God and transform it and fill me with Your glory. Take the idols of my life and destroy them so I may be utterly redirected, reformed, and transformed into Your image. I want to be a dead woman walking.
Father, I am willing to lie down and die to self so I can come close to You. All I know Lord is that I have to be with You. I'm desperate for Your presence, and nothing less will do. Here I am Lord, remake and renew me so I will be holy in Your sight.
Create in me a clean heart, O God and renew a steadfast spirit within me. Hide Thy face from my sins and blot out all my iniquities, give me a broken spirit and a contrite heart.
Father, I admit I have done my fair share of distancing and justifying in my life. I have been presumptuous toward You and have walked in independence. Lord, I would rather be broken and in Your presence than whole and apart from You. I desperately need You in every part of my life. Please forgive me for all the ways I've rejected You, by choosing to cling to my own strength and abilities.
Father, I pray that You would allow me an Isaiah experience; burning lips and a hot heart; for one coal from Your alter will cure my arrogance. Lord, forgive me for every arrogant dismissal of people or things in my worship
gatherings. I sometimes forget it's all about You, not about me. By Your grace, I will search for You in every word spoken, and every song sung. All I really want is You. Please deliver me from my adolescent arrogance.
Your Word in Psalms 34:18-19 says, You are near to the brokenhearted and save those who are crushed in spirit. Many are the afflictions of the righteous, but You will deliver me out of them all. Hallelujah!
Father use anything that drives me from the limits of my strength, endurance, abilities, and resources to draw me closer to Your heart and deeper into Your purposes.
Father, I want my human personality to completely lean on You with all my being. Father, I am willing to accept any assignment from You that pushes
me far beyond my resources, strength, abilities, and faith level. I want to be totally dependent upon You. I place my dependency on Your broad shoulders.
Lord, I am desperate for You. I offer all my brokenness to You. Open the heavens and answer my passionate call for Your presence. Lord, I need You. You are the only One who can supply what I so desperately need. I thank You for Your countless gifts and blessings, but what I want most is You.
I know You are close to me, but I want to see Your face. I want the pursuit of Your presence to become my single most magnificent obsession.
The most important obsession in my life is that I shall love You with all my heart, with all my soul, and with all my mind. I cannot do it on my own, but Your word says, "For it is God who works in me both to will and to do for His good pleasure."
Father I am willing to see my life transformed into a lifestyle of holy addiction, godly obsession, and righteous possession in my pursuit of Your holy presence. Show me Your glory, Lord. I seek Your face in my immaturity. I really don't know how to do it, but I know You are here. I am desperately hunting for You.
Lord may I find satisfaction only in the light of Your presence. I want to be with You now and again tomorrow, and forevermore. Amen
vsd-g
12/08/01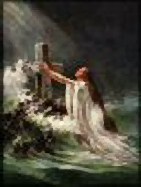 The Battle To Be Faithful

Abba Father, help me not to look on a person's face but on his heart. I look to You to give me, with my limited focus, the kind of discernment to see a person's heart, because I do not have it in myself. Give me the ability to see beyond the obvious; beyond the bad track record; beyond one's age or size or the level of intelligence; to see worth and value deep down inside a person.
Help me My Father, to be always approachable, always believable, and always authentic…and always faithful in little things. Help me to be obedient to go where You tell me to go, being in Your will at all times. Help me to stay open to Your strange, but yet simple solutions. I need Your help to be ready to do Your will even when I least expect it.
Help me to be sensitive to Your selections for my life, for I do not want to second-guess Your selections! Your selections are sovereign and sure.
I pray I will prove myself faithful in Your eyes. My calling is to be faithful in the demanding tasks whether it's my education, my marriage, my occupation; or just the daily grind of life.
Help me, my Father to die to self, so more of Christ will be in me. May His light shine within me like a beacon, to be a witness for You.
Prosper me in good health, O God even as my soul prospers. Father, I want and need the abundant life that is available to me now. Help me to open and use my gifts freely for Thy service.
My Father, help me to cultivate the gift of laughter. Laughter is a vocal expression of joy that is peculiar to man. Your Word, says laughter is one of Your gifts to the human race; help me to let it flow from within me to the outside of me, and love to grow from me, so I may spread it everywhere I go. "The joy of the Lord is my strength."
Oh, my Father, help me to hear that inward witness; help me to follow that inward witness in all area's of my life.
Father, Your Word says to put all my trust in You. When I have giants to battle, I am to trust in You and I will go down to nothing but faith, and then You will accomplish a victory where You will get the glory-Just trust You. My battle is Yours, Lord. I lean on You. I give all my weapons, all my skills, and I stand before You, trusting You.
I thank You for seeing my need to trust You and I thank You for Your love; You will not let me live another day without turning over my arms to You, my
fears, my worries, even my confusion-so that nothing becomes more significant to me than You. Praise God the battle is Yours.
Written by VSD-G 5/17/18/01



Pray for our Nation/Church
Father, I pray for my Nation and her leaders, I come against abhorring religious persecutions and I call for racial and cross-cultural reconciliation. Also Father, in the present context of fears regarding terrorism, I pray we are vigilant to protect the religious liberty rights of Muslims in America. I pray instead of persecution, we will make an effort to build relationship with Muslim by sharing with them salvation by grace through faith in Jesus Christ.
Father, I pray for the Churches of America to "be the presence of Chris" in the world and especially in our own Nation. Let us be the hands, feet, and voice of our Savior to a world in need of His healing, helping, and redeeming presence. Let us be ready to serve humankind, by humbling ourselves as His servants. Let us be a light by living a Spirit filled life; may our light shine brightest when the darkness is flooding around us in these trying times ahead.
Father, may Your Church give bread to the hungry, and love to the unloved and seemingly unloved. Let us strive to meet the needs of the needy. Lord Jesus may You shine through us as we go and tell about the cross and resurrection.
Imbue Your church with power to tell others that You love them way too much to leave them as they are. May we preach forgiveness and wholeness and tell the meaning, purpose, joy and fulfillment through Jesus Christ who died to buy our pardon. May You dispel the darkness by shinning through Your Church.
" As the Father has sent me, I am sending you."
Written by Susie
11/15/01


The Lord's Flashlight


Father, Your Words are a flashlight to light my path ahead of me, to keep me from stumbling. Your Word to me says "I will instruct You (says the Lord) and guide you along the best pathway for your life; I will advise you and watch your progress." Hallelujah! I give You praise and glory! O how long, how wide, how deep your love for me!
Lord, You are the Fathers wise plan for salvation. In You, lie hidden the mighty untapped treasures of wisdom and knowledge. It is from God the Father that I have my life through Christ Jesus-He showed me His plan of salvation and He made me acceptable to Himself by making me pure and holy by giving His Son to purchase my salvation. Thank You, Jesus!
You have called me by name, I am Yours. You tell me when I go through deep waters and great troubles; You will be there with me. When I go through rivers of difficulties, I will not drown. When I walk through the fire of oppression, I will not be burned up --the flames will not consume me! You will be my Father through all my lifetime. You spread Your wings over me; even as an eagle overspreads her young-You will not forget me! Hallelujah!
Father I pray that Your absolute rule on earth will begin in my life. I want to be a co-laborer with You, my Lord, by praying faithfully in agreement with Your desires. Your grace is sufficient for each day. I trust You daily for my every need. I make myself dependant upon You. My trust in You today cannot substitute for my trust in You tomorrow. If I walk with You closely today, I will be in the center of Your will tomorrow. Your thoughts toward me are innumerable, and they are filled with blessing, hope, peace, love and purpose. "For I know the thoughts that I think toward you, says the Lord, thoughts of peace and not of evil, to give you a future and a hope." (Jeremiah 29:11)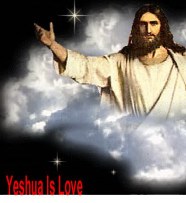 Surrender

Father, I am willing to die to everything in my life, including my rights, my virtues, and to my religion. I am willing to receive into myself a new life that I have never before experienced. I want this new life to exhibit itself in my unconscious experience. I recognize Your absolute sovereign control over me.
Father, in Jeremiah 1:5 You said, "before I formed you in the womb I knew you; before you were born I sanctified you," You had prenatal perspective on my life; You created me to serve You and to bless the world. You set me apart with the intent that I would fulfill a distinct purpose in Your great plan. "…I have put My Words into your mouth…I am ready to perform My Word." (v 9,12) Your Word says You not only called me but You have filled me with Your Holy Spirit so that Your plan for me is guaranteed before I even start!
You tell me I am a precious treasure uniquely created to be an instrument of blessing in Your service. I thank you that Your love for me is assured, my purpose has been established and the power to attain the goal is promised.
"Lord …grant to Your servant that with all boldness that I may speak Your Word." Father, allow me to speak Your Word with power so people can be set free. Father there are many who are bound by sin, confused by meaningless lives; they are hopeless and unloved and they cry out for someone to help them. O Father, let me boldly proclaim Jesus and demonstrate His all all-powerful and all-loving concern for them.
Father, reveal Your presence in my life. Let Your glory fill this temple. Father, as I sit in my prayer closet, reveal Your presence to me. Let the weight of Your glory fall upon me. "When Solomon had finished praying, fire came down from heaven and consumed the burnt offering and the sacrifices; and the glory of the Lord filed the Temple." ( 2 Chronicles 7:1)
Father, Jesus says we are to love our enemy's and to pray for those who…persecute us. I realize that this command is a matter of our will and not primarily of our emotions. It is not the same as natural affection because it is not natural to love those who hate and harm us. It is only through Your supernatural grace can we love our enemies. As a Christian our standards must be higher than the worlds.
Jesus said, we must return good for evil so that we may be sons of the Father in heaven. You were not saying that this was the way to become sons of God; rather, it is how we show that we are Your children. Since You show no partiality to either the evil or the good so we should deal graciously and fairly with all. "Therefore you shall be perfect as Your Father in heaven is perfect." (Matthew 5:48) The way to be perfect means we are to love those who hate us, to pray for those who persecute us; and to show kindness to both friend and foe.
Written by Susie
9//2001

Pursuing Your Presence

Abba Father, I am willing for You to change my nature, let Your recreating forces begin in me now. Get me into a right relationship with You and with others.
Father, I want to soar into new heights with Thee. Help me to follow the example of an eagle; to find the updraft, to spread my wings and stay there until I enter into Your presence. Help me my Father to wait upon Thee and stay in Your presence.
Father, I want to sit at Christ's feet until I learn the secret of His tears, and behold the sins and sorrows of city and countryside, and weep over them also.
Father, I will pursue You until Your presence is powerfully real in my life. I will settle for nothing less than a vibrant intimate relationship with You. I seek Your face, O God. I hunger and thirst for Your righteousness. I run to You, Father, for You promise in James 4:8 that if we draw near to You, You will draw near to me. And in Matthew 7:7, You guarantee me that If I seek Christ, I will find Him. My desire is to experience You to the fullest.
Father, lead me to pray for things that align with Your purposes. Father, help me see beyond the obvious needs of others to the things You want to accomplish in my life. Help and encourage me to help carry the load for others.
Father, pride is my relentless enemy; please Father God help me not to succumb to its influence. Do not let pride keep me from asking for forgiveness, or reconcile a broken relationship. Do not let pride impede my serving others. I pray for humility, keep me obedient and humble. I want to be God honoring and pleasing to You~ I want to hear well done my daughter.
Abba Father, fill me with Your Spirit of Wisdom so that through the decisions I make I can live my life effectively for You. Enable me to see through Satan's deceptions. May the Holy Spirit guide me through the temptations that confront me.
Father, I pray I will be sensitive to Your voice, so I can give strength, and encouragement to those who are grieving or just going through struggles. Help me not to be self-centered, but God centered, sensitive to people around me. Help me to give wise counsel and may those whom You send to me be set free, comforted and strengthened by the words You put into my mouth. In Jesus name I pray….
God Speaks: Oh that you would always have such a heart for Me, wanting to obey my commandments. Then all would go well with you in the future, and with your children throughout all generations.
Child, dedicate yourself to Me, above all else guard your affections for they influence everything in your life. Work hard and cheerfully at all you do. The entire world shall know that I, the Lord, am your Savior and Redeemer, the Mighty One of Israel.
Fear not child, for I am with you; I am your Father and I will strengthen you, I will help you; I will uphold you with My victorious right hand.
I delight in you My child, I delight in each step you take and if you fall it isn't fatal for I am with you holding you with My hands. I direct your steps.
I will lead you to the Spring's of the Water of Life. I will bless You from My own table and let you drink from the rivers of delight. I will satisfy you with My bounty.
Be strong! Be courageous! Be not afraid for "I" your God will be with you. I will never fail you nor forsake you. I will go before you and will be with you. Banish fear and doubt! Trust Me completely, don't ever trust your self. In everything you do, put Me first and I will direct you and crown your efforts with success.
I am your Helper and do not be afraid of anything that mere man can do to you-I am the Lord who empowers you-- I am the One who maps your life and plans your course.
Live in such a way child that you will never make your brothers stumble by letting them see you doing something they think is wrong. Share each others troubles and problems and obey My commands. My Word is a flashlight to light the path ahead of you, to keep you from stumbling.
Remember everyone who trusts in Me is free from all guilt and declared righteous. I am like a blazing fire refining precious metal and I can bleach the dirtiest garments!
Someday soon You are going to see Me in my completeness, face to face; and I will take your dying body and change it into a glorious body like My own to be with Me forever. Until then My child, be freely satisfied in doing my will.
Shalom, the Father…..
Written by VSD_G 7/7/01

**************************************************************************
And Jabez called on the God of Israel saying,
"Oh, that You would bless me indeed, and enlarge
my territory, that your would be with me, and that you would keep me from evil, that I may not cause pain.
So God granted him what he requested. (1 Chronicles 4:9-10)
Jabez Prayer
Father God one of my desires is for You to work through me in such a way that I will know beyond doubt that You did it. I want a life that is God honoring, nothing but Your fullest blessing will do-I want to hear "well done" when I stand before You.
Father I want and need the currents of Your grace and power to carry me day to day. I want Your great plan to surround me and sweep me forward into the profoundly important and satisfying life You have waiting for me.
Oh that You would bless me indeed! I'm crying out, O God for the wonderful, unlimited goodness that only You have the power to know about or give to me. "The Lord's blessing is our greatest wealth; all our works adds nothing to it". (Proverbs 10:22) I throw myself entirely into the rivers of Your will and power and purpose for my life. I want to be wholly immersed in what You are trying to do in me,through me, and around me for Your glory. I want to move in Your direction praying for exactly what You desire me to pray.
Oh that You would enlarge my territory. Enlarge my life O God so I can make a greater impact for You. I pray for more influence, more responsibility and more opportunity to make a mark for You.
Everything You have put under my care, O Lord-take it and enlarge it. Help me to touch lives through the ministry You have given to me for Your glory. Let me do more for You! Help me to reach people with Your gospel--I am willing, use my weakness and supply me with Your supernatural power to do Your will in my life.
O Father, keep Your hand upon me as I surrender my needs to You. I can't do anything on my own; it's too big for me. I need your power and presence in my life "The `hand of the Lord' was with them and a great number believed and turned to the Lord." (Acts 11:21) Fill me to overflowing with Thy Holy Spirit to speak boldly, filling me with Your miraculous power to spread Your gospel and to bring about change in my own church.
Oh, that You would keep me from evil. Protect me from Satan's proving ability to make me come in second. Keep my family and I, from the unwelcome barbs-distortions, oppression, and opposition of the evil one. Oh God, I am incapable in my own flesh of coming against the wiles of the devil, so I trust myself upon Thee, saying Father, lead me not into temptation or bring me not into temptation. Keep a hedge around me that Satan cannot break through. God, bring me to the place that my eyes are upon Thee, and that I shall walk in the Light----that You shall be my path of righteousness; that for Your name's sake I will constantly yield to Your Person. O God, I know my weakness; I know that I am tempted in all things, but a way has been made-a way of escape and I speak His name ---JESUS!
Oh God, deliver me from the temptation that is given me by circumstances and by the wiles of Satan. I cannot fight it; I cannot even see him, for about me are persons without bodies. You must be my deliverance from Satan.
Protect me, Father by Your power. I want to be a living sacrifice; to be crucified to self, keep me from the powerful pull of what feels right to me, but is wrong. Because you are the true source of all that is really life, direct my steps away from all that are not of You.
I thank You my Father, I praise Your Holy Name. You are my Lord, my Master, my Sovereign, and my Majesty. You are all in all; You are all that You want to be and I agree with that. Praise Your glorious, wonderful, precious name. Work out Your plan for my life; I will agree with it, whatever Your desire is do it.
Written by VSD-G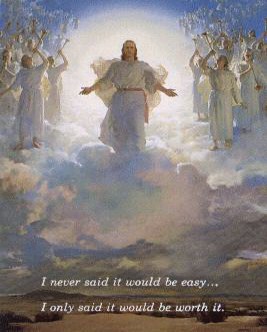 The Lord of the Helm

Thou art the Lord who slept in the stern of the boat in all Your humanity, but then You spoke and calmed the sea in all Your deity. You demonstrated Your power over nature, as Your previous miracles showed power over disease and demons. You are the Lord who encourages me to turn to You in all the storms of life, knowing that, my boat can never sink when You are at the helm. Praise to Your Holy name.
You are the God-man who healed the woman with an issue of blood. She touched the border of Your garment and immediately she was healed. You gave her a public blessing for acknowledging You as her Savior. You flooded her soul with full assurance of faith and salvation.
You raised Jairus' daughter from the dead. You have the power over demons, disease and death -freely God but yet fully man.
You are the God-man who fed the five thousand. You had compassion for the people. They were wondering around without a spiritual guide, hungry and defenseless. You began to teach them and as the day wore on You realized they had nothing to eat. You took five loaves and two fish and fed five thousand and had leftovers. This pictures how You would give Yourself to be the bread of life for a starving world. Your body would be broken so others might have eternal life.
We are to never doubt Your power to supply our needs. If You were able to feed five thousand with five loaves and two fish, You certainly can provide for Your trusting servant under any circumstance. You blessed and broke the loves and fish, for unblessed by You they would never have availed. Unbroken, they would have been utterly insufficient. The reason I am not more freely given to men is that I am not properly broken. O, break me Lord so I can freely give of myself to Thee and to Yours. Your plan for us is to feed Your sheep!
The fragments that were left demonstrate that You are a bountiful giver. Praise to Your holy name.
You are the God-man who walks on the sea. You not only provide us sustenance, but for our safety as well. As You were praying on the mountain, You saw Your disciples rowing hard against a contrary wind. You went to their assistance, walking on the sea. As you spoke reassurance to them and boarded the boat, the wind ceased immediately. Even today, Father, we see Your miracles and yet we doubt. Nothing is impossible with You. We should never be surprised when You miraculously heal a loved one or friend. Our lack of faith
produces a hardened heart and dullness of spiritual perception. Help our unbelief, my Father.
We the Church should see this miracle as a picture of this present age and its close. Jesus on the mountain represents Christ in His present ministry in heaven, interceding for us, His people. His disciples represent us, buffeted by the storms and trials of life. You will soon return for Your own, to deliver us safely to the heavenly shore.
You are the God-man who healed the people of Gennesaret. Wherever You went, people carried needy cases to You on mats. Market places became improvised hospitals. They wanted only to get close enough to touch the hem of Your garment. And all who touched You were made well. That's true for today, if we would only have faith enough to touch the hem of Your garment, we would be healed, physically, mentally and spiritually.
You are the God-man who healed the Gentile woman because of her faith. You tested her faith and she was faithful. As a Gentile, she had no claim on You or Your benefits and she acknowledge that fact. Her faith was remarkable and You rewarded her instantly by healing her daughter.
You are the God-man who healed the deaf-mute. This pictured a sinner deaf to Your voice and therefore unable to speak to others about You. You took the man aside privately and put Your fingers in his ears, and You spat and touched his tongue, thus by a sort of sign language, telling the man that You were about to open his ears and unloose his tongue. You next looked up to heaven indicating Your power came from the Father. Your sigh, expressed Your grief over the suffering, which sin had brought on mankind. Then, You said, "Ephphatha" be opened! The man obtained normal hearing and speech immediately. You make both the deaf to hear and the mute to speak.
You are the God-man who healed the blind man at Bethsaida. This is the only healing in Your Scriptures that took place in stages!
You are the God-man who was transfigured on the Mount of Transfiguration. You allowed Peter, James and John to see Your Kingdom in power. You were transfigured--a dazzling splendor radiated from Your person-even Your clothes were shinning whiter than any bleach could make them. This represents that during Your first advent, Your glory was veiled. You came in humiliation, a Man of Sorrows, and acquainted with grief. But! You will return in glory. You will visibly be the King of kings and Lord of lords.
Elijah and Moses represent the O.T. saints and the law; saints who had died, and those who had been translated. You were the central Person-You must have pre-eminence. You are the glory of Emmanuel's land. The cloud was the shekinah glory cloud, which stayed in the Holy of Holies in the Tabernacle Temple in O.T. times; the visible expression of Your presence. The voice was Your Father's voice, acknowledging You as Christ, His Beloved Son.
When the cloud was lifted, Your disciples saw no one, but You. It pictured the unique glorious and pre-eminent place You would have when the kingdom comes in power, and what You would have in the heart of Your followers.
You are the God-man who healed the demon-possessed boy. A father came to You and asked You to heal his son who was possessed with a mute-spirit. The demon dashed the child to the ground and made him grind his teeth and foam at the mouth. The disciples were unable to set him free so the man came to You. With a heart-rending cry, from years of desperation, the father asked You to do something, if You could. You told him that it was not a question of Your ability to heal, but of the fathers' ability to believe. Faith in You is always rewarded. No case is too difficult for You. The father, replied, "Lord, I believe; help my unbelief!" Yet even today we want to believe, yet find ourselves filled with doubt. We have this inward, unreasonable contradiction that we seem to fight it in vain. You ordered the unclean spirit to leave the child.
You are the God-man who healed blind Bartimaeus. Bartimaeus recognized and addressed You as Lord and as the Son of David. It's ironical that the nation of Israel was blind to Your presence as their Messiah, but yet a blind Jew had true spiritual insight!
You are the God-man who willingly gave up Deity of heaven to come to earth as a lowly man of dust to become a scapegoat on the Cross of Calvary, to die for our sins, a man who knew no sin.
You are the God-man who made a new covenant. You instituted what we now call the Lord's Supper or Communion. Its meaning is beautiful beyond words; You took the bread; broke it; meaning You took humanity upon Your self as You were about to be broken for us on the Cross. You gave Yourself for us. The bread signified Your body given, the cup of wine, represents Your blood, that would be shed.
By Your blood, You ratified the New Covenant. For You, there would be no more festive joy until Your return to earth to set up Your kingdom.
You are the God-man who suffered the Agony in the Garden of Gethsemane. You prostrated Your self on the ground and prayed to the Father, that if it were possible, the hour might pass from You. "Abba Father, all things are possible for You; take this cup away from Me; nevertheless, not what I will, but what You will." We noticed that You addressed God as Your beloved Father, whom all things are possible. You, my Father could find no other righteous basis upon which You could save ungodly sinners. The silence in heaven indicated that there was no other way. Your Holy Son must bleed so that sinners might be freed from sin.
You are the God-man who endured hell, pain, ridicule, mans sins and the worst pain of all, separation from the Father. God the Father could not look upon sin so He turned His back on You. You, the Son who knew no sin, took upon Yourself the sins of the whole world so that we sinners could have everlasting life with You in heaven. God forsook You, because of His holiness, He disassociated Himself from sin. You identified Yourself with our sins and were paying the penalty in full.
You breathed Your last-but not until You asked the Father to not hold this against us-for we know not what we did! It is finished! You gave up Your Spirit unto the Father.
You were buried in a borrowed grave, wrapped in linen, and put in a new tomb as prophesied in the O.T. The door was sealed with a coin shaped stone.
But love leaps over mountains of difficulties to reach objects of its affection. Three days later early on a Sunday morning a group of women found Your tomb empty! You were alive! Raised from the dead! Hallelujah! Upon entering Your tomb, the women saw an angel who quickly dispelled their fears with the announcement that You had risen! The tomb was empty! The Angel commissioned them to go tell Your disciples and Peter that You would meet them in Galilee.
Forty days after Your resurrection, You were received up into heaven and are seated at the right hand of the Father, the place of honor, and of power.
You entrusted us with the Great Commission-Our task is to reach every person with the gospel. The promise signs being fulfilled. Mark 16:15-18 " And He said to them, "go into all the world and preach the gospel to every creature. He who believes and is baptized will be saved; but he who does not believe will be condemned. And these signs shall follow those who believe; In my name they will cast out demons; they will speak with new tongues; they will take serpents and if they drink anything deadly it will by no means hurt them; they will lay hands on the sick and they will recover." After You spoke those words, You were received up to heaven and sat down at the right hand of the Father. You are forever interceding in prayer for me and for Your people.
You also left instructions for Your disciples and followers to not depart from Jerusalem but to wait for the Promise of the Father, which He said, You have heard from Me; for John truly baptized with water, but You shall be baptized with the Holy Spirit of promise. (Luke 24:29-John 14-16, 17, 26; 15:26)Acts 1 "But you shall receive power when the Holy Spirit had come upon You and You shall be witnesses to me in Jerusalem and in all Judea and Samaria, and to the ends of the earth." (Acts 2:1-4-Luke 24:49-24:48)
When the Day of Pentecost had freely come, they were all with one accord in one place. And suddenly there came a sound from heaven, as of a rushing might wind and filled the whole house where they were sitting. Then there appeared to them divided tongues, as of fire and one sat upon each of them; and they were filled with the Holy Spirit and began to speak in other tongues as the Spirit gave them utterance." Acts 2:1-4
You as wholly God sent Your Holy Spirit to indwell every believer to be empowered to do Your will in all things. We are sealed with Your Spirit when we ask You into our hearts, to be our Savior, Master and Lord. Then we were commanded to be filled daily. Confess our sins; repent asking the Holy Spirit to be our Guide; our teacher; our friend. Surrender Spirit, Soul and Body to His authority. He will empower us to walk in Your will; empower us to pray and when we do not know how to pray, He will pray for us in words that we cannot understand.
Written by VSD_G 5/19/01
Believer's Bible Commentary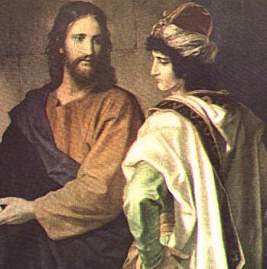 Potter's Hand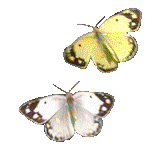 "Arise and go down to the potters house, and there I will cause you to hear My words." Then I went down to the potter's house and there he was making something at the wheel. And the vessel that he made of clay was marred in the hand of the potter; so he made it again into another vessel, as it seemed good to the potter to make. Then the word of the LORD came to me, saying…"Look, as the clay is in the potter's hand, so are you in My hand." --Jeremiah 18:2-6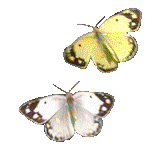 Abba Father, as I was reading Your word in Jeremiah that scripture jumped out at me. You confirmed that I am in Your hands: You are remaking me into Your image, but the process requires a breaking and a rebuilding so that the flaws can be removed. Not only am I to remain steadfast, but I'm to be joyful that You are at work in my life. Hallelujah! I give You praise and glory. I am who I am because You have made me who I am. I am Your workmanship. You are with me every step of the way as I follow Your leading. You will bring about a complete resolution of my needs. He who began a good work in me will complete it until the day of Jesus Christ." -Philippians 1:6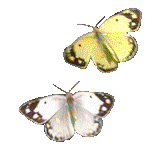 I can and will rejoice over the fact that You provide a way out of troubles and Your presence will enable me to pursue the way out until all my needs have been met. You are the God who provides a way out for me when I have a need and You walk me through those needs to Your full provision of blessings.
Your word in Psalms 37:4 gives me the most precious sweet promises of my desires. "Delight your self in the LORD, and He shall give you the desires of your heart." My desire O God, is an intimate relationship with You, Your Son and the Holy Spirit. In experiencing such a relationship, many material and physical things no longer are important. My joy is the fulfillment, completeness, and satisfying relationship with You.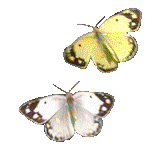 The most important thing to me is the relationship we have been building together by our sweet talks and by reading Your Word. Nothing else matters when I experience the sweet intimacy of our times together. I rejoice in You, O God. You are my God forever more! No times are more fulfilling, satisfying, or joyful than the times I spend basking in Your presence. I do not want anything that might inhibit, hinder, stall, or interfere with our relationship. I only want what is pleasing to You and only what You want me to have. I want the ultimate fellowship of knowing You. Communicating with You-- being able to pour out my heart to You and hearing Your desires, Your plans, and Your purposes for my life. Loving You with all my heart and receiving an awareness of Your vast love for me.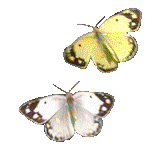 Knowing You is knowing Your peace within my heart, being able to praise You and being filled with Your joy. "My God" That is truly what it means to me, fellowship with You entitles me to call You Abba Father.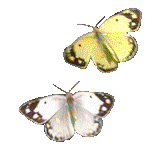 Lord, I am assured of Your provisions and of Your presence to meet my inner most needs. You've given me a deep and abiding inner peace and calmness. You've given me strength-great courage and fortitude to endure all things. You have given me fulfillment-a full satisfying feeling of supply related to my purpose on this earth. "My God shall supply all your needs according to His riches in glory by Christ Jesus." You are my assurance and my contentment, O Lord! True contentment lies not in having but in knowing-- of knowing that I am accepted, loved, forgiven, and valued in spite of what I may or may not have in my hand or what may be surrounding me. True contentment is rooted in Your love, and in an intimate relationship with You and in You alone.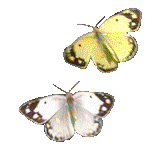 You are my strength to face all circumstances of life. You make me strong as You impart Your strength to me and as I receive Your strength I am made strong. I have all and abound. I am truly satisfied as You meet all my needs. I thank You, Lord for strength, and for supplying all my needs according to Your riches in glory. I thank You for the social, emotional, and spiritual needs that You provide--- Your friendship is priceless! Father, I thank You for Your gifts, Your friendship, and Your encouragement that my life has a purpose and meaning. Getting to know You Lord brings me increasing delight.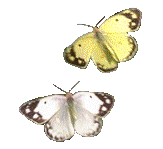 As I draw closer to You Lord I become aware of how You are so keenly aware of my needs, especially when I am in a storm or just emerged from a storm, or about to enter a storm. You are the only one capable of truly calming a natural or emotional storm in my life. In learning to deal with life's storms, I have learned to trust You to provide me with the answers. You are ever present with me in my storm.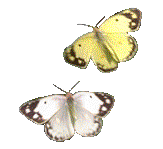 God speaks: Sweet child, you are the righteousness of My Son and when You rejoice in My Son, I will meet you at the point of your needs and will see you through to the finish line. A rejoicing heart is not a heavy heart; it is one full of singing. It is "I" who gives you a new song to sing in your "midnight hour".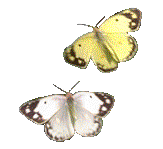 Child, if you are thirsty come to Me and drink, for if you believe on me, from your innermost being, will flow springs and rivers of living water. I will give you righteousness, peace and joy. Do not let the stones of worry, self-pity, depression stop up your well, because, when your soul is full of these stones, it hinders the flow of My Spirit within you. Let me unstop your well. Let joy flow! Let peace flow!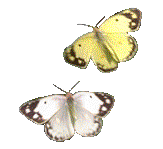 Child the other things Satan uses to stop up your well is the dirt of judgment, hatred, bitterness, resentment or unforgiveness--the dirt of jealously and competition. All of these things will definitely grieve the Holy Spirit. They will hinder the flow of righteousness, peace and joy. Your own effort to live a righteous life will fail miserably. Only My promises are true, and they will bring joy and laughter. Rejoice in Me always, and again I say rejoice! When the devil launches war against you, retaliate with joy and laughter in Me!
Shalom, sweet child, remember that the Father, Son and Holy Spirit loves you.
Written by VSD-G
1/00
My Who's and My Do's

Father, I desperately needed to change and I wanted to. I was trying but nothing was working. I felt condemned all the time, how could You ever use me?
I was looking at what was wrong with me when I should have been developing a relationship with You. When I did spend time with You Lord, I spent most of it telling You how terrible I was and how sorry I was for being so terrible. Finally I saw it! In Romans 8:1 I received a revelation concerning righteousness that comes through Your Son, Jesus Christ. "Therefore there is now no condemnation for those who are in Christ Jesus…" You revealed to me that if I walk after the Spirit instead of the flesh, there will be no condemnation. There is a "fleshy way" of handling things, and a "Spiritual way". Once I realized forgiveness was a free gift I became free to do good things because of Your overwhelming love and mercy for me, because my heart is so full of love for My Lord it will overflow in good works.
I thank You that Your Word in Galatians taught me the right way to approach You. As far as I can see in Your Word, it is through faith in what Your Son has done for me and not in what I can do. Father, I will put my dependence on who I am in Christ Jesus rather on what I do for Him, my "who" will fix my "do".
You are changing me from one degree of glory to another, not only in my personality but in my circumstances as well. I may not be as far as I would like to be Lord, but praise to Your glorious name I am on the right path. I thank you I belong to Your household and am being transformed by You day by day.
Help me Lord to live by Your Word and not by feelings. Your Word tells me that as long as I believed, You are working in Me! "…the Word of God…is effectually at work in you who believe…" (1 Thess. 2:13)
Thank You Lord for stepping into my life giving me Your righteousness. Because I believe in You I am justified. You justify me by the instrument of Your grace, and Your unmerited favor.
Father, I pray that Your love in me will well up from inside of me to overflowing, not just to Christian brothers but to everyone I have contact with. I pray that when My Savior returns, He will find me blameless before men and Holy before You.
Father I thank You that You accept me with all my flaws that You give me space and freedom to be who I am. This doesn't mean I do not need to change, but You do not make demands so strong that I cannot comply. I thank You that You accept me for who I am and not because of what I do or do not do. You correct me when I need it but You do not reject me when I displease you. I thank You and bless Your Holy name!
Abba Father, I am an empty, thirsty vessel, I ask You to pour out Your blessing upon me. Your Word tells me to freely receive all You have for me to receive. I come boldly, fearlessly and confidently to Your throne of grace to receive Your unmerited favor to, receive Your mercy for all my failures and to find grace to help me just when I need it.
" But to as many as did receive and welcome Him, He gave the authority to become the children of God, is (to those who believe in adhere to,) trust in His name." (John 1:12) Father Your scriptures give us the principles of receiving rather than getting.
To get is to obtain by struggling on our own efforts, while to receive is to become receptacle and simply take in what You have promised me in Your word. "But you shall receive power (ability, efficiency, might) when the Holy Spirit has come upon you and you shall be My witness in Jerusalem and all Judea and Samaria and to the ends of the earth." (Acts 1:8) "As you therefore received Christ Jesus the Lord, walk in union with and conformity to Him." (Colossians 2:6) "…Freely you have received, freely give." (Matthew 10:8)
Father, I thank You that Your Word has taught me to receive. I come asking and I receive from You, my joy is full because I have truly and freely received Your love, Your mercy and Your grace. I have received healing and great peace of mind. Your blessing of grace is the power to help me in areas of which I can not help myself.
When I tried to change situations that came my way and on my own I failed, but when I finally began to trust You and let You have Your way and in Your timing, Your grace entered and I found rest. Father I admit my weakness and total inability to truly succeed without Your help. "But grow in grace and recognition and knowledge and understanding of our Lord and Savior Jesus Christ. To Him be glory, honor, majesty and splendor both now and to the day of eternity. Amen (so be it!) 2 Peter 3:18)
Father I thank You that the more I learn to trust You the stronger I become spiritually. Father I am growing in Your grace by putting to practice my faith in You, by receiving Your grace in situations that are difficult or impossible for me to do. I give You praise and glory!
Sweet Child, come back to Me. Live by the principles of love and justice and always expect much from Me.
I am at work within you, helping you to want to obey Me and then helping you to do what I want. I will produce in you all the power of My Son.
Trust in me Child, and I will always deliver you from all evil and bring you into My heavenly kingdom.
Child, you have been given freedom: not freedom to do wrong, but freedom to love and serve each other. So stir up good, peace and joy from My Holy Spirit.
Child just as you trusted My Son to save you, trust Him, too, for each day's problems; live in vital union with Him. Child let your light shine for all to see! For the glory of My Son is streaming from you. Let your roots grow down deep into Him and continue to draw nourishment for Him.
The Spirit of the Lord will rest upon you and He (My Spirit) will empower you for My work characterized by wisdom, understanding, counsel, power and knowledge of Me.
Fear Me child, and respond to Me in awe, trust, obedience and worship not just Me but all three Persons of the Trinity.
Do as Christ Jesus My Son, to constantly seek what "I" the Father wants you to do, not what the world wants you to do. I am with you always, child and I love you dearly as My Son loves you and died for you. Shalom! Be at peace child,
Written By Susie
11/ 23,24,25,26,99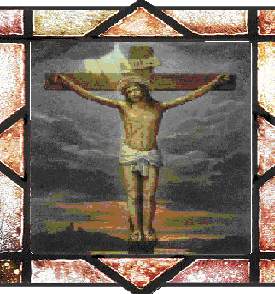 A Journey into God's Heart
I cry out to You Lord God to change me, dig deep into me--show me where I've failed and gone astray. Expose my pride, anger, stubbornness and sin. Help me to lay it down. Help me to stop building cases, pointing fingers and justifying myself.
Try me Lord--see if there is any wicked way in me. Show me where I'm living contrary to Your word. I want to be delivered from everything that's unlike You. Away, with all my pride. Away, with all my ambitions; my selfish intellect; my reasoning. I know I can't think my way out of any situations without You. Holy Spirit, I need Your power and wisdom. I lay down my every hope of solving things my way. O Lord, I do such dumb things. I make such awful mistakes, get myself into terrible messes. Please Lord--clear them all up for me. I can't do it. Only You can.
Forgive me for what I have done and for what I have left undone. I trust You to be my Savior, my Deliverer, my Hope and my Perfection. You are, and You always will be! Lord I need You. Without You, I have no life, no wholeness, no meaning. You are everything I need. "We do not have a High Priest who cannot sympathize with our weaknesses, but was in all points tempted as we are, yet without sin." (Hebrews 4:15)
Father, show me the true meaning of my existence, what am I to accomplish and how do I manage to have fun on the way.
Father, I thank You that I am loved. I am free. I am a new creation. My sins are forgiven. I am cleansed. It doesn't matter what others think--I have met Jesus, and He has given me new life. I know I am fully and completely loved. I have tasted the living water. And I no longer thirst. You have propelled me onto a new path….a new journey…a new direction. I have left the City of Destruction, and on my way to Mount Zion. Hallelujah! My journey in with You, Lord Jesus and Your Word says You will never leave me nor forsake me. Even though I may experience trials and tribulations, I will not face them alone because my destination is now in Your very hands. I now live to journey to Your heart. Lord Jesus, I choose to accept Your plan for my life, to say 'no to self" and allow You to be in control of my life.
Lord Jesus, I give You my absolute faith and trust as I surrender and follow Your divine way, I know in my heart that You will lead me to the experience that enhances my own personal growth. In sweet surrender, I open the way to Your wonder-working power. You, Lord are the center of calm and peace within even during the most chaotic of times.
God speaks to my heart: Sweet child, I freely give Living Water; stoop down and drink and live---come live with Me for all eternity--experience freedom from the power of sin. Experience the joy of fellowship with Me and rely on My strength.
Sweet child, I graciously offer to take your life, protect you, strengthen you, and comfort you on your journey to My heart. When you relinquish your life to me it leads to freedom, security and the real you.
Sweet child, I have sent My Son as a light to the Gentiles so that salvation from Him would extend to the people to the ends of the earth. He bore the judgment that your sins required. He was pierced…crushed…on your behalf and as a result, those who believe on Him will have inner peace rather than inner anguish or grief and you are healed spiritually. My Son's death satisfied My wrath against sin and allows Me to "overlook the sins of the nation and others who believe, because they have been paid by My Son's substitutionary death on the cross.
My Son willingly died for you and others transgressions even though He was righteous. My Son had to die in order to satisfy My righteous demands. Your sins have been justified by My Son's blood and those who believe will inherit eternal life and reign with Him on high. He will give you lasting peace and safety to those who trust in Him. Salvation is My free gift to those who love and put their faith in My Son. All you have to do is call upon My Son and turn from your wicked ways and thoughts; you will then receive mercy and pardon. Oh, sweet child, come to Me, put Your life in the hands of My Son, let Him give you peace and joy.
Child, who ever drinks of My blessings and mercies, will never thirst again. My benefits will fill your heart and overflow as a well; they are like a bubbling fountain, constantly overflowing, not only in this life but also in eternity.
Child My Son is the Root and Offspring of David, the Bright and Morning Star. And He says Come! Let Him who's heart says, "Come," And let them who thirst come. Whomever desires let him take the water of life freely. Surely I am coming quickly--He is the Alpha and Omega, the Beginning and the End, the First and the Last." O come sweet children to the Lamb of God, My Son, the Eternal One whose blood was shed for you. We are calling you; do you not hear? Come, come--We love you. Just as you are come to My Son. He will set you free. And whom the Son sets free is free indeed.
Child I delight in you, My Son created you with a capacity to have fun, with the ability to smile, to laugh and a desire to kick up your heals and frolic a bit. My Son created this world for You to enjoy, and to enjoy it with Me.
Child walk in faith and allow Me to choose the way for you and then trust Me with whatever lies ahead. Shalom. Be at peace daughter, Your Father.
Written by Susie

12/30/99


A Broken and Contrite Heart

Have mercy O God, I ask for Your mercy. I deserve to be punished for I have sinned against You. But, You are a God of loving-kindness and on that basis I ask that you not treat me the way I deserve. What I desire is impossible for me Lord, You must do it. And the work must be done on the inside of me. Wash me through and through from every instance where I have departed from Your straight line, and cleanse me from the frightful way in which I have missed the mark.

O God, I publicly acknowledge that I have broken Your laws. The quilt of my sin haunts me day and night and I cannot stand it any longer. I see clearly that it was against You and You alone that I sinned. God, forgive me for my sins; Your will has been flaunted; Your name has been dishonored. I take sides with You against myself.
When I sin, I lose my song, my peace, and joy. Purge me with hyssop and I shall be clean; wash me and I shall be whiter than snow. Let me hear the music of rejoicing once again. Heal those fractures so that I may sing a new song to You.
Oh, my God, I beg You to turn away Your face from looking on my sins in judgment and punishment. Blot out the last vestige of my enormous iniquities. Don't give up on me Lord, or banish me from Your presence. I can't stand the thought of being away from You, or grieving Your Holy Spirit. Father, I want Your Spirit to make me willing to obey You and to please You in all things. Then I will be maintained in paths of righteousness. My lips have been sealed by my sin. Open them by Your forgiveness to singing and speaking Your praise.
I come to You with a broken heart as that is the sacrifice You require. You will not despise this shattered and contrite heart that I bring to You. Create in me a clean heart and mind. I know that if the fountain is clean, the streams flowing from it will be clean as well.
Yes, Lord, renew my entire inner self so it will be steadfast in guarding against future outbreaks of sin. I want to see everything entirely new within me. To receive a pure heart Lord, will be like You at the core of my being. I don't want to be like Jell-O, I want to be a rock. Instead of going up and down in my walk with You, I yearn for Your grace to do the same work in me as You did in David's life. "Give me a steadfast Spirit, O Lord." "The sacrifices of God are a broken spirit; a broken and contrite heart O God, You will not despise." (Psalms 51:7)
When I walk in fellowship with You, confessing, and forsaking my sins, then You shall be pleased with my sacrifice of righteousness. Offerings that speak of complete dedication to Your self, will gladden Your heart. I offer praise and glory to my King, who forgives my sins and pardons my iniquities.
Hallelujah! I give You praise and glory! Thank You Father, for forgiving me.
Written by VSD-G

5/27/00
Send to a friend

View My Guestbook
Sign My Guestbook
Sign my Guestbook