Tidbits of Revelation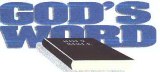 I Woo You, Come To Me!
"Why, O Lord, do you stand far off? Why do you hide Yourself in times of trouble"? Psalms 10:1
Father, these are the same question that are asked today, we are not different than King David. I too have cried out; "Where are You, Lord, why are You not near; why do You not reveal Yourself and heal me, or answer my questions".
As I reflected over my question, God spoke to me: "Do not be afraid, for I have come in order to test you, and in order that the fear of Me may remain with you, so that you may not sin. (Exodus 20:20)
Return and repent and I will no longer look upon you in my anger, declares the Lord; I will no longer be angry forever-Only acknowledge your iniquity; that you have transgressed against Me, the Lord Your God. You have not obeyed My voice-return-then I will give you shepherds after My own heart, who will feed you on knowledge and understanding.
I am going to send My messenger and he will clear the way before Me. My messenger will be like a refiner's fire and like a fullers' soap and he will sit as a smelter and purifier of silver and he will purify you and refine you like gold and silver in righteousness. You will then be pleasing to Me as in the days of old and in the former years. I will draw near to you, for I the Lord do not change -return to Me and I will return to you, says the Lord.
I will rebuke the devourer for you so that he will not destroy the fruits I have instilled in you. You shall be blessed, for you are a delight to Me. Fear Me and esteem My Name, for if you fear My Name the brightness of righteousness will rise up with healing in its wings; and you will go forth and skip about like a calf from its stall.
Child, have faith, I will quicken My Word, I will show you clearly what My will is in your situation. And once you understand My will, you will then be able to walk in faith. I will teach you experiencially of My faithfulness. I will allow impossible situations to come upon you, then I am going to meet your need and demonstrate My faithfulness and My ability to provide for your needs.
I Am going to lift back a cover of my veil over your eyes and of your understanding and you will get a glimpse of my glory; I will give you a glimpse of My power - I will teach you to know Me and to walk in My ways. I will allow you to experience Me and your faith will then not be limited to head knowledge. You will know deep down in your heart that I am faithful and dependable.
I will rise you up to understand My intent and understand My will and I will work through you in great power. Have faith, my child.
My will has been incorporated into you - the things I have been putting into your heart are the things I want you to do. I have been cleaning you out. Do not trust your own flesh but walk in that which I have been creating. Do not hesitate to come to Me when you have difficultly with decisions.
I am the way and I will teach you what is needed when you come to Me. If you will allow Me to walk more fully in you, then you will have the desire of your heart.
Sit still the next time you come to Me and I will show you what it is you have been crying out for. I desire to show you Who I Am in My fullness. Trust is what I ask of you today. Trust in Me the Creator of all things and ruler of all the darkness that tries to resemble Me.
Fear not child, you are called and anointed to walk upon all doubt that has a place in this world because of man.
I come to you this day and say, Come -You have been given the authority to tread upon scorpions. I woo you! Come to Me!
Shalom, Sweet Child.
7/13/02 This word was given to me by the Holy Spirit who told me to read Exodus 20:20, Jeremiah and Romans 11 and more. He put these words into my Spirit to be shared by all who reads them. Yes, He was speaking to me, but He impressed upon me that many needed to hear this message. So therefore I am being obedient. Susie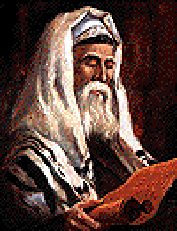 Bible Study of Isaiah 58
Isaiah the prophet is proclaiming loudly the transgressions of Judah -the people seem to take real pleasure in going through the rituals of acting as an obedient nation when in truth they were just going through the motions. There were not sincere in their worship, just like the Church of today and of our Nation.
God is accusing Judah (Church today) of self-gratification, of taking advantage of their employees, of fist-fighting in the midst of fasting and worshipping.
True fasting is not a matter of physical posture or an outward display of mourning.
Our Father wants a fast that is accompanied by the loosing of the shackles of wickedness, lifting the yoke of oppression, feeding the hungry, providing shelter for the poor, clothing the naked and helping the needy neighbor. If we will practice these commandments of social justice, we will then be assured of guidance, healing, and a protective escort.
The godly saint is assured that whenever he prays, the LORD will answer. If we (the Church) will eliminate oppression, stop pointing the finger (finding fault) in accusation or in scoffing-cease from mud-slinging, and slander, if we the Church will alleviate human need, both spiritual and physical, then God promises that our night will turn to day. We will enjoy guidance, an abundant supply of good things, health & strength, beauty and fruitfulness, and national restoration. (I do believe God is saying to our Church and Nation to repent and confess our SINS and be cleansed and He will heal our Nation and Church).
He's (God) is calling the Church back to true worship and to respect the Sabbath by abstaining from business or self-pleasure. He's saying if we will consider it a delight to honor His holy day, then we will delight in the Lord who gave the day; He will give us a place of leadership in the earth and the heritage that God promised to Judah (For we have been grafted into Judah, through salvation; by our belief in our Lord Jesus Christ).
The chapter ends with "Nothing can hinder this because the mouth of the Lord has spoken."

2 Chronicles 7:14 "if my people who are called by My Name will humble themselves, and pray and seek My face, and turn from their wicked way, then I will hear from heaven and will forgive their sins and heal their land."
Prayer of Forgiveness
O Lord the God of Israel, there is no god like Thee in heaven or on earth. You are the God who keep's covenant and show Your loving kindness to those who walk upright before You with all our hearts.
O Lord, my God, listen to Thy servant as she prays and cries out for mercy and forgiveness of all the sins of the Church and of this Nation. We have sinned, committed inequity, acted wickedly, and rebelled-even turning aside from Your commandments and ordinances.
Righteousness belongs to Thee, O Lord, but to us open shame. Open shame belongs to us O Lord, to our Nations leaders, to our judges, our fathers, Your church for our complacency; false teaching; false shepherds; we have sinned against Thee. To You, and You alone we have sinned-To You belongs compassion and forgiveness, for we have rebelled against You.
We as a Nation no longer walk in Your teachings, which You set before us thorough our founding fathers, who founded this great Nation under God in whom we trust.
You brought America out of the land of Egypt as You did Your people Israel-You set us up as a Godly Nation-our founding fathers knew that in the past, the community-compact was basically a ruling partnership of three power groups; the politician, the priest, and the merchants. And each group is a constant struggle for increased power or market share, with the people always struggling to be the wise consumer. What the ruler gives, the ruler can take away. Our founding fathers, being Protestant Bible readers, put the fantastic notion that the new Nation they founded should put their trust in GOD. Praise to Your holy Name! But, Father, there are many who would like to take God our of our National Pledge of Allegiance, off our coins, out of our schools, and public places. Please forgive them, Father; open their eyes to the truth. May they realize the foundational documents that formed America by Your great design are the greatest documents ever penned by man. It is the Protestant concept that You grant rights directly to every human and no man can take them away. You and our Constitution is what make this country so successful and great! Hallelujah! Praise, be to Your name.
O God, in accordance with all Your righteous acts, let now Your anger and Your wrath be turned away from Your Church and this Nation. Please listen to my prayers, O God as I stand in the gap for Your Church and for this Nation, asking for forgiveness of all iniquity.
Let Thy face shine on us and forgive us once again -O Lord, hear, O Lord forgive! O Lord, listen and take action! For Your own sake, O my Father, do not delay -forgive us and send a mighty revival to Your Church and to this Nation in Jesus name. Amen vsd-g 7/4/02
Mark Chapter 8 Revelation revealed

1 About this time another great crowd had gathered, and the people ran out of food again. Jesus called his disciples and told them, 2 "I feel sorry for these people. They have been here with me for three days, and they have nothing left to eat. 3 And if I send them home without feeding them, they will faint along the road. For some of them have come a long distance." 4 "How are we supposed to find enough food for them here in the wilderness?" his disciples asked. 5 "How many loaves of bread do you have?" he asked "Seven," they replied. 6 So Jesus told all the people to sit down on the ground. Then he took the seven loaves, thanked God for them, broke them into pieces, and gave them to his disciples, who distributed the bread to the crowd. 7 A few small fish were found, too, so Jesus also blessed these and told the disciples to pass them out. 8 They ate until they were full, and when the scraps were picked up, there were seven large baskets of food left over! 9 There were about four thousand people in the crowd that day, and he sent them home after they had eaten.

On Friday, December 29, 2001 as I was trying to sleep, I heard the Lord say, "Read Mark chapter 8".

I made a mental note to read it in the morning, but I heard the Lord say, "No, now!" So I got up and read Mark 8.




It really did not speak to me, until I lay down and I heard God say, " Jehovah-Jireh and Jehovah-Rapha."( I knew those were names of God.)

Well I mulled it over all day Saturday and reread it several times, but I just did not get it. Then Sunday night I shared with Pat Brown and It came to me, so I went home and read it and reread it in the Believer's Bible Commentary. The conclusion I came up with is that

Mark 8: 1-9 was telling me that

Jehovah-Jireh is the One Who sees my needs and will provide for them. Wow!




This spoke to me because I had, had my hours cut at work one full day and it hurt the ole pocket book. God was telling me He would provide. Hallelujah!

Hallowed be His name.

10 Immediately after this, he got into a boat with his disciples and crossed over to the region of Dalmanutha. 11 When the Pharisees heard that Jesus had arrived, they came to argue with him. Testing him to see if he was from God, they demanded, "Give us a miraculous sign from heaven to prove yourself." 12 When he heard this, he sighed deeply and said, "Why do you people keep demanding a miraculous sign? I assure you, I will not give this generation any such sign." 13 So he got back into the boat and left them, and he crossed to the other side of the lake. 14 But the disciples discovered they had forgotten to bring any food, so there was only one loaf of bread with them in the boat. 15 As they were crossing the lake, Jesus warned them, "Beware of the yeast of the Pharisees and of Herod." 16 They decided he was saying this because they hadn't brought any bread. 17 Jesus knew what they were thinking, so he said, "Why are you so worried about having no food? Won't you ever learn or understand? Are your hearts too hard to take it in? 18 'You have eyes - can't you see? You have ears - can't you hear?' Don't you remember anything at all? 19 What about the five thousand men I fed with five loaves of bread? How many baskets of leftovers did you pick up afterward?" "Twelve," they said. 20 "And when I fed the four thousand with seven loaves, how many large baskets of leftovers did you pick up?" "Seven," they said. 21 "Don't you understand even yet?" he asked them.




These verses were a little harder for me to decipher, but I came up with: He is El-Elon, the Most High God, Who is the First Cause of everything, the Professor of the heavens and earth. You are the Everlasting-God the Great-God, the Living-God, the Merciful-God, the Faithful-God, the Mighty God. You are Truth, Justice, Righteousness, and Perfection. You are El-Elon-the Highest Sovereign of the heaven and the earth.




Father, You have exalted above all else Your Name and Your Word. Hallelujah! The WORD was made flesh, and dwelt among us, and His Name is Jesus!




22 When they arrived at Bethsaida, some people brought a blind man to Jesus, and they begged him to touch and heal the man. 23 Jesus took the blind man by the hand and led him out of the village. Then, spitting on the man's eyes, he laid his hands on him and asked, "Can you see anything now?" 24 The man looked around. "Yes," he said, "I see people, but I can't see them very clearly. They look like trees walking around." 25 Then Jesus placed his hands over the man's eyes again. As the man stared intently, his sight was completely restored, and he could see everything clearly. 26 Jesus sent him home, saying, "Don't go back into the village on your way home."




Mark 8:22-26

This spoke to me because of the battle I have had with my health. I have battled with my sinus and other health problems for about a year and a half.

He is Jehovah-Rapha, my Healer and the One who makes bitter experiences sweet. He will send His WORD and heal me. He has forgiven all my iniquities and He will heal my diseases and my bitter experience of loosing eight hours of work a week. Again I must say, Hallelujah!




27 Jesus and his disciples left Galilee and went up to the villages of Caesarea Philippi. As they were walking along, he asked them, "Who do people say I am?" 28 "Well," they replied, "some say John the Baptist, some say Elijah, and others say you are one of the other prophets." 29 Then Jesus asked, "Who do you say I am? "Peter replied, "You are the Messiah." 30 But Jesus warned them not to tell anyone about him. 31 Then Jesus began to tell them that he, the Son of Man, would suffer many terrible things and be rejected by the leaders, the leading priests, and the teachers of religious law. He would be killed, and three days later he would rise again. 32 As he talked about this openly with his disciples, Peter took him aside and told him he shouldn't say things like that. F37 33 Jesus turned and looked at his disciples and then said to Peter very sternly, "Get away from me, Satan! You are seeing things merely from a human point of view, not from God's." 34 Then he called his disciples and the crowds to come over and listen. "If any of you wants to be my follower," he told them, "you must put aside your selfish ambition, shoulder your cross, and follow me. 35 If you try to keep your life for yourself, you will lose it. But if you give up your life for my sake and for the sake of the Good News, you will find true life. 36 And how do you benefit if you gain the whole world but lose your own soul in the process? 37 Is anything worth more than your soul? 38 If a person is ashamed of me and my message in these adulterous and sinful days, I, the Son of Man, will be ashamed of that person when I return in the glory of my Father with the holy angels."




I believe these verses claim HIM as Jehovah-Tsidkenu, my Righteousness. Thank you Lord Jesus for becoming Sin for me that I may become the righteousness of God in Christ Jesus.




And He is Adonai, my Lord and my Master. He is Jehovah-the Completely Self-Existing One; always present, revealed in Jesus, Who is the same yesterday, today and forever. Hallowed be His name!




And He is Jehovah-Shammah Who will never leave me nor forsake me. He is always here. I am to take comfort and be encouraged and can confidently and boldly say, The Lord is my Helper! I will not be seized with alarm- I will not fear or dread or be terrified. What can man do to me?




Hallowed be His Name!




I learned a lesson; do not dismiss God's word, especially when He gives it to you personally!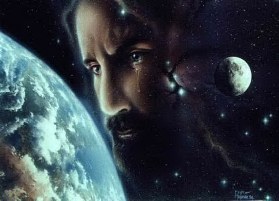 There will be nothing we long for or grieve over that will not be in heaven waiting for us!

For all creation is waiting patiently and hopefully for that future day when God will resurrect his children. For on that day thorns and thistles, sin, death, and decay --the things that overcame the world against its will at God's command --will all disappear, and the world around us will share in the glorious freedom from sin which God's children enjoy. For we know that even the things of nature, like animals and plants, suffer in sickness and death as they await this great event. Romans 8: 19-20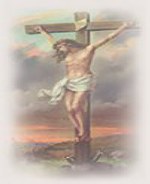 Romans 7:14-18

Do you not realize that you can choose your own master? You can choose sin (with death) or else obedience (with acquittal). The one whom you offer your self --he will take you and be your master and you will be his slave. Thank God that though you once chose to be slaves of sin, now you have obeyed with all your heart the teaching to which God has committed to you. And now you are free from your old master, sin; and you have become a slave to your new master, righteousness.

The Lord seeks a people who will worship Him in Spirit and in Truth.
We need revelation worship. Paul prayed that we would receive revelation knowledge of the Word.
Question:
What would you do if you had just heard the gates of heaven click behind your heels and you knew you were through with the devil forever?
"I would shout "Glory"
The Lord says Shout it!
"I would cry Hallelujah!!"
The Lord says,~ "Do It!"
What would you do if you looked up and saw Jesus for the first time?
"I would bow at His feet and kiss His nail scared hands and wash His feet with my tears."
The Lord says, ~"Do It!"
When you see His face to face-what will you tell Him?
"My soul would break and torrents of praise will flood my lips"
"I will tell You that You are wonderful!"
"You are omnipotent, omniscient, immutable, immaculate, emancipated, incarnate, divine, holy, awesome, wonderful"
Is there was anything else You want to tell Him!
Yes! With a sense of awe, I would simply say, "You are wonderful" I love You and I thank You for being so patient, kind and loving with me. I thank You for dying for me.
True worship is pouring out your soul as you express your love and adoration for Him. You loose all consciousness of time…your focus will be only on Him!
(Fuchia Pickett, Receiving Divine Revelation)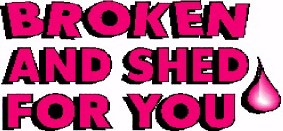 Revelation

Father, I pray for divine revelation of Your Word, and ask that Your Holy Spirit would unveil it to me. Reveal and unveil it to my soul, my mind, my will and emotions in order for to me enjoy an intimate relationship with You. I submit myself to the divine process of redemption, that will bring me to a wonderful revelation of Christ in me, the hope of all glory.
Lord Jesus, unveil Your mind to my mind, Your emotions to my emotions and Your will to my will, that will transforms my character to Your likeness.
Father, I want to enter into unity with Your will for my life through divine revelation. I give You my mind, to think Your thoughts; my emotions, to express Your love; my will, to choose to allow Your will to be performed in and through me. I want to become one with Your eternal purpose, through Your divine revelation.
Father, I am destitute without Your divine life within me, Knowledge about You cannot give me life, I need divine revelation of Your word. Rip open the veil of flesh that is separating You from me so I may come into Your Holy of Holies. I want to communicate Spirit to spirit!
``````````````````````````````````````````````````````````````````````````````````````Written by VSD_G


The Blood



Blood represents life; the giving of blood represents the giving of life; the receiving of blood represents the receiving of life; the inter-commingling of blood represents the inter-commingling of natures; and a divine human inter-union through blood is the basis of a divine-human inter-communion.

(Commingling means to cause to mingle together)

Life is in the blood. "As for the life, the life of all flesh, its blood is identified with its life. Leviticus 17:14



Without the shedding of blood there is no remission, no forgiveness of sins. It is because life is in the blood that the cutting of covenant results in such profound richness and security. And oneness - richness and security and oneness that are meant for us to experience!

"When God enters into a covenantal relationship with men, he sovereignly instituted a life-and death bond. A covenant is a bond in blood, or a bond of life and death, sovereignly administrated.
Since the wages of sin is death, symbolized by shedding of blood, so "without shedding of blood is no remission." Forgiveness does not come because the penalty of sin is excused, but because it is transferred to a sacrifice whose lifeblood is poured out.
Not all the blood of beast
On Jewish alters slain,
Could give the guilty conscience peace,
Or wash away the stain.
But Christ, the heavenly Lamb
Took all our sins away.
A sacrifice of nobler name
And richer blood than they.
Jesus shed His blood almost 2000 years ago when he hung on Calvary's tree. It was cut for you and me. But, we must walk through the pieces. It is the only way to God. A walk into death, that results in life. Have you walked through the pieces? Have you come to God the only way you can, by the blood of Jesus Christ through the rent veil of His flesh? Only through Jesus Christ can you receive forgiveness of sins and the gift of eternal life and become one with Him. We need Christ because we have sin that needs to be paid for. (*Rent Veil- Exodus-26-31-33, "You shall make a veil woven of blue and purple and scarlet yarn, and fine linen thread. It shall be woven with an artistic design of cherubim. You shall hang it upon the four pillars of acacia wood overlaid with gold. Their hooks shall be of gold upon four sockets of silver. And you shall hang the veil from the claps. Then you shall bring the ark of the Testimony in there, behind the veil. The veil shall be a divider for you between the holy place and the Most Holy. Only the High Priest could enter into the Holy of Holies and only once a year to offer sacrifice for himself and then for the people. Christ has made it possible to enter into the Throne Room of God by His shed blood on Calvary.)

Remember it's a walk into death -your death, the death of your independent living - but it is the only path that leads to life, eternal life. Remember it's a solemn, binding agreement---a bond in blood, life-and death, and sovereignly administrated -and it must not be entered into lightly. Remember…and count the cost.
Why Did God decree that blood was the required payment for sin? Because the shedding of blood requires death since the life of the flesh is in the blood (Leviticus 17:11).
When God promised Abraham a land and a seed, a seed that Galatians 3:16 tells us was Christ. God cut covenant with Abraham and He alone walked through the pieces. It was an unconditional covenant promising a Messiah, the Christ.
And the Seed came, just as God promised. When do we reap the promise of that covenant?
When in faith we walk through the pieces of the Lamb of God slain for the sins of the world!
When by faith we come to God through the rent veil of that Lamb - the rent veil of his flesh.
When we come to God the only way we can, through Jesus who is Himself the covenant; Jesus who is the Way, the Truth, and the Life… There is no other way, for no one comes to the Father but through Him.
It is a covenant walk into death that leads to life, bringing us into oneness with God - uniting us with Him in His death and resurrection to walk in newness of life "having our hearts sprinkled clean (by faith in the blood sacrifice) from an evil conscience.

The first shedding of blood was when God sacrificed an animal to provide clothing for Adam and Eve after their sin. When Adam ate the forbidden fruit he brought a curse upon man and all flesh, including plant life. (Later on all Israel's animal sacrifices would be part of God's provision to remedy the curse - a life for life. The sinner shall die! Yet, he will live if he places his faith in the LORD, who was provided as a Substitute! Obviously, God is not saying there is some magical chemical in the blood that washes away sin. (Genesis 3:21). THE ANIMALS DEATH TEMPORALLY SATISFIED God's requirement and substituted for their deaths. Christ's death was therefore permanent blood atonement. He offered Himself, the ultimate sacrifice, as a substitution for the death our sins deserved.
The second shedding of blood was when Cain killed his brother Abel.

The third was when the Lord made a blood covenant with Abram (Genesis 15, 12:1-9 the call of Abram.)
(Genesis 15:7-10) In the solemn ceremony in which the Lord made a binding covenant with Abram, God assured him of the ultimate fulfillment of His promise.
God instructed Abram to sever in half a goat, a ram, and a dove and pigeon. After sunset God revealed Himself in connection with the image of an oven (smoking fire pot) and a torch, the two elements that were connected with sacrificial ritual in the ancient world.
**Fire represents the consuming, cleansing zeal of Yahweh as well as His unapproachable holiness.** (The name LORD GOD (Jehovah [Yahweh] Elohim are names for GOD. As Elohim God is the Creator. As Jehovah He is in covenant relation with man.)
In the darkness Abram saw nothing else in the vision except the fiery elements that passed between the pieces of slaughtered animals. Thus the holy God was zealous to judge the nations and to fulfill His covenant promise to Israel. He came down and made a formal treaty (covenant) with Abram.
God affirms that He will fulfill His promise concerning salvation and the entire blessing that pertain to that life despite opposition, suffering, and even death. He keeps His promises. God promised a seed to Abram -(Abraham) (Genesis 17) through Abraham's seed would eventually come the Messiah!

The final perfect blood covenant was the death of Christ Jesus who shed His pure blood on the Cross-of Calvary for you and me!
There could be no greater blood sacrifice for man than God's only Son. That's why He came to earth, giving up Deity to become human to walk toward Calvary for you and me.
He shed His blood for you; He went to the grave; but three days later He arose! Alive! To live forever more, interceding for you and me. When we accept Jesus Christ as our Savior, we have His blood upon us -like they sprinkled the blood on the altars for remission of sins-Our Lord shed His blood for us.
Why did Jesus have to die on the cross? The Bible explains why, and when you see it you'll be grateful for the Cross. The Bible says, "Christ redeemed us from the curse of the Law, having become a curse for us - for it is written, `Cursed is everyone who hangs on a tree'" (Gal. 3:13) So the cross was a curse too, and Jesus came under the curse of the cross. In doing so, He satisfied the curse of the Law and made it possible that you and I would never have to suffer that curse.
Jesus hung on a tree as an object of open shame so it would be clear beyond any doubt that God was allowing the deathblow of His curse to fall on His Son. All so that you and I could go free.

The most wonderful and exciting thing about our Lord shedding His blood is if you will remember how the Jewish priest had to go through a ritual cleansing to enter into the Holy of Holies in the Temple and only once a year. But praise the Lord when He died our Father in heaven rent the veil of the Temple from top to bottom supernaturally. And what did the tearing of the veil mean?
By tearing the veil, God was showing us that the way to enter His presence, to walk into the Holy of Holies, was through the Lord Jesus Christ. -Listen to the writer of Hebrews-watch the blood, the veil, and the believer. "Therefore, brethren, "…we have confidence to enter the holy place by the blood of Jesus, by a new and living way which He inaugurated for us through the veil, that is His flesh!" The veil that hung in the Temple represented the Lamb of God - the covenant sacrifice slain, laid out, divided in two! Now, the veil no longer separates man from entering the Holy of Holies. We can go straight to God, our Father without a priest. (Christians are betrothed to Christ through the new covenant written on our hearts and sanctified by the blood of Christ.)

The Lord made a new covenant with us the night He was betrayed. He made a new covenant with us by observing a new ceremony called the `Lords Supper" while the Jew's at the same time were observing the ancient "Passover Meal".
(The Passover Meal was eaten the night before the exodus from Egyptian bondage) ("Egypt" symbolizes sin and bondage.)
Matthew 26:26 And as they were eating, Jesus took the
bread; and when he had given thanks, He broke it and, said, "This is My body, which is for you, do this in remembrance of me."
He took the cup also-saying, "This cup is the new covenant in My blood; do this in remembrance of me." For as often as You eat this bread and drink the cup, you proclaim the Lords death until He comes. (Matthew 26:27)

Remember, the Israelites had to put the blood on the door post to protect them from the death angel, but Jesus' blood is put on the door post of our hearts to protect us from spiritual death. When we take Communion we are remembering Jesus' death for our covenant is in His blood. We are recalling that He is the slain Lamb of God who takes away the sins of the world. He is the door that leads to God. When we come to God, we are coming to Him by passing through the pieces of flesh, the rent veil of the flesh of the Son of God. Our hearts have been sprinkled clean from an evil conscious. All our sins, every last one of them, past, present and future are paid in full! Hallelujah!
Warning! We must not be guilty of abusing the Lord's Supper covenant. How? "Therefore whoever eats the bread or drinks the cup of the Lord irreverently disregarding the Sacredness of the covenant, shall be guilty of the body and the blood of the Lord." We must examine ourselves, cleanse ourselves of present sin, don't hold a grudge, tell a lie, steal, etc. If you have not confessed those and other sins, do so before you partake of communion. "For this reason many among us are weak and sick and a number sleep."

Are you washed in the Blood? Jesus is the cleansing power; he is the Blood of the Lamb. He frees you from the passion and pride; His blood makes you whiter than snow. How could He do this? Because "He (God the Father) made Him who knew no sin to be sin on our behalf, that we might become the righteousness of God in Him" God charged our sins to Jesus' account instead and credited Jesus' perfect righteousness to our account. (An example is when a bill collector calls and says, "Someone has credited enough money to your account to satisfy the debt we have against you." That's what God did for us in Christ.
There is power in His blood, the power to stay clean and sober; the power to live for Him; the power to witness' the power to cast out those demons who torture you. By using His name, they have to flee!

The blood that Jesus shed for you and me will never loose its power. His blood gives you strength from day to day; His blood washes away your sins. His blood makes you whole again.
What amazing love, the power of His blood, because he died for you and me. We are the reason He gave his life, we are the reason He suffered and died, to a world that was lost, and He gave His only begotten Son to die and shed His blood for you and me. Hallelujah!

"Pleading the Blood"
In Ephesians 6:10-20 Paul tells us to put on the whole armor of God, for we wrestle not against flesh and blood, but against principalities, against powers, against rulers of the darkness of this age, against spiritual host of wickedness in the heavenly places. He's telling us to stay read up on the Word of God, so when Satan hurls his fiery darts at us we will be prepared to go to battle with His Word, the scriptures.
When we accepted Christ, we were given power over Satan and his domain. When we plead His blood on any situation that confronts us, Satan has to flee. Satan can no longer bring up those past sins against us again, because our Advocate" (1 John 2:1), our defense attorney, steps in and applies His blood to our sins. He assumes our guilt and we go free. We are God's elect, by the shed blood of Jesus Christ and
Satan can't come to the cross, because it was the cross that broke Satan power. (Colossians 2:15)
An illustration of Christ death:
Back in frontier times, a father and son were caught in a fast-moving prairie fire. The fire was rushing at them so fast, with wind blowing it their way, that they realized they couldn't outrun it.
So the father stopped took a stick he found, and dug a circle in the grass. Then he set fire to the circle to burn off the grass. Once the spot was burned off, he and his son stood in the center of the circle.
The man's son was still afraid and said. "Dad, the fire is going to come through here and burn us. Let's get in the wagon and run."
"No," his father replied, "we're going to stand right here. The spot we're standing on has already been burned. It can't be burned twice."
That's what Christ did for us on the cross. He was burned for our sins. As long as we stand on Christ, the fire of God's judgment cannot touch us. Jesus has already died, and you cannot be burned by God's judgment. (Quote from; `Who IS THIS KING OF GLORY", by Tony Evans.)
Parable of the Sower
Luke 8:4-15
The seed is the Word of God, i.e. the truth of God-His own teaching.
The wayside hearers head the Word, but only in a shallow, superficial way. It remained on the surface of thier lives. This makes it easy for the devil (the birds of the air) to snatch it away.
The rock-hearers heard the Word too, but they did not let the word break them. They remained unrepentant. No encouragment (moisture) was given to the seed, so it withered away and died. They made a bright profession of faith at first, but there was no reality. There seemed to be life, but there was no root beneath the surface. When trouble came, they abandoned thier Christian profession.
The thorny ground hearers seemed to get along nicely for awhile, but they proved that they were not genuine believers by their failure to go on steadfastly. The cares, riches, and pleasures of life took control, and the words was stifled and smothered.
The good ground represented true believer's whose hearts were noble and good. They not only received the Word, but allowed it to mold their lives. They were teachable and obedient, developing true Christian character and producing fruit for God.
VSD_G/ Information from Believers Bible Commentary
Send to a friend

View My Guestbook
Sign My Guestbook
Sign my Guest Book