Maisie's Poems



I dedicate this page to Maisie Lewis
She wrote these poems at my request
Maisie is from England. She gave her heart to Jesus'
just 5 months ago. Please pray for Maisie
she has had a very rough 12 yrs.
"Maisie" these poems are so beautiful and I am
so proud of your accomplishments! Keep
your eyes on Jesus and He will never, never leave you.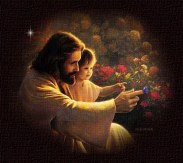 Suffer the little children to come into me!


HE ADOPTED ME
There is this person in my life
Quite special He is to me
He picked me up when I was down
And cleaned me up to be
A daughter in his kingdom
HE ADOPTED ME
I was hurt and bruised and battered
But He wiped away my tears
He wrapped His loving arms around me
And took away my fears
He dressed me in a white gown
And cleaned me up to be
A princess in His kingdom
HE ADOPTED ME
He made me safe and free from harm
Of a hand that had betrayed
He took my life and made it new
And perfect peace was made
Oh, Father how I love You
For holding me so tight
And rocking me to sleep
In the dark of night
I give my life to You O Lord
And open up my heart
I long to follow you my God
YOU ADOPTED ME
"Maisie"
Copyright 2001
My Secret Place To Be

I close my eyes tight and see a picture in my head
Abba Father I come to you with all my might.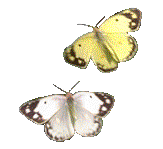 I walk towards You smiling looking at your face,
and watching as your arms open wide to welcome me.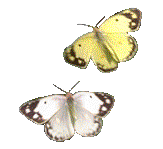 Come My precious child and sit upon my knee,
listen to the story of how I've adopted thee.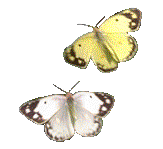 I look into His eyes and see nothing but love
I feel His gentle touch as if He's really there.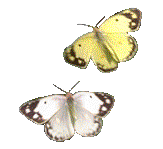 He tells me I am beautiful, a wonderful little girl,
I snuggle right into His arms so He can hold me tight.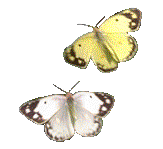 Sometimes He's not in His chair,
sometimes we have a walk and I sit upon His
shoulders as we walk along the beach.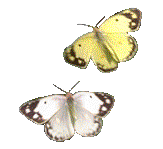 My favorite time of all is the time I spend with Daddy
He's teaching me what a child is meant to be.
Written by Maisie Lewis
From England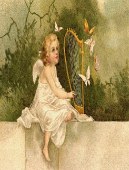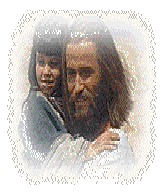 Jesus Please Take Care of Me

Jesus please take care of me.
While I lay upon that bed
Guide my surgeon while he works,
and protect my fragile head.

If anything should happen.
and I come to be with you.
Please be there with Poppy
and help her to know you too.
I really want to say to you,

Thank you for helping me.
I want the world to see,
Dear God how good you were to me.

You put my life into your hands.
I felt you hold it tight.
You thought about me day and night.
Until you got it right.
You chose the perfect people.

And placed me in their hearts.
So they could give me peace and love,
and a brand new start.

First of all I thank you,
for Kathy and for Steve.
And that great big happy family,
that I really did need.
They accepted me with open arms,

into their peaceful home.
They give me all the love I need.
And make sure I'm not alone.

Jessica came second,
my very first, best friend.
Girlie chats and laughter,
and driving boys around the bend.
You blessed me with not with just one mom

so special are to me.
You gave me someone quite unique.
Someone I couldn't even see.

Her heart, it is the biggest,
her kindness is the best.
Momma Deb I love you,
as much as all the rest.
"Maisie Lewis"


Maisie just had brain surgery a few weeks ago and she was not sure if she would come through this operation. This poem was for those she loved the most, the one called Momma Deb is my daughter. I am so proud of both of them. Debbie, Maisie, keep up the good work and may the Father continue to bless you both. Keep your eyes on Jesus and you will never go wrong.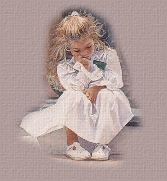 See My Tears
See my tears,
They fall so hard.
No one knows my pain.
I'm stuck in this big universe
of hate and distrust and shame.
Why do they blame me?
Way do they hate me?
What did I do wrong?
I am just me,
Maisie, that's me.
Can't people just treat me the same?
I don't always come here,
sometimes I sleep,
Sometimes I color and play
Sometimes I see all the things that they did,
And wish you could take them all away.
I am but me, just Maisie you see,
Please don't lock me away.
Maisie Lewis
I Cried for You Today
I cried for you today
Lisa/Maisie; for the burden
the Lord placed on me.
I prayed to the Father above,
to release you from the
bondage of shame, hurt and pain.
I cried and prayed for you today
for the Lord did lay the burden
upon my heart.
O how much I love you both,
but don't quite understand
just whom to pray for..
do you understand?
I feel the pain and hurt,
in your heart but don't quite
know how to start...
but just say, Dear Jesus,
please mend their broken hearts.
I love you both you see....
So on bended knee I will
cry to the Father for thee.
"Mernie"
10//6/01
View My Guestbook
Sign My Guestbook
Pass it on