As our Nation strives to continue to be a God fearing
Nation, we must lift up our President and his staff in
constant prayer, we must pray for our military, our firemen,
policemen and other law enforcement's officers.
We need to pray for our Church, that God will send
a mighty revival to this land and in our churches.
Prayer is the most powerful thing we can do.
Presidential Pray Request for 7/15/02
Father, I come in agreement with President Bush concerning the CEO's of every company from the largest to the smallest, that they will serve their constituencies honorably and with forthrightness, seeking the highest ethical standards with absolute moral clarity. Their decisions effect our economy and well being of every American, I pray they will seek Your guidance and Your wisdom in all they do, making wise choices and put their selfish interest aside.
I pray for the men and women behind the scenes who make decisions and negotiations that take place as the Homeland Security works to insure the safety of all Americans in the battle against terrorism. I pray, You would give them godly wisdom and discernment in their decision making. I pray for our President as he works toward much-needed peace in the Middle East, and abroad, in both domestic and international. Give him wisdom and guidance when he works with Congress, helping them to make the right decisions concerning this nation.
We pray for the safety of our President and of his family, that You would keep them safe under Your protective wings.
Father, watch over our military men and women as their serve their country overseas and at home. May they remain strong and faithful as the conflict in the Middle East and abroad continues. We ask Your blessing on all, whether their work is visible or acknowledged or even unpublished. Give them godly wisdom and strength to continue in serving their country.
May our President be filled with the Holy Spirit when he reads and meditates on Your Word. May You give him revelation knowledge of the scriptures concerning Israel and the concerns of this nation. May he listen and be obedient to Your every command. Give him boldness to step out in faith and speak out against anti-Semitism in our country and may he take a stand for Your Son, no matter what the Middle East and EU threatens us with.
Father, I pray that the decision of the 9th Federal Circuit Court of Appeals concerning our Pledge of Allegiance will be over turned.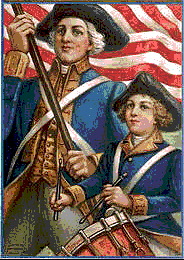 We pledge allegiance to the flag
of the United States of America'
and to the Republic for which it stands
one Nation under God, indivisible, with liberty
and justice for all.
OUR NATION'S GODLY HERITAGE
Did you know that the Pledge of Allegiance was in the news nearly 50 years ago, when the words "under God" were first included? In 1954, as a result of a national campaign by the Knights of Columbus, Congress voted to add those important words, and the Pledge was re-written as we now know it. President Eisenhower addressed Congress after the resolution was passed, stating, "In this way we are reaffirming the transcendence of religious faith in America's heritage and future; in this way we shall constantly strengthen those spiritual weapons which forever will be our war."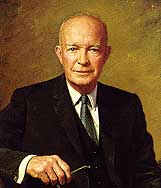 Dwight D. Eisenhower portrait courtesy of the Library of Congress
Our reliance on God is acknowledged in the words of the Pledge. When that reliance was threatened recently by a circuit court ruling, the protests were loud and strong from every corner of the nation-from small towns to the highest members of Congress. The words "under God" signify the unity we have as a nation, and acknowledge God as the source of our rights and freedoms, just as was the case with our Founding Fathers.
WORDS FROM THE PRESIDENT ON BUSINESS ETHICS
"Ultimately, the ethics of American business depend on the conscience of America's business leaders. We need men and women of character, who know the difference between ambition and destructive greed, between justified risk and irresponsibility, between enterprise and fraud. Our schools of business must be principled teachers of right and wrong, and not surrender to moral confusion and relativism. Our leaders of business must set high and clear expectations of conduct, demonstrated by their own conduct."
--President George W. Bush, July 9, 2002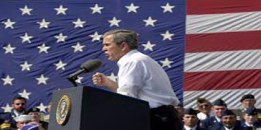 President Bush photo courtesy of the White House
INSPIRATIONAL REFERENCE FOR THE WEEK
"Now, our God, hear the prayers and petitions of your servant. For your sake, O Lord, look with favor on your desolate sanctuary. Give ear, O God do not make requests of you because we are righteous, but because of your great mercy." The Bible, Daniel 9:17, 18 (NIV)
PRAYER QUOTE FOR THE WEEK

"When I go aside in order to pray, I find my heart unwilling to approach God; and when I tarry in prayer my heart is unwilling to abide in Him. Therefore I am compelled first to pray to God to move my heart into Him, and when I am in Him, I pray that my heart remain in Him." --John Bunyan, 17th century poet and author.

John Bunyan image courtesy of ACCD
QUOTES ON THE IMPORTANCE OF INTEGRITY
"Real integrity stays in place whether the test is adversity or prosperity."
--Chuck Swindoll

Pastor and speaker Chuck Swindoll
"The most important persuasion tool you have in your entire arsenal is integrity."
--Zig Ziglar

DR. BILL BRIGHT RECEIVES THE AMERICAN INSPIRATIONS AWARD


The Presidential Prayer Team is pleased to announce William Bright, Founder and Chairman of Campus Crusade for Christ, as the July recipient of the American Inspirations Award. The award is given monthly by The Presidential Prayer Team to an individual of national impact who demonstrates a public reliance on faith and prayer as his or her source of wisdom and inspiration. As the founder of Campus Crusade for Christ, along with his wife, Vonette, Dr. Bright established one of the most successful evangelistic movements in America and more than 4 billion people around the world have heard the Gospel message due to Campus Crusade's efforts since 1951.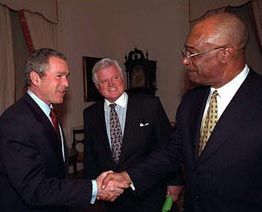 Secretary of Education Rod Paige with President Bush and
Senator Ted Kennedy. Photo courtesy of the White House
DAILY PRAYER OF OUR FIRST PRESIDENT

"Almighty God…I yield thee humble and hearty thanks that thou has preserved me from the danger of the night past, and brought me to the light of the day, and the comforts thereof, a day which is consecrated to thine own service and for thine own honor. Let my heart, therefore, Gracious God, be so affected with the glory and majesty of it, that I may not do mine own works, but wait on thee, and discharge those weighty duties thou requirest of me. Give me grace to hear thee calling on me in thy word, that it may be wisdom, righteousness, reconciliation and peace to the saving of the soul in the day of the Lord Jesus.Grant that I may hear it with reverence, receive it with meekness, mingle it with faith, and that it may accomplish in me, Gracious God, the good work for which thou has sent it. Bless my family, kindred, friends and country, be our God and guide this day and for ever for His sake, who lay down in the Grave and arose again for us, Jesus Christ our Lord, Amen." --From the Prayer Journal of George Washington

George Washington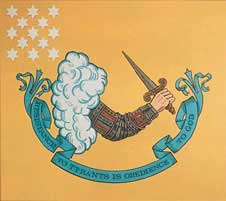 "RESISTANCE TO TYRANTS IS OBEDIENCE TO GOD"
This revolutionary war battle flag dates from 1776 and succinctly sums up the sentiments of the colonists. The belief that King George III of England had become tyrannical in his rule over the colonies was widespread, and the words are attributed to patriot and President Thomas Jefferson. Because of their steadfast faith in God and willful obedience to the Scriptures it was vitally important that the signers of the Declaration believed that their cause was not only just, but, in John Adams words, that "It is the will of God that the two countries should be sundered (separated) forever."

INSPIRATIONAL REFERENCE FOR THE WEEK
"Blessed is the nation whose God is the Lord, the people he chose for his inheritance."The Bible, Psalm 33:12, (NIV)
THE FAITH OF OUR FOUNDING FATHERS
On this, the 226th anniversary of our nation, it is appropriate to consider the forces that led to the cataclysmic break of the colonies from Britain. Our Founding Fathers were among the finest leaders on the continent. They were merchants, farmers, attorneys and ministers. They were men of great energy and passion seeking to develop a classic system for governing the colonies. But above all, they were dedicated to building the nation on a foundation of biblical faith with honesty and humility.
Thomas Jefferson invoked the blessing of God and cited Scripture in many instances. Remember it was he who wrote the immortal words pledging to the citizens of the young nation that they are "endowed by their Creator with certain inalienable rights…" By acknowledging God as the giver of rights and the Author of Life, he expresses the reliance he and his compatriots had in God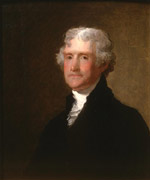 Thomas Jefferson portrait courtesy of the National Gallery of Art
Consider Benjamin Franklin. An ardent advocate of public education for all, he urged that the schools teach "the necessity of a public religion . . . and the excellency of the Christian religion above all others, ancient or modern." He was also one of the chief advocates for a paid, permanent chaplain of Congress, and when he helped found the college named for him, he insisted that it be built "on Christ, the Cornerstone."
For further evidence of Franklin's faith, see quote below.

George Washington openly promoted and relied upon his Christian faith. He, too, affirmed the importance of children learning "above all…the religion of Jesus Christ." His reliance on prayer is well documented, as illustrated in the quote below. Consider also these words of his: "Almighty God: We make our earnest prayer that Thou wilt incline the hearts of the citizens to cultivate a spirit of subordination and obedience to government, and entertain a brotherly affection and love for one another and for their fellow citizens of the United States at large."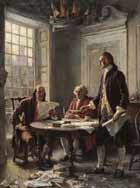 Painting of Franklin, Adams and Jefferson courtesy of Library of Congress
The contributions each man made to the quest for independence and the shaping of the new nation have been well documented. But many still question the Christian faith of the Founding Fathers and the impact of their faith on the world in which they lived. Consider this excerpt from the obituary of President John Adams in which the writer credits God for the vision, talents and passion of John Adams: "Had he been permitted by the Being to whom he owed his existence, who endowed him with great talents, and kept him in that course of irreproachable virtue and honor which has rendered his memory immortal, to select the time when his disembodied spirit should take its flight, he would probably have chosen the very moment when a whole nation were employed in celebrating the glorious result of patriotism, when his name, and those of his compatriots, was upon the lips of ten millions of people, and the voice of gratitude and joy was resounding throughout the whole of the American Republic."
Adams' final words were reported to be, "It is a great and glorious day

ON THE MEANING OF
THE DECLARATION OF INDEPENDENCE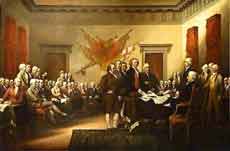 It was a bold move that the framers of the Declaration chose to make. But they were convinced that it was the sole choice that remained for them. Thomas Jefferson was appointed to draft the document, and it was his task to express the convictions in the minds and hearts of the American people after many years of frustration and oppression.
Because they believed that the British Crown had no right to tax them so brutally, the "self-evident truths" of which Jefferson spoke were born out of the religious views of the Founding Fathers-that God is the giver of our human rights, not a king, and that it is His intent that His people enjoy those rights, including the right to self-government and taxation as well as religious freedom. In signing the Declaration of Independence, they were genuinely putting their lives at stake, for any of them could have been captured and tried for treason. But this did not hold them back from declaring their allegiance to this just cause. John Hancock is said to have signed his name in such large letters that the King could read it without his spectacles. Stephen Hopkins of Rhode Island is said to have guided his right hand with his left, due to a nerve disorder. His words as he signed: "My hand trembles, but my heart does not."

WORDS FROM AN AMERICAN PATRIOT
The Fourth of July is now the moment when by common consent we pause to become conscious of our national life and to rejoice in it, to recall what our country has done for each of us, and to ask ourselves what we can do ourselves what we can do for the country in return.
-Oliver Wendell Holmes, Former Supreme Court Justice May 30, 1884,
at Keene, NH

Oliver Wendell Holmes photo courtesy of the Library of Congress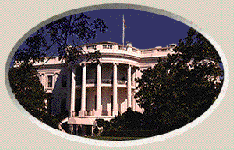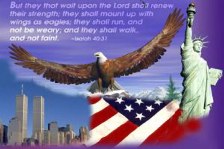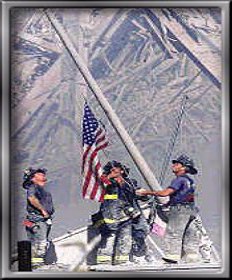 Our first and foremost job is to complete the great commission that God gave to us. Matthew 28:18-20
" Then Jesus came and spoke to them saying, " All authority has been given to me in heaven and on earth."
Go therefore
and make disciples
of all Nations
, baptizing them in the name of the Father, and of the Son and of the Holy Spirit, teaching them
to observe all things that I have commanded y
ou; and lo,
I am
with you always
even to the ends of the age. Amen

I am but a handmaiden, but I honestly believe God raised up America to do just that. He has blessed this Nation many times over.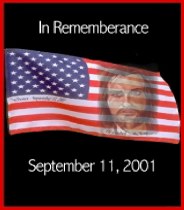 Luke 24:44 -50
Then He said to them, "These are the words which I spoke to you while I was still with you, that all things must be fulfilled which were written in the Law of Moses and the Prophets and the Psalms concerning me." And He opened their understanding, that they might comprehend the scriptures. Then He said to them, "Thus it is written, and thus it was necessary for the Christ to suffer and to raise from the dead the third day, and that repentance and remission of sins should be preached in His name to all Nations, beginning in Jerusalem. And You are witnesses of these things.
Behold, I send the Promise of My Father upon you; but tarry in the city of Jerusalem until you are endued with power from on high.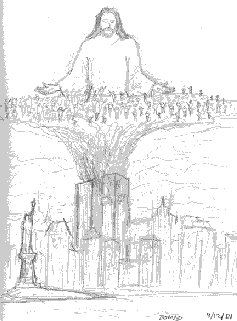 Because on me he set his love,
I'll save and set him free;
Because my great name he hath known
I will set him on high.
He'll call on me; I'll answer him;
I will be with him still,
In trouble to deliver him.
And honor him I will.
With length of days unto his mind
I will him satisfy;
I also my salvation
Will cause his eyes to see.
from The Scottish Psalms in Metre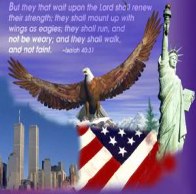 Acts 1:4
And being assembled together with them, He commanded them not to depart from Jerusalem, but to wait for the Promise of the Father, "which, " He said, "you have heard from me for John truly baptized with water, but you shall be baptized with the Holy Spirit not many days from now.
Therefore when they had come together, they asked Him saying, "Lord will you at this time restore the kingdom to Israel? And He said to them, "It is not for you to know times or seasons which the Father has put in His own authority. But you shall receive power when the Holy Spirit has come upon you and shall be witnesses to Me in Jerusalem, and in all Judea and Samaria, and to the ends of the earth.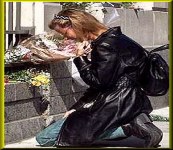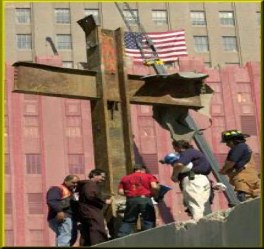 America, we have nothing to fear if we know the one true Lord of Lord and King of Kings, for in Psalms 91:1 (911) "We live within the shadow of the Almighty, sheltered by the God who is above all gods." Jesus lived in absolute, unbroken fellowship with God the Father. He never acted in self-will but did only those things that the Father directed. Though He was perfect God, He was also perfect Man, and He lived His life on earth in utter and complete dependence on God and without equivocation He could look up and say, "My refuge and my fortress my God, in Him I will trust." (Ps 91:2)
We can have that same peace when we put our trust in the one true God, Jehovah. He can:

Deliver you from hidden dangers, even from the dangers of the enemy's evil plot to trap the unwary.

We have immunity from fatal diseases.
He is our Shelter and refuge. Under His tender personal care is likened to that of a mother bird with her young.

He is our protection. Protection in the faithfulness of God. His promises are sure. What He said, He will do.

He is our Freedom from fear. We are free of the arrow that flies by day; the pestilence that walks in darkness; the destruction that lays waste at noonday.

We have safety even in the midst of massacre. Even where there is slaughter on a wholesale basis we, the Beloved of the Lord will be absolutely safe. And when the wicked Ben Laden is punished, we will be a spectator only, free from the possibility of harm. Hallelujah!

He is our insurance against calamity. When we make the Most High our refuge and we hide in His dwelling place no disaster can strike us, no calamity can get near us. Hallelujah!

Angelic escorts guard us.

We have victory over the lion and cobra. Satan is described as a roaring lion, he is loud, horrendous persecutor using physical violence. As a serpent, he employees wily stratagems to deceive and destroy.

As we trust in God the Holy Spirit gives us nine guarantees of safe-conduct. Palms 91:14 " Because he has set his love upon Me, therefore I will deliver him; I will set him on high, because he has know My name."

Beloved if we know that name above all name we can claim that scripture. He suffered and died for our sins.

Psalms 91:15 "He shall call upon Me, and I will answer him; I will be with him in trouble." We just have to remember that when we are troubled, or if fear comes upon us, we can call on the name of Jesus and He is our refuge and our shield. Hallelujah!

He suffered for our sins, but He also was resurrected and ascended to the right hand of the Holy Father. Just remember beloved that the one who trust in Jehovah is immortal until his work is done. Jesus said as much to His disciples returning to Judea, the disciples said:
"Rabbi, lately the Jews sought to stone You, and You are going there again?" Jesus answered, "Are there not twelve hours in a day, he does not stumble, because he see the light of this world. But if one walks in the night, he stumbles, because the light is not in him." (John 11:7-10)

The Lord knew that the Jews could not touch Him until He had finished His work. And this is true of every believer; he is kept by the power of God through faith.

Those of us who trust in the Lord are sure of His protection. There is safety in the Lord of Lord and King of Kings.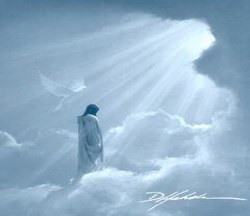 He is alive! He has Risen!
He is our Victory!
While all else fades and vanishes, God is unchanging, a home and refuge for His people. From all eternity and to all eternity, He is God, "infinite, eternal and unchangeable in His being, wisdom, power, holiness, justice, goodness and truth." He raised up America, to be a people of many nations, to carry out His work for Himself, He has given us the freedom to choose, the freedom to worship Him without fear.
America, when are we going to honor Him and go and be His disciple. We do not have to leave this wonderful nation to do that, just share with a neighbor, give a beggar a piece of bread, a cup of water, because when you do so, you are doing so to Him.
The enemy is out to steal, kill and destroy. He will have succeeded if we fall prey to his demands and scare tactics.
Remember America; we have Jehovah God watching over us. The Church needs to stand in agreement for this Nation and with the Nation Israel. Israel is still the apple of God's eye, and He will bless those who bless Israel and He will curse those who come against Israel.
I started off with the Great Commission because I believe God is still calling His saints to fall on their faces before Him and repent of our wicked ways. Just as it says in 2 Chronicles 7:14 "If My people who are called by My name will humble themselves and pray and seek My face, and turn from their wicked ways, then I will hear from heaven and will forgive their sin and heal their land."
This scripture has been quoted today by so many preachers, but the important fact is that we are to seek HIM….. REPENT of our EVIL WAYS, HE wants action! Only when we take action will He heal and forgive our sin.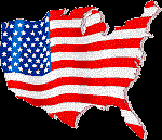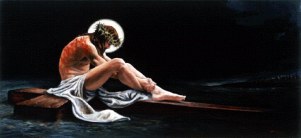 He willing died on a cross for you and me. What are we going to do about it? Have I done enough? No, I don't think so, but I've made a decision to start this moment. I will give a testimony! A witness!
Read Acts Chapters one and two….we need the power of His resurrection, we need to tear down denominational walls, we need to come together in one accord and in agreement as the body of Christ for our Nation and for salvation of the Nations.
We need to forgive each other, we need to help each other, we need to see no color, race or greed. We should stand as ONE people in Christ Jesus. Proclaim liberty to the lost, set the captives free and cast out devils, heal our sick and preach in season and out of season.
Oh, America we live with in the shadow of the Almighty, sheltered by the God who is above all gods. Hallelujah! In God we Trust!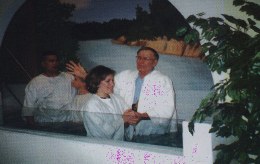 Let us see our baptismal waters stirred!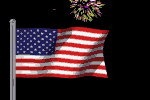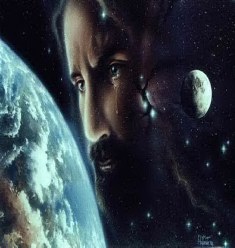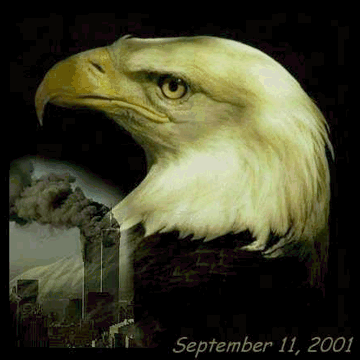 A Call To Prayer For This Nation





We as a Nation cry to You, O Lord. Oh that You would listen. We are in deep trouble and we need Your help badly. In Your loving kindness and
mercy, please forgive this Nation and Your Church for all iniquity against You. Restore us again as a Godly Nation, lifting up holy hands to a Holy God. I confess our rebellion and our sins O God.

O God, don't sit idly by, silent and inactive when we pray, forgive us and have mercy upon us once again. Send Your ministering warrior angels to defend this Nation O God. Look down on us in joy and love; pour out Your wrath upon the godless nations, not on us! Let Your tender hearted mercies meet our needs, help us for the honor of Your name; for it was in Your name O God that they attacked this Nation. "They have a king over them, the angel of the abyss; his name in Hebrew is Abaddon, and in the Greek he has the name Apollyon" (Revelations 9:11) Demonstrate the greatness of Your power and take sevenfold revenge on the adversary for the slaughter of Your people!

Listen to the prayers of Your Saints, the sheep of Your pasture. We will thank You forever, praising Your greatness from generation to generation.

O God enthroned above the cherubim, bend down Your ear and listen as I plead for this Nation's forgiveness. Display Your power and radiant glory! Turn us again to Yourself. Look down on us in joy and love. Give us happiness again, O God for we worship only You. O Lord, You are so good and kind, so ready to forgive; so full of mercy for all whom ask for Your aid.

All heaven shall praise Your miracles, O Lord. It is good to say thank You for what You are doing for this Nation and for her people. I give praise, honor and glory to the God who is above all gods. O Lord, what miracles You are performing, the lives You have kept under the shadow of Your wings! Thank You for protecting our President and Vice-President from tragedy!

Father, I pray for comfort and encouragement for those who have lost loved ones at the World Trade Center and our Pentagon. I pray that you will give us a spirit of love and not hate. Keep our flesh under control and help us to be obedient to Your Word.

Yesterday's attacks on our Nation were intended to destroy; Satan went for the heart and nervous system of our economic system, and our military. O Father, I pray for a strong economic recovery for this Nation, for our military and our government.

I pray for those in authority, that You will give them supernatural strength and guidance. I pray for those leaders in the situation room of the Whitehouse, may they fall on their knees and call out to You; for the battle is not ours, but Yours. May You help them to be strong and firm in their response. I pray that truth will prevail, give our President and Vice-President wisdom beyond his counselors.

You, O God, are this Nation's refuge, may we live within the shadow of Your will. You will rescue us from every trap; You will shield us with Your wings. Though a thousand fall at our side, though ten thousand are dying around us, the evil will not touch us. We will see the wicked punished, for Jehovah is this Nations refuge. We choose the God above all gods to shelter us. You will order Your angels to protect us. They will steady our Nations leaders and keep them from stumbling against the rocks.

Your Word says, because You love us, You will rescue us. "
The heavens are the heavens of the LORD; but the earth He has given
to the sons of men"
(Psal
ms 15:16)
O God, I stand in the gap for this Nation and I pray for You to loose Your warrior angels to fight for this Nation and that You, O God, will supernaturally empower our leaders with Your Wisdom. I pray for good to overcome evil, and what evil meant to destroy, You O God will use for Your glory, and this Nation will be strengthened beyond our comprehension.

May this tragedy bring You glory O God, when You take revenge against the adversary. We will shout and sing "Your lovingkindness is Forever!" then our enemies will destroy themselves.

Father, I pray You will supernaturally intervene and save those victims under the rubble of the World Trade Center, and may You send Your ministering Angles to sustain them and encourage them, to hold on, until You send the rescue team to carry out Your will.

I pray for the Mayor and governor of New York, give them peace, and wise judgment concerning all matters concerning this state. I pray for our firemen, policemen, and medical teams and rescue workers. Give them strength and endurance to perform their duties. Bless them indeed, my Father.

We praise You, O King of our Salvation for coming to our rescue. There is no God, like Jehovah God. Jehovah is King! You are robed in majesty and strength. The world is Your throne. This Nation will sing about Your lovingkindness to her, and for Your justice.
Lord, I sing Your praises! I exalt the Lord God and I worship at Your holy mountain. I thank You, my Father for listening to this servant, Your handmaiden and for answering my prayers. I praise You and thank You forever and ever. Thank You for being merciful and tender toward my Nation O God.
Forever, I will praise You, O God!
Written by VSDG 9/11/01















Hallelujah!
Praise Your Holy Name!
Jehovah
God's Answer
"...if my people who are called by my name will humble themselves and pray and seek my face and turn away from their wicked ways, then I will hear from heaven, and will forgive their sin and heal their land."
Chronicles 7:14
Brothers and sisters, these are some areas God is calling us to do. He is waiting for individuals, churches, and nations to acknowledge their utter dependence on Him and His grace.
Whether it's an individual, a church, or a nation, we are nothing apart from our Creator and our created purpose.
In 2 Chronicles 7:14 says, "If my people who are called by my name will humble themselves and pray and seek my face and turn from their wicked ways, THEN-
Will I hear from heaven and will forgive their sins and will heal their land." (What's the key word? - (THEN)-then is only after confession, and repentance.
Real forgiveness means looking steadily at the sin, the sin that is left over without any excuse after all allowances have been made, and seeing it in all its horror, dirt, meanness and malice, and nevertheless being wholly reconciled to the man who has done it.
That and only that is forgiveness. Then-we must see that forgiveness is not an emotional thing (though it can affect the emotions), but a matter of the will. The task of forgiving must be more than a match for the magnitude of the pain involved.
Prayer -Lord Jesus, You looked into the eyes of those who hammered You to a cross and cried: "Father, forgive them." Help us to do the same when we are confronted with lesser injury or hurts. Amen
Beloved, I ask you all right now to do a special inventory of your heart and soul - What do you see? Is your house cluttered up with prejudice, envy, gossip, unforgiveness, bitterness, strife, rebellion, fornication, adultery, and hatred?
If there is a yes to anyone of these and to some I did not mention, then it's time- (Then,( there it is again, action word) to repent. You say you want revival-well it has to start with self, now is the time to come to the alter and make your confession and then if you have ought against your brother/sister go to them and ask forgiveness. I can ask you to come down here and pray, but if you do not go to the person or persons and make restitution you are grieving the Holy Spirit. And your prayers will not be heard. Then we can rejoice in the Lord for Then the Father delights in giving His children the petitions you have lifted up to Him.
O don't you hear Him calling -He is just waiting for your utter dependence on Him and His grace- Then we will receive a fresh touch from God.
Deception: "If we say that we have no sin, we deceive ourselves and the truth in not in us". (1 John 1:8)
Rebellion is deception-We know what to do, but we simply won't do it-The Bible says, Therefore, "to him who knows to do good and does not do it, to him it is sin".(James 4:17)
"He who covers his sins will not prosper; but whoever confesses and forsakes them will have mercy".
(Proverbs 28:13)
Stretch Out Your Hand, O God

O God, enthroned in heaven, I lift my eyes to You. I look to You, Jehovah, my God, for Your mercy and kindness. Show me where to walk, for my prayer is sincere.
Lord God of heaven, stretch out Your hand -work with Your Church and myself. Let us see Your power. Empower Your Church to move out and impact this Nation. Baptize us, O God with a fresh outpouring of Your love and of Your Spirit. Help us to love the unlovable.
Father let us not only hear, but feel, see, and experience Your grace and power. Lord confirm Your message's You give to our pastor's in a supernatural way. O God, split the heavens and come down! Do what only You can do.
O God, send Your mighty rushing winds and rivers of Your flowing waters in power and might for a powerful Pentecostal revival. I know, I am, hungry to truly know You. Father, tear down all the accumulated junk in our souls. Tear down our man made idols, and our shrines- Tear them down now! I admit they are wrong and sinful, please forgive us and send a new fresh fire into our souls.
Holy Spirit put a shovel and broom into our hands, to cleanse ourselves of the dirt; of long buried issues in our family and church family -deliver us from gossip, our racial attitudes and criticisms. Lord Your word says, You cannot resist those who humbly and honestly admit how desperately we need You. I humble my-self, Lord and admit and agree with You about my sins and ask Your forgiveness. O revive Your Church O God. Revive us and we will call on Your name. Father give to Your Church the Spirit of the fear of the Lord!
God in all His glory speaks: Precious children, if you will seek My face and humble yourselves and come to Me asking for forgiveness, turn away from your wicked ways, You will then see My power in Your midst again. I am Jehovah God a jealous God. I will not share you, precious children, with Satan and the world. O, come to Me and I will give you rest; I will forgive Your sins; I will heal your sick; I will save the lost. Pray Church. Sing the psalms of praise and thanksgiving. Give Me glory and praise.
I will lift you to heights you've never known and then when I put you back in the valley I will equip you to do battle. Precious children, I do love you, I gave you My most precious gift, the gift of My Son, that is how much I love you. Call on Me, I am ever ready to listen. Ready to send My ministering angels to help in your present need.
Humble yourselves before My Throne, let Me, your God, use you, let Me anoint you for battle. Put on your armor children, time is getting short. I have many lost souls for you to fight for, saturate My Throne Room with your prayers and sweet incense of praise, and then let Me be God!
You say you want revival, then prove it! Love one another as I've loved you. Forgive one another as I've forgiven you. Do not let that sin of perdition come between us, caste him out, you cannot have one foot in the world and one foot in heaven, That's an insult to Me, I want all of you or nothing.
Precious children hear My pleas to come back into fellowship and oneness with Me again. It is not Me, that has forsaken you, but you have forsaken Me. My hand is still reaching down if you will only take it and walk with me.
O, My heart aches for you, how I love you My children, My bride. Get ready, keep your lamps full, look up, I'm coming soon, beloved. Remember always, I am just a thought or a prayer away. I love you, precious children. I AM that I AM is waiting for you. Shalom
10/2/99 Written by Susie



View My Guestbook
Sign My Guestbook
Please Sign my Guestbook!