A Prayer For The USA & Israel


I will love thee, O LORD, my strength. The LORD is my rock, and my fortress, and my deliverer; my God, my strength, in whom I will trust; my buckler, and the horn of my salvation, and my high tower. I will call upon the LORD, who is worthy to be praised: so shall I be saved from mine enemies. Psalms 18:P1-3
"Establish peace, goodness, blessing, graciousness, kindness and compassion upon us and upon all of Your people Israel. Bless us, our Father, all of us at once, with the light of Your countenance, for with the light of Your countenance You gave us, HaShem, our G-d, the Torah of life and a love of kindness, righteousness, blessing, compassion, life, and peace. And may it be good in Your eyes to bless Israel, in every season and in every hour with Your peace. Blessed are You, HaShem, Who blesses His people Israel with peace." (from the Siddur)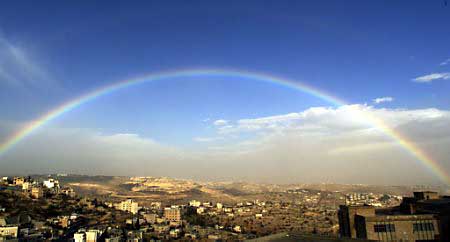 Rainbow over Israel

Ephesians 6:10-18
10 "Finally, my brethren, be strong in the L-rd and in the power of His might. 11 Put on the whole armor of G-d, that you may be able to stand against the wiles of the devil. 12 For we do not wrestle against flesh and blood, but against principalities, against the rulers of the darkness of this age, against spiritual hosts of wickedness in the heavenly places. 13 Therefore take up the whole armor of G-d, that you may withstand [anthistemi, "cause to stand", vigorously opposing and bravely resisting, standing face to face against the adversary, standing your ground.] in the evil day, and having done so, to stand. 14 Stand therefore, having girded your waist with truth, having put on the breastplate of righteousness, 15 and having shod your feet with the preparation of the gospel of peace; 16 above all, taking the shield of faith with which you will be able to quench all the fiery darts of the wicked one. 17 And take the helmet of salvation, and the sword of the Spirit, which is the Word of G-d.; 18 Praying always with all prayer and supplication in the Spirit, being watchful to this end with all perseverance and supplication for all the saints."
The L-rd is our Righteousness!
"Behold, the days are coming, says the L-rd, that I will raise to David a Branch of righteousness; A King shall reign and prosper, an execute judgment and righteousness in the earth. In His days Judah shall be saved, and Israel will dwell safely; Now this is His Name by which He will be called: THE L-RD OUR RIGHTEOUSNESS." (Jer. 23:5-7)
16 "The L-RD saw it, and it displeased Him that there was no justice. He saw that there was no intercessor; therefore His own arm brought salvation for Him; and His own righteousness, and it sustained Him. 17 For He put on righteousness as a breastplate, and a helmet of salvation on His head; He put on the garments of vengeance for clothing, and a cloak. 18 According to their deeds, accordingly He will repay, fury to His adversaries, recompense to His enemies; The coastlands He will fully repay. 19 So shall they fear the Name of the L-RD from the west, and His glory from the rising of the sun; when the enemy come in like a flood, the Spirit of the L-RD will lift up a standard against him. 20 The Redeemer will come to Zion, and to those who turn from transgression in Jacob, says the L-RD. 21 As for Me, says the L-RD, this is My covenant with them: My Spirit who is upon you, and My words which I have put in your mouth, nor from the mouth of your descendants, says the L-RD, from this time forevermore." (Isaiah 59:16-21)
"For the children of Israel shall abide many days without a king, and without a prince, and without a sacrifice, and without an image...Afterward shall the children of Israel return; and seek the L-rd their G-d, and David their king; and shall fear the L-rd and His goodness in the latter days...I will go and return to myn place, till they acknowledge their offence, and seek my face: in their affliction they will seek me early. Come, and let us return to the L-rd: for He has torn, and He will heal us; he has smitten, and he will bind us up. After two days will He revive us: in the third day He will raise us up, and we shall live in His light." (Hosea 3:3-5; 5:15; 6:1-2)
19 "Remember my affliction and roaming, the wormwood and the gall. 20 My soul still remembers and sinks within me. 21 This I recall to my mind, therefore I recall my mind, therefore I have hope. 22 Through the L-rd's mercies we are not consumed, because His compassions fail not. 23 They are new every morning; great is Your faithfulness. 24 The L-rd is my portion, says my soul, therefore I hope in Him!" (Lamentations 3:19-24)
Intercessory Prayer and Spiritual Warfare

for Israel

Intifada, Violence in Israel

Abba Father, it is so obvious that PLO Arafat is not able to control Intafada violence. O, my Father, as Your intercessor for Israel, I stand united for Israel by the power of the Holy Spirit. I come in agreement with Your Watchmen on the Tower for Israel, to fight against the forces of darkness that is being unleashed against her children. I continue to pray for the peace of Jerusalem and for protection of those living in Jerusalem and other parts of Israel.
I lift up the parents and families of those who were killed and wounded this past weekend. I pray that You will comfort them in their time of grief and sorrow.
Lord, I come in agreement with Your intercessors for Israel, that You will give Prime Minister Sharon and his Cabinet, wisdom in the coming days, for he who dwells in the secret place of the Most High shall abide under the shadow of the Almighty. I pray my Father that Prime Minister Sharon and his Cabinet members will open Your Word and indeed come to the Most High God for wisdom and direction. I pray, O God, that You will indeed be their refuge and their fortress. I pray that they will put their trust in You.
Father, I pray that You would open the eyes of General Zinni and his delegations to the truth and to the spirit of deception that is evident in Israel. I pray that Gen. Zinni will attain a favorable view of the Sharon delegation and its sincere intentions.
I pray that President Bush will receive godly counsel in regards to future involvement in the Middle East peace negotiations. I pray You will give strength, comfort and unity to Simon Peres and Prime Minister Sharon in their leadership for Israel.
Father, in 1 Timothy 2:1-2 Your Word says, "Therefore I exhort first of all that supplication, prayers, intercessions, and giving of thanks be made for all men, for kings, and all who are in authority, that we may lead a quiet and peaceable life in all godliness and reverence." Father, I pray that Your Church will adopt this scripture and apply it to our lives. We must daily lift up our Nations leaders and the leaders of the Nation of Israel.
In Psalms 34:17-18 You say, "The righteous cry out, and the Lord hears them, He delivers them from all their troubles. The Lord is close to the brokenhearted and saves those who are crushed in spirit." I pray that the people world over will put their trust in You so You can protect them from injury and death.
Father, I pray that You would send ministering warrior angels to Israel for protection, that You will deliver them from death. I also pray for the Security Forces in Israel, that they will continue to be alert to danger, able to quickly respond and prevent attacks from occurring. Your Word tells me that Your eyes are on those who fear You, and on those whose hope is in Your unfailing love, to deliver from death and keep them alive in famine. I pray that Israel and the USA will allow You to be our hope, our help and our shield in the days to come.
Father, in light of what has happened in Israel on December 4nd, I pray that You will speak to Prime Minister Sharon and those on his team how to negotiate; where they can give concession and where they must stand firm in the talks of peace in Israel. I also pray for President Bush about Your plan for Israel, and that he will act accordingly. "For the Lord gives wisdom, and from His mouth come knowledge and understanding." (Proverbs 2:6)
Father the hatred that spews from the mouths of people like the Mufti is infections and poisons the minds and hearts of the people. I pray that the Palestian people eyes will be open to Your ways and that they will reject the ways of hatred.
I pray my Father, that You would help the people of the world to understand the depth of hatred and intolerance common to many Muslims. I pray that deception will be eliminated and the people will see clearly the spiritual reality of the conflict; then they will know the truth and be set free.
Father, once again I pray that You will protect Israel from the "arrows which fall by day" as You did during the Gulf War. I pray that Your mighty hand will shield Israel and her people from biological, chemical or missile attacks on her country.
I give You thanks my Father for declaring Your love upon Israel and may she abide under the shadow of Your wings forever. Thank You for answering my supplications and prayers for Israel. In Yeshua's (Jesus) name I pray. Amen
VSD-G 12/03/01
Great And Awesome God


O Lord, you are the great and awesome God who keeps His covenant of love with all who love You and obey Your commands. The Nation of America has sinned and done wrong. We have been wicked and have rebelled. We have turned away from Your commands and laws.

We have not listened to the evangelist and pastors whom You sent to us and who have spoken in Your name. We have scorned them, calling them "holier than thou preachers". They say, Your Word is a crutch, old wives tales, and we toss Your Word aside for worldly books. O God, forgive them; have mercy on us!

O Lord, You are righteous, but this day our Nation is covered with shame. We have become unfaithful to You. O Lord, we and the leaders of this Nation are covered with shame, because we have sinned against You and You alone.

You, O God have been merciful and forgiving, even though we have rebelled against You. Most of America has transgressed against Your laws and turned away, refusing to obey Your Word.

I stand in the gap for my Nation, O God, confessing these sins, asking, O God, that the curses and sworn judgments written in the Law of Moses, Your servant, will not be poured out upon our Nation. You have lifted Your covering for a short while and disaster hit us!

You are calling us back to repentance -O God, we seek Your favor to be poured out upon my Nation once again, as we turn from our wicked ways and seek Your face and Your truths. You did not hesitate to bring disaster upon us, for You, O Lord are righteous in everything You do. You have sounded the shofar for repentance. You are speaking to our Nation. You are calling us home, back to in God We Trust once again.

O Lord, in keeping with all Your righteous acts, turn away Your anger and Your wrath from our Nation. Our sins and the iniquities of our leaders and of the people of the United States of America have made the US an object of scorn to all those around us.

Now, our God, hear the prayers of petitions of Your servants. For Your sake, O Lord, look with favor on our Nation once again and forgive us. Give ear, O God, and hear; open Your eyes and see the desolation of the Nation which bears Your name, in Jesus Christ. We do not make request of You because we are righteous, but because of Your great mercy. O Lord, listen! O Lord, forgive! O Lord, hear and act! For Your sake, O my God, do not delay, because our Nation and Your people in Christ Jesus bear Your name on our coins and in our pledge-In God We Trust!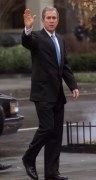 O my Father, as You forgive, I pray You will give the leaders of our Nation insight and understanding of You. I pray You give President Bush revelation knowledge of Your Word -that truth and justice will prevail. Open the eyes of this Nation to see that we must honor Israel's right to the land bequeathed to Abraham, Isaac, and Jacob by Your covenant as an inheritance. Jerusalem belongs to Israel- the city of Zion, the holy mountain of Jehovah God.

Father, I pray that all believers and the leaders of this Nation will take a stand against Your chosen people. May the Church and my Nation, take the position of Easter "for such a time as this" and stand in the gap for Israel in prayer and fasting. It is such a time as this that the Church of Jesus Christ must share in the leadership in this Nation once again. O God, may we fall on our face before You giving You reverence and worship and praise in Your sanctuary once again. O God, teach Your Church again and give us strength- breathe on us Your power to get Your gospel out to all the world around us. "Peace! Be strong now; be strong." (Daniel 11:19b)
Father, we must pray for Your people Israel in order to be in Your will and in order to remain under Your covering. We must work the works of Jesus, who sent us out while the day is still day for the night is coming when no one can work.

Father, I pray that the Body of Messiah, (Christ Jesus) will stand with Israel, like never before. I pray that the Body of Christ will accept the position of Ester to pray for Israel- I pray that we, the Church, will be faithful till the end like Ruth who modeled a Gentile commitment to Israel, when she said, "Entreat me not to leave you, or to turn back from following after you; for wherever you go, I will go; and wherever you lodge, I will lodge, your people will be my people, and your God will be my God. Where you die, I will die, and there will I be buried. And the Lord do so to me, and also, if anything but death parts you and me." (Ruth 1:16-17)

I pray, O God, that Your Church, the Body of Jesus Christ, will not be guilty (as charged) with apathy and indifference toward Israel and our neighbors when we give an account before the Lord on judgment day. Let Your Church take a stand and encircle our Nation and the Nation of Israel with prayer and fasting twenty-four hours a day, seven days a week! Hallelujah!

Father, I pray that the world will see clearly the actions and intents of Arafat and the leadership of the P.A., and not believe their anti-Israel rhetoric and their propaganda. I pray for the Palestinian people who are suffering economically. I pray that they will see that there are benefits to living peaceably. I pray they will choose the path to peace. I pray for our Palestinian brothers and sisters in Christ, that You will give them boldness to spread the gospel to their people.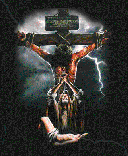 May You, O God fulfill Your eternal promise to Abraham, Isaac and Jacob as we, as two nations (USA and Israel) come together in prayer for the Peace of Jerusalem- and peace for the United States -May it be a fragrant offering and a pleasing sacrifice unto You. In Jesus name I pray.
God Speaks:
Beloved children, this is the last hour; and you have heard that the anit-christ is coming, even many anti-christs have come and gone.
I have anointed you, My Church as you know all truth. Tell My children that no one who denies My Son has Me in him; but whosoever acknowledges My Son has Me also. Let what you have heard in My Word from the beginning remain in you.
My Word promises you eternal life, do not be led astray with false teachings, so the anointing you received from Me, will remain true.
Let my anointing teach You about all things -My anointing is real, not counterfeit -remain in My Son's anointing, continue in Him dear children so that when satan, the deceiver, appears, you may be confident and unashamed before My Son's coming.
O, My children, how great My love for you. You are called children of the Most High God. When My Son appears, you shall be like Him and You shall see Him as He is.
Lift your eyes into the hills, where does your help come from? Your help comes from the Lord, the maker of heaven and earth. I will not let your foot slip My children. "I" will watch over you and "I" do not slumber or sleep. I will be your shade at your right hand; the sun will not harm you by day, nor the moon by night. I will watch over your coming and goings, both now and forever more.
Shalom my children-listen-watch-and pray, for the time is short. Do not stray, and keep Me always in the center of your will, mind and heart.
Your Father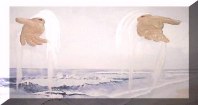 12/01/01 (VSD-G)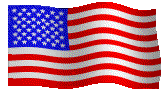 In God We Trust



" Hear the word of the Lord, O Nations; proclaim it in distance coastlands: `He who scattered Israel will gather them and watch over His flocks like a shepherd. "For the Lord will ransom Jacob & redeem them from the hand of those stronger than they." (Jeremiah 31:10-11)

Pray for the Peace of Israel
Father, I come before Your throne lifting up Israel. I pray for true peace to be established in Your covenant land. Give Godly wisdom to Israel's leaders, O Lord.
I pray that the United States will take back the statement for a Palestinian state. As I understand it, Father, the spirit of Islam is behind this "peace" settlement. I pray my Father, that You would give my nation and the Nation of Israel discernment, wisdom, and guidance. That You will come against the spiritual forces rising up against Israel and the USA. I pray You would send Your heavenly host to protect Israel and the USA in the days ahead.
Father, protect all the Nations that stand by Israel. Israel battles daily against terrorism; my prayer, O God, is that the Israeli Security Forces will find the potential perpetrators who seek to kill and destroy innocent people.
I praise You along with Israel, for the many times terrorist attacks have been thwarted because of the alertness of the Security Forces in Israel. You, O Lord, are with Israel, like a mighty warrior. Israel's persecutors will stumble and not prevail for Your hand is upon her. We will sing to the Lord! We give praise to the Lord: You rescue the lives of the needy from the hands of the wicked. (Jer. 20: 11-13)
Father, I pray that the leaders of this world will clearly understand that Hamas, Hezballah, Islamic Jihad and other such groups are indeed terrorist groups. I pray that the United States and other Western nation will stop pressuring Israel to negotiate with these known terrorists. O Lord, keep Israel safe and protect them against such people forever. Your word says, "The wicked freely strut about when what is vile is honored among men." (Psalms 12:8)
Father, I pray for the young people traveling to and from school on public transportation. Surround them with Your protection. "As a mother comforts her child, so will I comfort you; you will be comforted over Jerusalem." (Isaiah 66:13)
I pray for those Palestinians who don't agree with terror and who want to have a peaceful settlement' may they speak out for negotiation instead of violence. "The righteousness of the blameless makes straight way for them, but the wicked are brought down by their own wickedness."
(Proverbs 11:15)
Father, I pray it is Your will that the Jews of Argentina will be allowed to come to their homeland, Israel. Amen! 11/15/01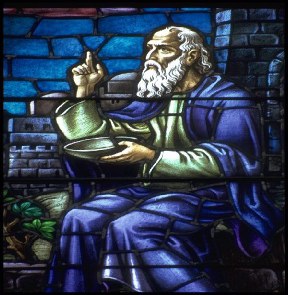 Watchmen on the Wall

10/19/01
Abba Father make me a watchman on the wall for my Nation and the Nation of Israel. Help me, O God, not to waver when perilous times comes upon us in the days ahead. I pray for spiritual discernment, help me My Father to test the spirits behind public statements, and events in the world ¯and in the Church. Help me to keep my eyes on my Lord; as Your intercessor I stand on Your eternal promise for Israel and my Nation.
Father, Your Word said this is the time false prophets and teachings will be embraced by the very elect, if not the world. Help me to be sober and alert and to know You are with me in the spiritual warfare for the United States and Israel. I pray for all Your Watchmen on the walls for discernment; for protection; and Your special grace in the days ahead. "An astounding and horrible thing has been committed in the land: The prophets prophesy falsely, and the priest rule by their own power; and My people love to have it so. But what will You do in the end?" (Jeremiah 6:6)
Father, open the leaders of this Nation eyes to see that Arafat is just as much a terrorist as Ben Laden. May we as a Nation listen to the Lord our God, as You will bless those who bless Israel, and You will curse those who fight against Israel and Jerusalem. Your Word makes it very clear that Jerusalem belongs to Israel and it must not be divided!
I pray that Your Church will stand in the gap for Israel. I have to ask my Church, are we willing to stand up for Israel, His beloved in the coming days? Father I pray that Your truth will prevail.
Father, I pray for my Nation and for President Bush; I pray that truth will prevail, and deception, manipulation and compromise to be ineffective. I pray that You will give our President and leaders of this Nation and the Nation of Israel Godly wisdom beyond human comprehension, that they will know beyond doubt that it came from You.
I pray that You protect Israel against Islamic terrorist. I pray for the people, young and old who must live in daily fear and uncertainty. Lord Jesus bring true and everlasting peace to Eretz Yisrael and in the hearts of Your people. I pray that Jerusalem and Israel will remain in the possession of the Jewish people. "Pray for the peace of Jerusalem, may they prosper who love You. May peace be within Your walls." (Psalms 122:6-7)
Father, the shofar has sounded for America, as well as the Nations, a call to repentance has gone forth. You have sounded the shofar, the call to repentance to my Nation as well as other Nations ¯Your righteous judgment is coming on this earth ¯in Your appointed time. I believe You have sent a loud wake-up call to Israel, the Church and America. O Abba, I pray for Your mercy on us! I pray that the scales be removed from the eyes of believers. I pray that we will see what You see in us and repent! I pray You will give us ears to hear what the Spirit says to the Church in this hour! May we be called children of the Light. "Thus says the Lord: Stand in the ways and see, and ask for the old paths, where the good way is, and walk in it; Then you will find rest for your souls. But they said, "We will not walk in it." Also, I set watchmen over you saying, "Listen to the sound of the shofar!" But they said, "We will not listen." And know, O congregation, what is among them. Hear O earth! Behold, I will certainly bring calamity on this people -¯ The fruit of their thoughts, because they have not heeded My words nor My law, but rejected it" (Jeremiah 6:16-19)
Father, President Bush has declared war on terrorism, and Israel is surrounded by Nations that harbor Islamic terrorist groups. Within her borders, the Palestinian Authority is harboring Hamas, and other groups. Your people, O God are tired of violence and live in fear…but yet there is a sober realization of tough times coming¯ Israel has no other choice but to defend her national, historical, divine right to exist. I pray, O God that no weapon formed against Israel, as well as the USA shall prosper!
Father, I pray that You will provide for the needs of the Messianic community in Israel; that You will overflow them with blessings and equip them for ministry and fill them with Your peace. I pray You will give them encouragement as they stand in the gap for Israel. "For Zion's sake I will not hold my peace, and for Jerusalem's sake I will not rest, until her righteousness goes forth as brightness, and her salvation as a lamp that burns." (Isaiah 62:1) I pray for the Oil of Aaron to cover the leaders of the Messianic ministries in Israel. May they know Your presence daily in their lives.
I pray for our Arab brothers and sisters in the Lord for Your protection on them. I pray that peace that has been between Arab and Jewish believers in Israel will remain strong. May they continue to be reconciled as one new man in Yeshua Messiah (Jesus Christ) I pray for Your Church, that we will not miss the window of time to be obedient to Your commandments regarding Israel- to pray, bless, and comfort Zion in the perilous days ahead.
Bless us O God! And keep You right hand of mercy upon us. In Jesus Name I pray.

Psalms 35
Battle of the Lord
O Lord, fight those who fight against our Nation; declare war on them for their terriost attacks against this Nation. Put on your armor, take Your shield and protect the USA and Israel by standing in front of us. Lift Your spear in our defense; let us hear You say that You will come to our rescue. Dishonor those who try to kill us. Turn them back and confuse them.
Blow them away like chaff in the wind -wind sent by the Angel of the Lord. Make their paths dark and slippery before them, with the Angel of the Lord pursuing them. We did them no wrong Lord, yet they laid a trap for us and dug a pitfall in our paths.
Let them be overtaken by sudden ruin, caught in their own net, and be destroyed. But, we shall rejoice in the Lord for You will rescue us.
Who is equal in all of heaven and earth as our God?
Father they come together in meetings and slander us -Lord how long will You stand by and do nothing? Act now and rescue Your people and my Nation. Don't give victory to those who fight against our Nation and Israel. Don't let them rejoice at our fall -let them die! They don't talk of peace and doing well, but of plots against innocent men, women and children who are minding their own business.
They shout against us -they plan evil always -Rise up, O Lord my God; vindicate the US and Israel. Declare us not guilty; for You are just. Do not let our enemies rejoice over our troubles-Don't let them say, "Aha! Aha!" Our dearest wish against them will soon be fulfilled! "and at last we have them!"
Shame them; let those who boast against us and who rejoice at our trouble be themselves overcome by misfortune that stripes them bare of everything they own.
Great is the Lord who enjoys helping His children! We will tell the world how great and good You are; we will praise You all day long.
Written from the Psalms 35
by VSDG 10/12/01

Arise, O Lord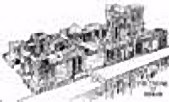 "Because of our sins we were exciled from our country and banished from our land. We cannot go up as pilgrims to worship Thee, to perform our duties in Thy chosen house, the great and Holy Temple which was called by Thy name, on account of the hand that was let loose on Thy sanctuary. May it be Thy will, O God and God of our fathers, merciful King, in Thy abundant love again to have mercy on us and on Thy sanctuary; rebuild it speedily and magnify its glory."
(The Jewish Prayer Book)
"Arise, O Lord, do not let man prevail; Let the nations be judged in Your sight. Put them in fear, O Lord, that the Nations may know themselves to be but men." Psalms (:19-20)
Father, I pray for the peace of Jerusalem and for promoting tranquility within its walls and safety within its towers. I also pray for Your Church, that we will endeavor to keep the unity of the Spirit in the bond of peace. It's through the peace and prosperity of Your Church that blessing will flow out to the world.
Father, for the sake of our relatives and friends, I long to see the internal wounds of the Church healed, its strife and divisions ended. O Lord let Your presence cast an aura of glory over Your Church once again.
Father, this Nation shares a common faith with Israel-our faith is in the God of Israel. We share a common religious heritage and a value system which honors sacredness of life, truth and other biblical virtues. My prayer, O God, is that my Nation will continue to stand in a place of blessing with Israel against those who oppose the God of Israel and His plan for Israel. "How beautiful are your tents, O Jacob, your dwelling place, O Israel…may those who bless you be blessed, and those who curse you be cursed." (Numbers 24:5-9)
My prayer is that this Nation, O Lord will watch in hope for the Lord. We will wait on God, our Savior, because You will hear our prayer. Do not let our enemies gloat over us! Though we may have fallen, we will rise! Though we may sit in darkness now, You will be our Light! (Micah 7: 7-8)
Father, I pray for the leaders and soldiers of my Nation and the Nation of Israel to have great wisdom, strength and courage in the coming days. I pray for You to send Your warrioring angels to help them in battle and that You, O Lord will be their shield and buckler to quench the fiery darts headed towards them.
Father, let our adversaries be clothed with shame; and let them cover themselves with their own confusion. Destroy their plans, O God; confuse their tongues so they can no longer communicate with each other.
As the Lord of host will protect Jerusalem so will You protect the United States of America. You will spare us and rescue us! Hallelujah! Praise Your Holy name. You say, "woe to those who lie awake at night, plotting wickedness!"
We as a Nation will watch in hope for the Lord, we wait for You, Lord Jesus, our Savior. You will hear our cries and deliver us from our enemies, for You, O Lord will be our light. For in God we trust. Amen 10/6/02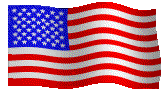 Arise, O Lord, and listen to this saint's prayer for her Country and for Israel. I stand in the gap, my Lord to pray that you will forgive this Nations sins and our evil ways. Have mercy on us O God and restore this Nation and revive us again unto Thee. "Arise, O Lord, do not let man prevail; let the Nations be judged in Your sight. Put them in fear, O Lord, that the Nation may know themselves to be but men." (Psalms 9:19-20)
Father, I pray against those within this Nation and in Israel and without, who plan evil against us. Give us wise counsel; help our President and the Prime Minister of Israel to be strong; give them strength, discernment and courage to obey Your every command. "Strengthen the man you love, the son of your choice, and we will never forsake you again. Revive us to trust in you." (Psalms 80:17) Bless my Nation O Lord, and the Nation of Israel, for blessed is the Nation who's God is the Lord.
Father, let the adversaries of this Nation and of Israel be clothed with shame and let them cover themselves with their own confusion. Destroy their plans, O God and confuse their tongues (Psalms 55:9) I pray that Jerusalem will remain the undivided capitol of Israel. "The Lord of host will protect Jerusalem; He will protect and deliver it, He will spare and rescue it." (Isaiah 31:5)
Father, You have a plan for these Nations and You have a plan for Israel and no man, no nation, nor Satan himself can cause You to deviate from Your plan. You raised up the United States to be a light unto Your Son; You raised us up to stand up for Your people Israel, so therefore, Father, bind this Nations with cords of love and a spirit of prayer to continue to be of service to You. We are made up of many colors, many languages and many religions and United we stand, and in God we Trust.
Father, our President has called out the Reserves; called our Military to prepare for war. Similar preparations have also been made by Israel, so I pray that both of our Nations will support each other in prayer and encouragement in the coming weeks or months. I pray that as a Nation, we will be more united now more that ever as a "family" and that we will unite under the one true God, the God of Israel and of the USA. "Be sober, be vigilant; because Your adversary the devil walks around like a roaring lion, seeking whom he may devour. Resist him, steadfast in the faith, knowing that the same sufferings are experienced by your brotherhood in the world." (1 Peter 5: 8-9)
Father, I pray that Muslim people will be horrified as they see the results of the fanaticism of the attacks on our Nation and upon Israel. I pray that they will turn from Allah and seek the one true God (Jesus) who longs to change their lives from the inside out. "There is no God apart from Me, a righteous God and a Savior; there is none but Me. Turn to Me and be saved, all you ends of the earth; for I am God, and there is no other." (Isaiah 45:21-22)
Father, as my Nation and the Nations around the world come out of their "peace slumber" -I pray they will come out with a different attitude toward us, as we make the difficult decision to fight ongoing terrorism. Your Word says, "Who will rise up for me against the wicked? Who will take a stand for me against evildoers? Unless the Lord had given me help, I would soon have dwelt in the silence of death." (Psalms 94:16-17)
Father, I pray that terrorist cells, suicide bombers and the like will be discovered before they can kill and destroy lives and property. May all who seek to take lives be put to shame and confusion.
Father, I pray for the wounded around the world that have been victims of terrorism attacks; that You will give the swift healing.
Thank You Lord, for Your watch-care over our lives. Let us live our lives daily in light of eternity, ready to join You or ready to stay and do Your will here on earth. "But I trust in You, O Lord; I say, `You are my God, `My times are in Your hands; deliver me from my enemies and from those who pursue me." (Psalms 31:14-15) Let Your favor shine upon my Nation, O Lord, rescue us just because You are so kind!
O Lord, protect those who are loyal to You, and bless this Nation and the Nation Israel. We will praise the Lord no matter what happens. Father, I know Your eyes are intently watching over us and You give us attention when we cry out to You. Yes, the Lord hears the voice of His people, and we praise You forever and ever. Amen
Written by VSDG
9/21/01
Pass it on to friend

View My Guestbook
Sign My Guestbook
Sign My Guestbook Please