Introduction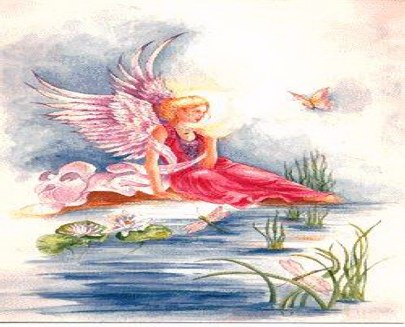 2001
My Journey With God Through Prayer
Seven and one half years ago, I rededicated my life to the Lord, I made a commitment to walk with Him, never to pull away from Him again.
As God and I started our journey together, He walked me through forgiveness, bitterness and suicidal thoughts. Bit by bit and day by day He began to remake me into His image. He has taken me from glory to glory. Of course, He is not finished with me, I still have a long way to go.
In October of '97 I cried out to the Lord to teach me how to pray. It seemed that every time I tried to pray my mind would go blank, I would get frustrated. I'd weep and cry out, Lord why can't I pray with power?
I cherish the day I cried out to my Lord, for that very day He gave a prayer for my pastor from the book of Ephesians. That's where my journey begins. My journey is His journey, teaching me how to surrender and to listen to Him. He has given me a priceless glimpse of His heart.
The following prayer is the first prayer He gave to me. I pray that as you read my prayers and as they speak to you, you will claim them for your self.
Prayer for my Pastor
God of our Lord Jesus Christ, Father of all glory;
I pray that you give to my pastor the Spirit of
Wisdom and revelation in the knowledge of You
and the power to get Your Word over to Your people
in the Church for a spiritual revival in our hearts.
That the power of the Holy Spirit will manifest Himself
a fresh in my pastor's life and in his work as our Shepherd
and through the Holy Spirit do a mighty work in the lives of His
Church family. May You give us tender hearts, so we might respond
to Your message of love and the saving grace of our Lord Jesus Christ.
Amen
Friends, there will be prayers I've written for certain people, I will not change the names, or put a blank space in place of their names. I pray, that as you pray, You will pray for them as well. Insert the name of your loved one or friend you are praying for. God will be pleased and honored with your request.
O give thanks to the Lord! Call upon His name! Sing to Him; sing songs of Psalms to Him, sing of all His wondrous works! Glory to His Holy name. Blessed be the Lord God of Israel from everlasting to everlasting!
Father, I ask Your blessing upon every individual that reads and distributes these prayers. Keep them, my Father in the palm of Your hand. Equip them with Your Holy Spirit to do Your will in their lives. Hide Your Word in their hearts and anoint them for Your service.
Amen
God Bless, "Susie"
Most if not all Scriptures are taken from the New King James Version and the Believers Bible Commentary.